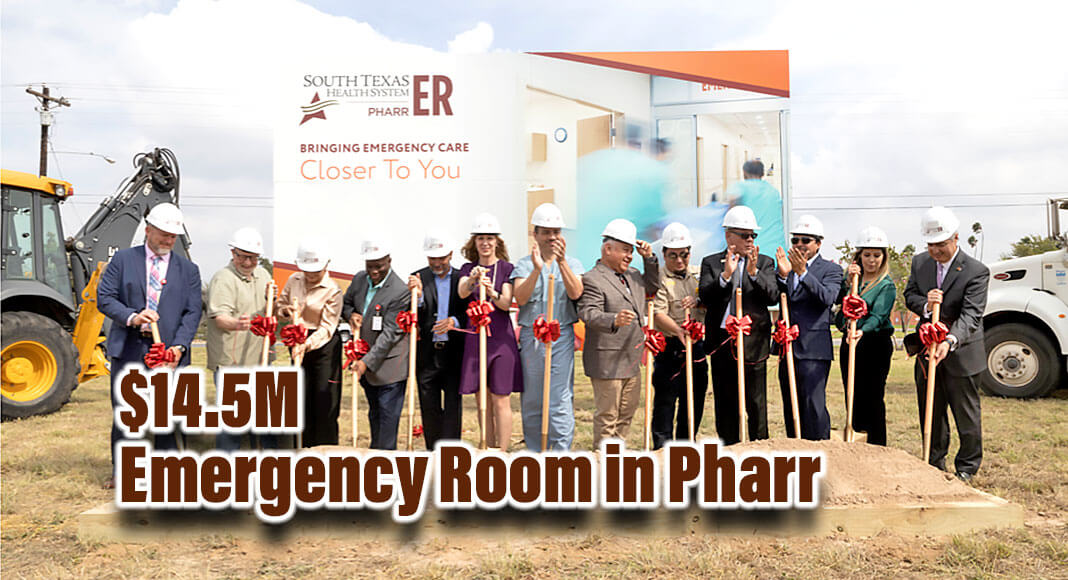 Mega Doctor News
PHARR, Texas – In the event of an emergency, time is everything. For a person involved in a motor vehicle accident, experiencing a stroke or heart attack or another issue requiring critical care, every minute that passes without receiving prompt medical attention can mean the difference between life and long-term disability or death.
Each year, one in five Americans visits the emergency room at least once, according to the Centers for Disease Control and Prevention. In 2020, 131.3 million visits to the ER were reported by the CDC, with 3.1 million of those visits resulting in admission to a critical care unit and 18.6 million resulting in hospital admission.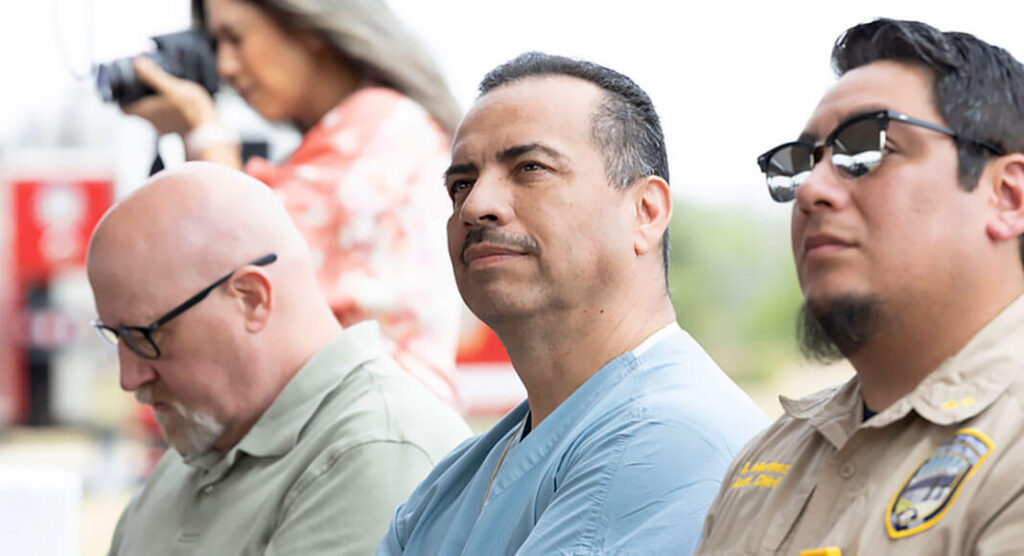 Having access to nearby emergency services is essential, especially for those living in rural communities and remote areas.
Beginning in late 2023, the people of Pharr and its surrounding communities will have convenient access to emergency medical care near the intersection of W. Ridge Rd. and S. Cage Blvd., one of the city's fastest-growing areas.
The South Texas Health System Trauma & Critical Care Institute, the largest network of trauma and critical care in the Rio Grande Valley, is expanding its services with its seventh freestanding emergency department at the corner of W. Ridge Rd. and Dahlia St.
A $14.3 million dollar project, South Texas Health System ER Pharr will be a full-service emergency room capable of providing round-the clock care to adults and children dealing with emergency medical conditions including chest pain, broken bones, minor lacerations and flu and other ailments. The 10,884 square foot facility will provide the same services found at STHS' hospital-based emergency rooms.
"It's about bringing close-to-home critical medical resources to the community: emergency medical care provided by the nurses and physicians in their greatest time of need, as well as advanced diagnostic services, including radiology and laboratory services that help in better detecting the health problems a patient may be experiencing," says Brett Stock, Market Director for Freestanding Emergency Departments, South Texas Health System. "South Texas Health System is committed to providing quality, compassionate care to our patients, and STHS ER Pharr will go a long way in bringing that care and much-needed emergency and outpatient services to this ever-growing community."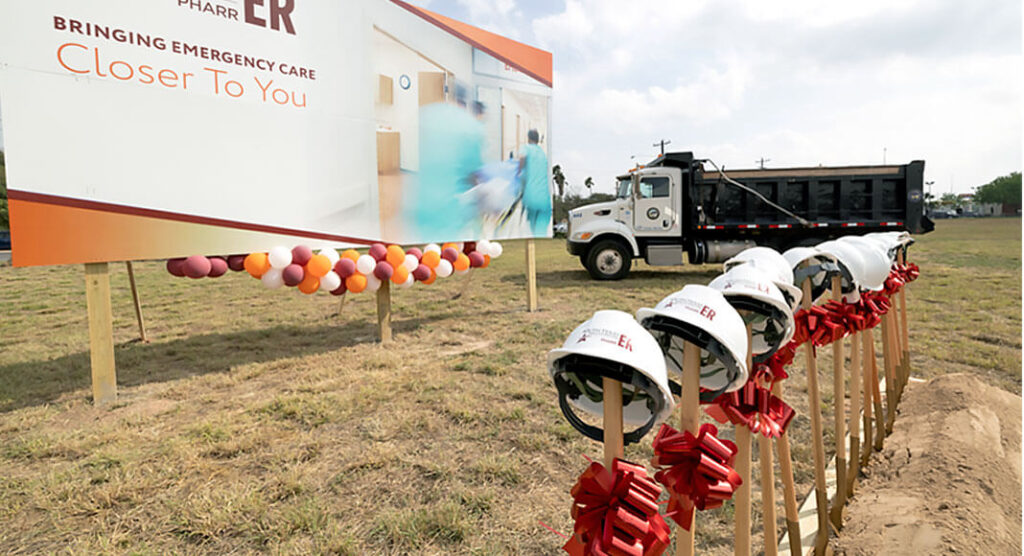 STHS ER Pharr will also be able to provide stabilizing treatment for adults and children experiencing trauma, stroke, heart attack, respiratory distress, head injury, abdominal pain and orthopedic injuries. The facility will feature nine treatment spaces, including six examination rooms, three triage bays, an internal waiting area, as well as advanced imaging services such as computed tomography (CT), ultrasound, X-ray and digital radiography and an on-site laboratory. STHS ER Pharr will use the Cerner FirstNet electronic medical record system that is compatible with all other South Texas Health System facilities and allows medical staff and physicians to easily access patient health information online should they be transferred to another hospital or return for additional care at a later date.
Beyond emergency care, the conveniently located freestanding emergency department will offer outpatient diagnostic and laboratory services, including health checks and screenings.
On Thursday, March 9, South Texas Health System held a groundbreaking ceremony to officially launch construction of the project. Featuring the participation of officials from the City of Pharr, including Mayor Ambrosio Hernandez, MD, the Pharr Economic Development Corporation and South Texas Health System. The event highlighted STHS' commitment to providing quality, compassionate care to the people of the Rio Grande Valley while expanding much-needed healthcare services to the communities the System serves.
"It's imperative that our city has the infrastructure to serve our residents beyond roads, traffic control and police, fire and EMS services. Healthcare is a critical component that we've been sorely lacking," says Ambrosio Hernandez, Mayor, City of Pharr. "This is a great milestone in providing much-needed access to medical care, especially emergency care, to the people of the great City of Pharr, and we're delighted that South Texas Health System has chosen Pharr as the home for its seventh freestanding ER."
Currently South Texas Health System has freestanding emergency departments in Alamo, Mission, Monte Cristo and Weslaco, as well as Ware. Rd in McAllen and McColl Rd. in Edinburg. In 2022, STHS' six freestanding emergency departments logged 120,000 ER visits, an average of approximately 54 per day, per facility, and a 28% increase from the previous year, demonstrating the need for close-to-home emergency services throughout the Rio Grande Valley.