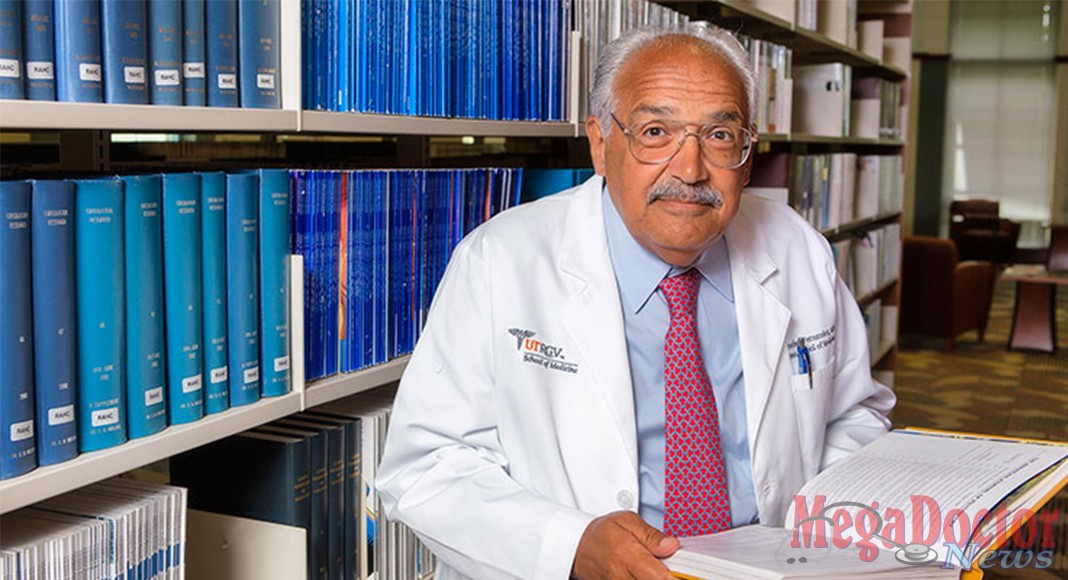 Mega Doctor News
By Dean Dr. Francisco Fernandez
8,000 … 500 … 111 … 2,784 … 246 … 50 What do these numbers have in common?
For the first time, more than 10,000 applications arrived at UTRGV for medical training in the Rio Grande Valley – about 8,000 for our residency programs and 2,700 for acceptance to our School of Medicine. 
Of those applications, 746 learners interviewed for their respective positions in our School of Medicine graduate and undergraduate training programs, and 500 interviewed for residencies. 
Between the hopeful applicants for our charter medical school class of 50 students, and those applying to our residency training programs for 111 slots (69 in place and 42 new), this year was nothing short of awesome. Another FIRST for UTRGV! 
On Feb. 1, we learned of our student match results for the inaugural medical student class. 
We received 2,784 applications for the 50 openings available in the inaugural class. And of the 50 applicants who "matched" for our Class of 2020, 16 (32 percent) were from the Valley! 
- Advertisement -

While it is still too early to project the final acceptance rate, it was a pleasant surprise for an inaugural class – but not unexpected.
The Valley has a record of producing outstanding medical students for Baylor, UTMB, UTHSCSA and across the country. The number of overall applications represent widespread interest in the Valley – with the added academic opportunities UTRGV has to offer, especially given our strong interdisciplinary collaborative philosophy.
Letters of admission for those who applied to the Class of 2020 will be emailed this month, and matriculation is in March. Orientation begins June 27, and first day of class is July 25. Then the Road to 2020 takes off, with lots more excitement along the way.
We are extremely pleased with the admissions results to date. This class and others to follow are the doctors of tomorrow, and they are investing with us in the future of the health of the Valley by joining with the faculty and staff to produce your medical school.
Our goal is to have all our learners practice medicine in the Valley. 
Remember David Bowie's words: I suppose for me as an artist it wasn't always just about expressing my work; I really wanted, more than anything else, to contribute in some way to the culture that I was living in. It just seemed like a challenge to move it a little bit towards the way I thought it might be interesting to go."
What is the way to go for UTRGV?
We will value the richness of heritage in the Valley's communities, along with the core principles of the School of Medicine's blueprint for success: DEPTH (Diversity, Excellence, Professionalism, and Total Health).
Our program ethos prioritizes social responsibility, respect, dignity, sensitivity, sensibility, advocacy and community service – all in the service of improving health, and life, at the individual and community levels.
I sense a transition in the making from Adelante (Go Ahead) to Adelantando (Getting Ahead). So here's to the start of our third year, our very first class …
Adelantando!
About Dean Fernandez
Francisco (Frank) Fernandez, M.D., a national leader in academic medicine, joined The University of Texas Rio Grande Valley as inaugural dean of the new University of Texas Rio Grande Valley School of Medicine, vice president for Medical Affairs, and professor of psychiatry.
In this role, he provides leadership for the School, and is responsible for its approval process through the Liaison Committee on Medical Education (LCME). He also will be responsible for advancing and integrating its research, interdisciplinary education and patient care missions.