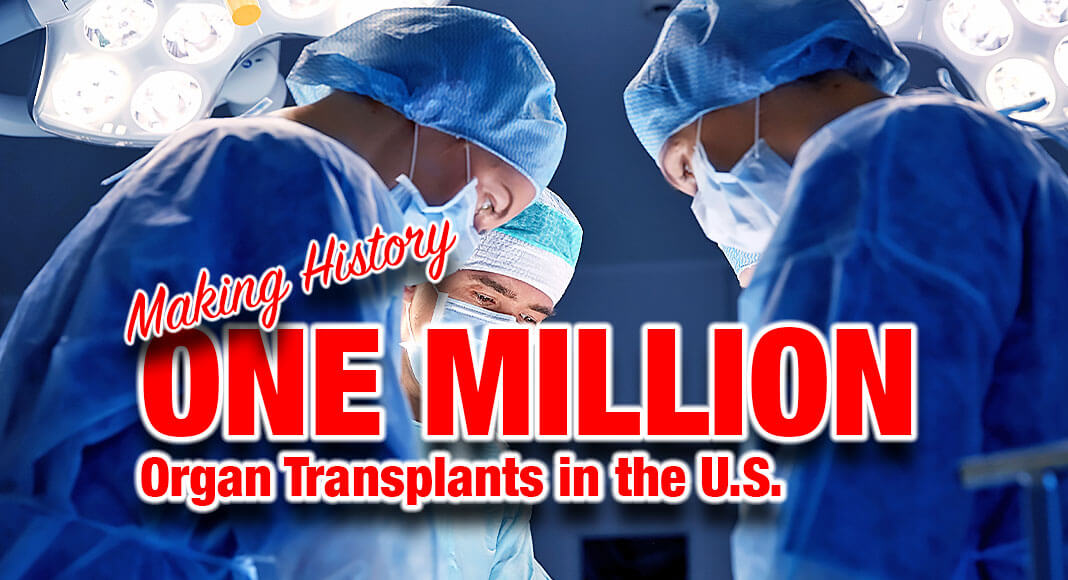 Mega Doctor News
- Advertisement -

SAN ANTONIO, Texas – The U.S. organ donation system surpassed 1 million organ transplants as of Friday, Sept. 9, the United Network for Organ Sharing (UNOS) has announced. Texas Organ Sharing Alliance (TOSA), a member of the nationwide organ donation and transplant system responsible for reaching the historic milestone, credits the collaboration, innovation and passion of its fellow members for making it possible. 
TOSA joins in advancing Living It Forward, a national initiative led by UNOS in partnership with the transplant community to further accelerate the pace of donation and commemorate the lives saved, legacies honored and hope restored.
A record-breaking 41,000+ transplants were performed nationwide in 2021, more than double the rate from 25 years ago. 2021 was also the 11th consecutive record-setting year for organ donation from deceased donors. Liver and heart transplants continue to set annual all-time volume records – for the past 9 and 10 years, respectively.
Likewise, TOSA has experienced several record-breaking years in donation. Most recently in 2021, TOSA helped a record 260 individuals provide 806 transplants for patients in need.
"The organ donation and transplant community has made lifesaving history together," says Jerry McCauley, M.D., M.P.H., president of the UNOS Board of Directors. "Now, we invite donor families, organ transplant candidates and recipients, living organ donors and others touched by transplant to join Living It Forward and honor and celebrate the gifts that made this important milestone possible."
Of the million U.S. transplants performed, more than half have occurred since 2007. This demonstrates a sustained trend of system-wide increases made possible by the ongoing strengthening of organ allocation policies, an increasing focus on non-traditional donors, collaborative efforts to increase donation, the continuous evolution of organ preservation techniques and other scientific breakthroughs.
Continuous system-wide improvement is also marked by greater equity in access to transplant, especially in kidney allocation, which accounts for more than 60 percent of total transplants. As of 2021, 58 percent of all kidney recipients are patients of color – a 25 percent increase from 1988 that is fueled by numerous policy and performance improvements, including the elimination of race-based calculations relative to kidney function.
- Advertisement -

"TOSA is honored to help individuals and their families give the gift of life," said TOSA President and CEO Joseph Nespral. "We are inspired by their generosity and are humbled to be trusted to do this work. We also know the million transplant recipients and their families are eternally grateful for the second chance at life given to them through organ donation."
Visit LivingItForward.org to read stories about some of the people behind the 1 million and see how they are Living It Forward.
TOSA also encourages everyone to become part of our community by registering to be an organ donor – 1 person can save up to 8 lives through organ donation and change the lives of as many as 75 through tissue donation, which is crucial since only 2 percent of deaths meet the criteria for someone to become a donor. The need is great; more than 100,000 people are on the transplant waitlist.
Please register today at RegisterMe.org