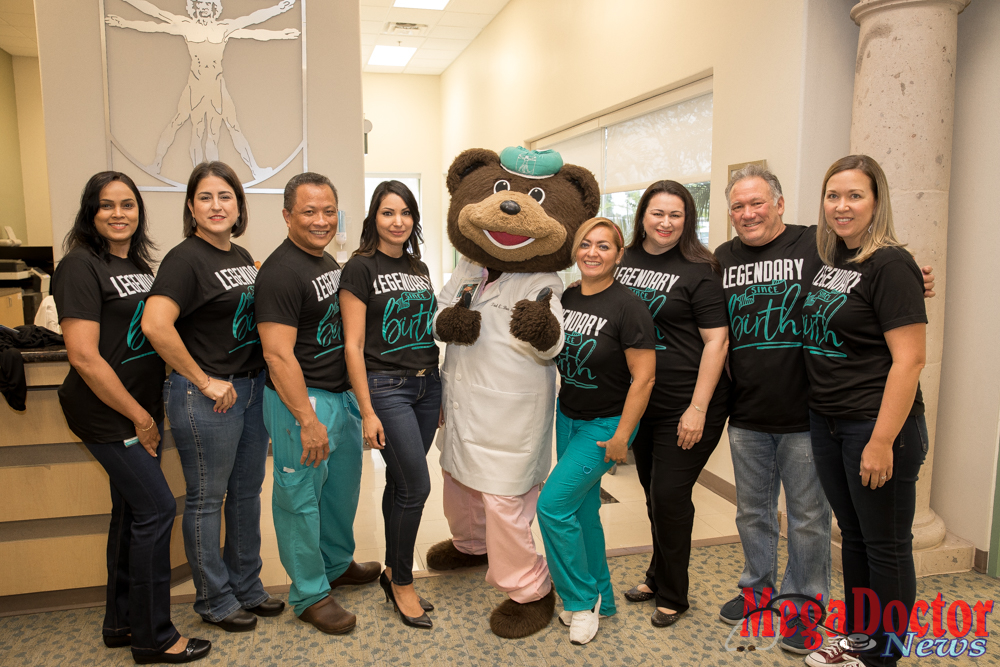 Texas Border Business
With over 250,000 women treated since 2007, the Women's Hospital at Renaissance has revolutionized women's healthcare in the Rio Grande Valley 
Edinburg, TX — It's hard to imagine that only 10 years ago, the northeast corner at the intersection between Dove and McColl in Edinburg, Texas was just an empty lot. Today, it is home to the only exclusive women's hospital in South Texas, which is ranked among the top 5% of hospitals in the nation.
The Women's Hospital at Renaissance (WHR) was opened in October 2007 as a facility dedicated solely to women and their unique healthcare needs. It is a 151-bed free-standing hospital that ranks among the top 10 hospitals in the United States for the number of deliveries per year. The modern facility features a triage, labor and delivery unit, antepartum unit, level III neonatal intensive care unit, newborn nursery, postpartum department, gynecology department, minimally invasive robotic surgery program, a gynecologic oncology program, and the Rio Grande Valley's only gynecologic urology program.
"This is a very special place – this is a free-standing hospital, separate from any other services. When a woman comes in here, she is being treated by individuals, whether they are housekeepers or physicians or lab technicians, who are dedicated to exclusively taking care of females," states Dr. Dynio Honrubia, medical director of the Women's Hospital at Renaissance Neonatal Intensive Care Unit (WHR NICU).
Since opening its doors in 2007, the Women's Hospital at Renaissance has treated over 238,000 women and more than 86,000 babies have been delivered. Providing that care has been more than 1,000 nurses and staff. Every department in the Women's Hospital at Renaissance strives to provide incomparable, compassionate care for each of its patients. From adolescent development through pregnancy and older age, the goal of WHR is to help all women through every stage of their lives. The hospital's emphasis on teamwork, which involves collaboration amongst physicians, nurses, staff, and patients, ensures the highest quality of care for all women who enter the facility.
"WHR is dedicated to improving the health of women and infants," said Aida Martinez Gonzalez MSN, RN, Vice President, Women's Hospital at Renaissance. "We continuously reevaluate our practices and the care we provide to our patients to assure we are delivering the latest evidence-based practices. Likewise, our goal is to optimize the number of specialty services available for women in our community."
Gonzalez continues, "Celebrating our 10 Year Anniversary is rewarding, but it is only the beginning.  WHR is committed to providing superior service combined with the latest in technology and treatments – and that is a commitment that will carry us through the next 10 years and beyond."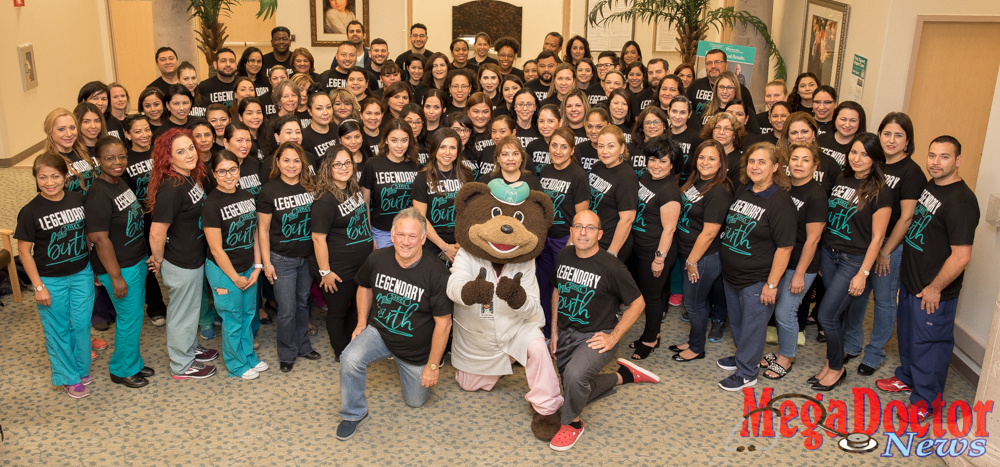 Comprehensive Care for Women of All Ages
Over the past 10 years, the Women's Hospital at Renaissance has grown to meet the healthcare needs of women in the Rio Grande Valley. For example, WHR offers robotic surgery services, which allows surgeons to effectively and safely treat complex conditions with minimally invasive surgery. WHR is also home to the region's only gynecologic oncology, gynecologic urology, and maternal-fetal medicine centers.
The Doctors Hospital at Renaissance Center for Maternal-Fetal Medicine is the only center in South Texas with full-time physicians who specialize in the diagnosis, treatment, and ongoing care for expectant mothers and their unborn babies who are at a high risk for special health problems. From pre-conception counseling through delivery and recovery, the center provides a full range of reproductive healthcare services in a caring and considerate manner for women in the Rio Grande Valley. For complex cases that need multidisciplinary care at delivery, and those women that need surgery or a procedure requiring hospitalization, specialists provide those high-level services at the Women's Hospital at Renaissance.
New mothers and employees alike benefit from the Women's Hospital at Renaissance's commitment to breastfeeding. As a Texas Department of State Health Services designated Texas Ten Step facility, WHR provides education and support for breastfeeding mothers before, during, and after delivery. TheTexas Ten Step program provides resources and a framework to help birthing facilities improve breastfeeding outcomes through incremental adoption of evidence-based practices. The designation recognizes hospitals that are implementing policies that are aligned with the "Ten Steps to Successful Breastfeeding."
WHR has nurses that are specially trained in breastfeeding who can help mothers with breastfeeding basics as well as more advanced techniques when necessary. Our team also consists of board-certified lactation consultants who provide assistance, education and special breastfeeding equipment for new mothers. Across the hospital campus, employees have access to private rooms equipped with breast pumps and a refrigerator to store their milk.
WHR also houses the county's only milk depot, where mothers can donate their milk to The Mother's Milk Bank at Austin, which is the largest milk bank in the country. Donated mother's milk is pasteurized, yet 70% of the immune factors that help protect babies from illness are preserved. Lifesaving donated milk given at the Women's Hospital at Renaissance goes to babies in Texas and all over the United States, providing them with a safe alternative when mom's own milk is not available. Since opening the WHR Milk Depot in 2011, over 90,000 ounces of milk has been donated.
Award-Winning Care for Mothers and Babies
The Women's Hospital at Renaissance has earned numerous awards and accolades over the past 10 years, affirming its outstanding patient care, cutting-edge medical expertise, and compassionate healing environment.
What sets the Women's Hospital at Renaissance apart from other local facilities is its use of strict evidence-based protocols. For example, the WHR Neonatal Intensive Care Unit (NICU) was the first NICU in the Rio Grande Valley to join the Vermont Oxford Network.
The Vermont Oxford Network is a non-profit voluntary collaboration of healthcare professionals dedicated to improving the quality and safety of medical care for newborn infants and their families. In support of its mission, the Network maintains a database with information about the care and outcomes of high-risk newborn infants. The database provides unique, reliable and confidential data for use in quality management, process improvement, internal audit, and peer review.
The major focus of the Vermont Oxford Network is quality improvement—members receive quarterly and annual performance reports, comparing their outcomes with those of other facilities in the network. Since day one, the WHR NICU has mined this data to guide their daily practices; they use the reports to identify opportunities for improvement and to monitor the success of their improvement efforts.
By following such strict guidelines, the WHR NICU has become one of the highest ranked units in the nation. The WHR NICU is consistently ranked among the top 5% of neonatal intensive care units in the world according to the Vermont Oxford Network. For the majority of complications caused by prematurity—chronic
lung disease, intraventricular hemorrhage, necrotizing enterocolitis, and retinopathy of prematurity—the WHR NICU ranks in the top 1% in the world.
In recognition of its commitment to achieving integrated, coordinated and patient-centered care for mothers and their newborns, the Women's Hospital at Renaissance was awarded Perinatal Care Certification from the Joint Commission. As the only facility south of Austin to achieve this certification, WHR demonstrated that its high quality, patient-centered care starts with prenatal and continues through postpartum care. The hospital was also commended for the extensive amount of patient education and perinatal care services it provides.
"Achieving Perinatal Care Certification recognizes the Women's Hospital at Renaissance's commitment to healthy mothers and healthy babies," said Patrick Phelan, executive director, Hospital Business Development, The Joint Commission. "The certification gives them an unparalleled advantage when it comes to preparing mothers for labor and delivery, while also being able to help them if complications arise."
Revolutionizing Women's Healthcare
With more than 86,000 babies delivered and 238,000 women cared for in the past 10 years, the Women's Hospital at Renaissance has revolutionized women's healthcare in South Texas. As the only local healthcare facility dedicated solely to women, WHR is committed to providing women and their families with the highest standards of family-focused, safe, and comfortable care. WHR is the flagship hospital for the University of Texas Rio Grande Valley obstetrics and gynecology residency program, training the next generation of physicians to provide evidence-based, patient-centered care. WHR offers a wide array of services designed to provide the highest quality of care in a comfortable state-of-the-art facility. And, our highly-trained and qualified nursing staff is committed to providing education and support for all of our patients and families. To learn more about the Women's Hospital at Renaissance, call 956-362-BABY (362-2229).