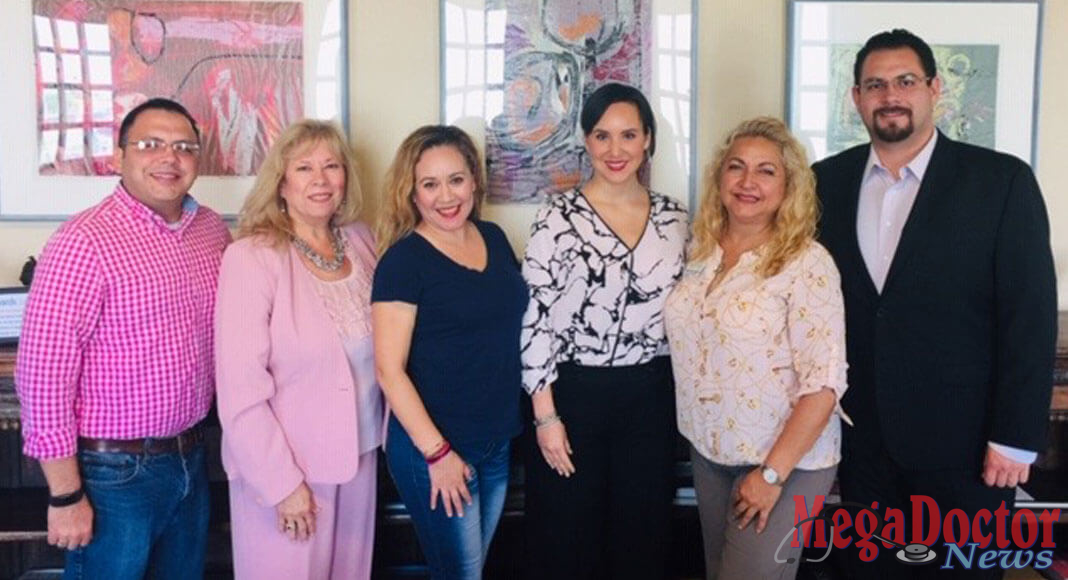 Mega Doctor News
Women's Council of Realtors President Grizelda (Grace) Montalvo and Geetha Stockton, Realtor with Texas Premier Realty are heading one of the organization's annual fundraisers that will benefit the Vannie E. Cook, Jr. Children's Cancer & Hematology Clinic.  "The WCR Board of Directors have a desire to make a positive impact in the lives of those that are in need. We agreed that the Vannie Cook Children's Cancer Center is an organization that we want to support," said Geetha Stockton.
The Women's Council of Realtors McAllen Network is a group of real estate industry professionals and affiliate members whose mission is to advance women and all of the members including men, as professionals and leaders in business, the industry and the communities they serve. WCR is a statewide and national volunteer based organization that empowers members by providing education, monthly industry related programs, membership events and connecting them with various resources that are available in the area.
The Women's Council of Realtors will host a special event on Thursday, October 18 at the ECHO Hotel Tropicana Lounge located at 1903 S. Closner Blvd. Comedian Steve Bruner will headline the Laugh Out Loud Comedy Night starting at 7:30 p.m.  Community support in the amount of $25 per ticket is vital to the fundraising event. Tickets may be purchased by contacting any board member listed above in the photo. You will enjoy hors d'Oeuvres, networking with industry leaders, silent auction and most important of all, you will be helping children of the Valley who are battling leukemia and other cancers.
Ricardo Torres, mortgage lender with Willowbend Mortgage will serve as the Master of Ceremonies for the evening. The hosting of this event will be the third year that the Women's Council of Realtors has chosen the partnership of WCR with the VCCC&HC with the Laugh Out Loud Comedy Night fundraiser. Director of Development Victoria Martinez Guerra, agreed that this was a good opportunity to enhance the services offered to patients and their families.  "The funds donated by the Women's Council of Realtors will allow us to provide much needed support to those that we serve in several ways," said Victoria Martinez Guerra. An Emergency Fund is set up to provide assistance, under special circumstances, to families who are dealing with an eviction and/or disconnection of utilities or other emergencies. The Patient Pantry is vital as this helps provide snacks to children when they are fasting for a procedure.
"We are asking for the support of the community and the Women's Council of Realtors' goal is to donate as much money as possible to make the lives of children a little easier as they  deal with cancer and blood related deceases," said Grace Montalvo.  Please friend WCR at http://www.facebook.com/wcrmca