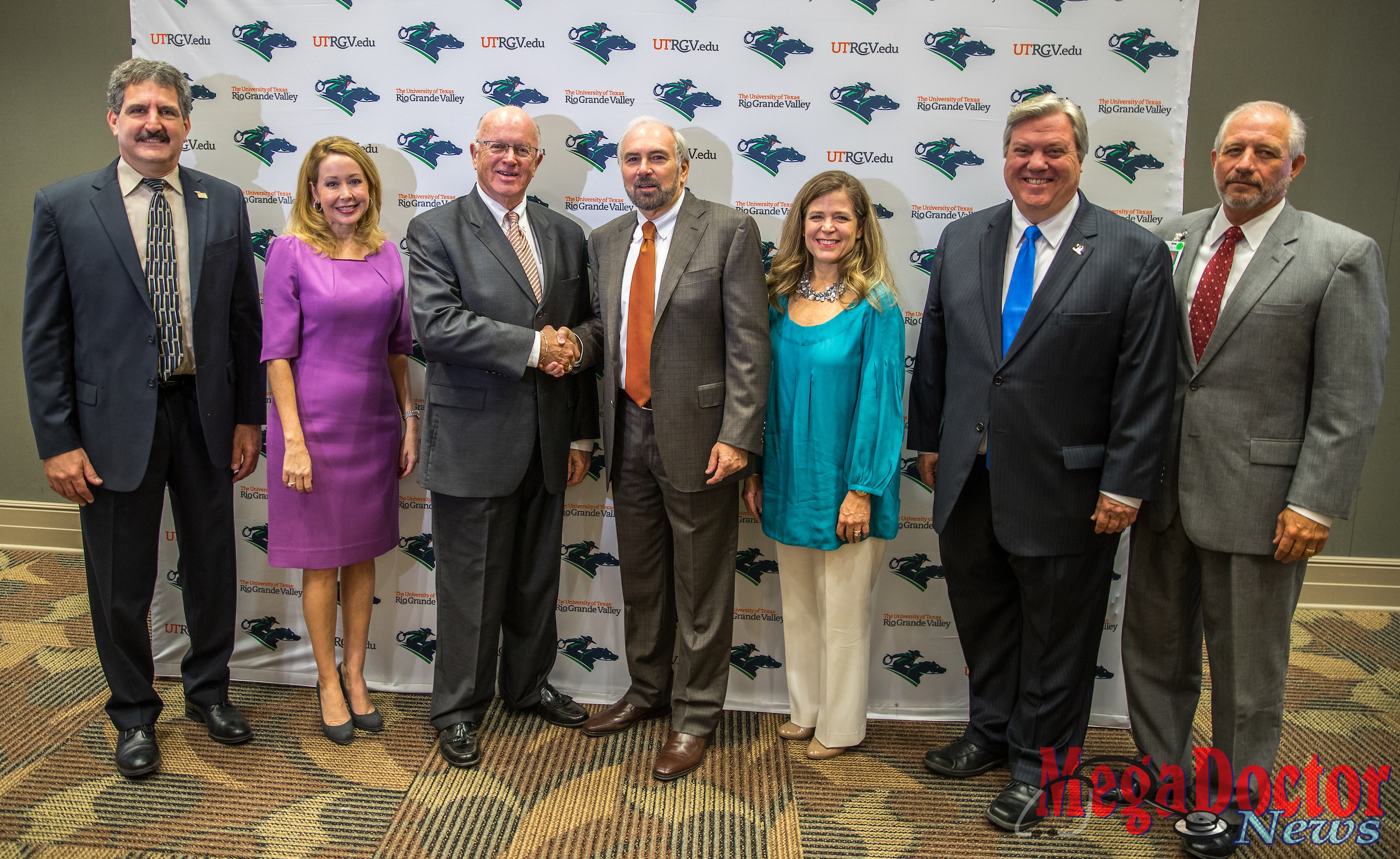 Mega Doctor News
Establishes Institute for Neurosciences in Harlingen 
HARLINGEN, TEXAS – FEB. 3, 2017 – UTRGV President Guy Bailey announced Friday that the School of Medicine has received a $15 million gift from The Valley Baptist Legacy Foundation to create the new UTRGV Institute for Neurosciences. 
"This gift will be seed funds for what we hope will be an internationally prominent institute," Bailey said. "This is a transformative gift." 
The institute, which will be housed in Harlingen, catalyzes multidisciplinary research, integrated clinical services, educational programs, and community outreach and engagement with hospital partners in the areas of mind/brain health, behavior and prevention. 
The institute will focus on the following core activities: 
·         Education – Develop capacity for integrated ambulatory/outpatient care, integrate primary care and behavioral health in internal medicine, develop medical student clerkships in psychiatry and neurology and develop research and clinical fellowships in subspecialties.
·         Multidisciplinary – Develop programs in clinical excellence and personalized medicine, including multidisciplinary research and service lines for specific populations.
·         Health and prevention programs – Including early detection/early intervention of psychotic disorders, community education and coaching on selected neurologic/behavioral disorders, and implementation of behavioral health in internal medicine and other primary care clinics.
"This is not solely a UTRGV effort," Bailey said. "We will work in close collaboration with Valley Baptist. They have been tremendous partners with us throughout this and we think this collaboration really cements our relationship that will help us move forward in significant ways." 
Bailey said the Valley Baptist Legacy Foundation has been UTRGV's most significant partner, with donations totaling $22 million.  
"What they are doing for medical education and healthcare in the Valley is absolutely phenomenal," he said. 
The gift will be matched in significance with university funds for state-of-the-art equipment and personnel. 
Randall Baker, executive director of the Valley Baptist Legacy Foundation, said this initiative will help address the shortage in medical care and will allow students, many of whom are from the Valley, the opportunity to specialize.  
"We will bring together existing residencies in psychiatry, internal medicine, family medicine, and preventive and behavioral health," Baker said. "These efforts will result in the creation of a nationally recognized center for brain health that advances excellence in research education and innovation while serving the community." 
Dr. Steven A Lieberman, interim dean of the UTRGV School of Medicine, said the donation and creation of the institute will allow the medical school and its partners to bring medical care to the Valley that doesn't exist here now, and will help improve access to quality care. 
"We are so fortunate to have the support of the Valley Baptist Legacy Foundation, which shares our vision and is willing to support us with this kind of gift, and the community of Harlingen, which has worked so long, so hard and so steadfastly to support the development of medical education here," Lieberman said. 
The gift increases UTRGV's private fundraising total to more than $50 million since the university opened its doors Aug. 31, 2015.