Women's Health Programs from Valley Baptist Medical Center-Harlingen, Valley Baptist Medical Center-Brownsville make list of "100 Great Women's Health Programs"
Mega Doctor News
Harlingen & Brownsville – Becker's Hospital Review recently included the Women's Health programs of Valley Baptist Health System among 100 of the "great Women's Health programs" in the United States for providing "award-winning" care to women in the Rio Grande Valley.
To create the list, which was released in December 2017 and does not rank the programs in any particular order, the editorial team at Becker's selected programs based on a number of factors, including national rankings and awards received from a wide array of institutions.
According to Becker's Hospital Review, "The hospitals included on this list support award-winning programs in women's health, breast cancer diagnosis and treatment, gynecology and women's heart care. This list also recognizes hospitals with forward-thinking labor and delivery departments and recognition for maternity care. Many are high volume referral centers for their community, serving women with health needs across the spectrum."
VBHS Women's Health programs are the only programs in the Rio Grande Valley to make the Becker's list, and the system is one of just nine selections from throughout the entire state of Texas.  The list also includes such prestigious hospitals as Mayo Clinic in Rochester, Minnesota, and The Johns Hopkins Hospital in Baltimore, Maryland.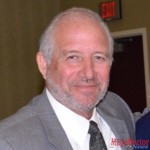 "The inclusion of Valley Baptist Health System in the Becker's 100 great women's health programs list is a testament to our commitment to providing high-quality healthcare to the women of our community," said Manny Vela, CEO of Valley Baptist Health System and Valley Baptist-Harlingen. "Recognition of this sort does not happen by chance. It is possible only through the dedication and tireless work of our nurses, physicians, and ancillary staff, who treat our patients as if they were family."
VBHS Women's Health programs are committed to providing care that is comprehensive, compassionate and patient and family-centered, from maternity care to annual checkups. Services include digital mammography, general obstetrics and gynecology, robotic surgery, reproductive medicine, infertility and family planning, bladder control and uterine fibroids, menopause issues, and gynecological cancers and other issues affecting women of all ages.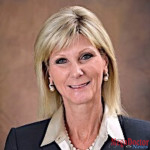 "We are very proud to be recognized," said Leslie Bingham, CEO of Valley Baptist-Brownsville. "Inclusion on the Becker's list of 100 Great Women's Health Programs is evidence of our commitment to provide world-class healthcare services to the residents of Brownsville and surrounding areas."
Specifically related to maternity care, VBHS Women's Health programs include both routine and high-risk obstetrical services in addition to an obstetrician available 24-hours a day, seven days a week in case of emergency. At VBMC-Brownsville, facilities include three dedicated operating room suites, a 10-bed labor, delivery and recovery unit, a 36-bed postpartum unit (28 private and four semi-private rooms) and a 32-bed newborn nursery. VBMC-Harlingen facilities include a 7 bed Obstetrics Emergency Department and a 14-bed labor, delivery, and recovery area, 32 renovated postpartum rooms, and a 30-bed newborn nursery.
For our tiniest patients requiring more specialized, 24-hour care, both facilities are equipped with Level II Newborn Intensive Care Units – with patients having access to a 34-bed NICU at VBMC-Brownsville and a 40-bed NICU at VBMC-Harlingen. MDN