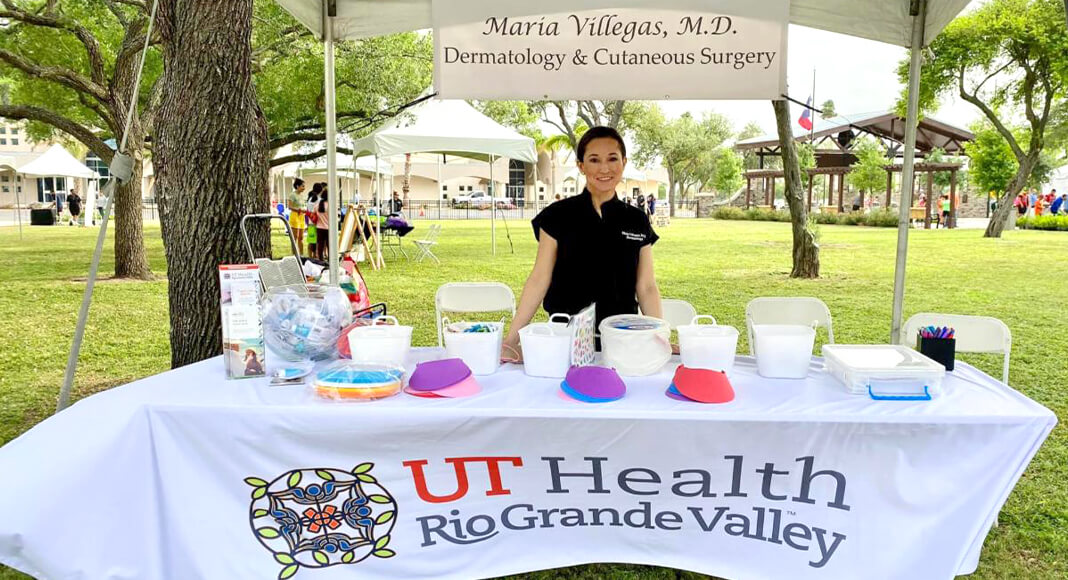 Texas Border Business
By Saira Cabrera 
RIO GRANDE VALLEY, Texas – As the sun shines down on us, so do its ultraviolet rays.
This month, Ultraviolet (UV) Safety Month, highlights the importance of keeping safe from UV exposure and reminds the community to stay protected from the sun's potentially harmful ultraviolet rays.
Dr. Maria Villegas, M.D., division chief of Dermatology at UT Health RGV and assistant professor of Otolaryngology Head and Neck Surgery-Dermatology at The UTRGV School of Medicine, knows the importance of protecting herself from UV rays and their side effects.
The board-certified dermatologist, in an effort to mitigate those harmful effects – including wrinkles and premature aging, suppression of the immune system, eye damage, and, ultimately, skin cancer – said the sun's UV damage also can occur indoors and cautions everyone in the Valley to take precautions against exposure to the sun.
ULTRAVIOLET RAYS
"Ultraviolet rays are a form of radiation that is emitted by the sun," Villegas said. "Overexposure to UV rays can cause premature aging of the skin. But more importantly, overexposure to UV rays damages skin cells, which can lead to the development of skin cancer."
The American Cancer Society found that skin cancer is the most common cancer in the United States, with more than 5 million skin cancers diagnosed annually. Fortunately, it also is one of the most preventable, so knowing how to stay protected is an essential first step.
"Avoid sunbathing and the use of tanning beds. Use sun safety measures, like wearing broad-spectrum sunscreen SPF 30 or higher every day and reapplying it every two hours," she said. "Wear a broad-rim hat, sunglasses, protective clothing, and seek shade."
TYPES OF UV RAYS
UV rays are all around us, both indoors or outdoors, she said. Some are from the sun, while others come from artificial, everyday sources like cellphones, tablets and house lights.
According to the U.S. Department of Veterans Affairs, there are two main types of UV rays that can affect the skin: UV-A and UV-B. The sun releases UV-A and UV-B rays, which can damage the skin and eyes. UV-A rays are long wavelengths that infiltrate the skin's middle (dermis) layer. UV-B rays have smaller, shorter wavelengths that can reach the skin's outer (epidermis) layer.
A third type of ray, UV-C, is the most damaging. The ozone layer protects us from UV-C rays, but UV-C radiation can also come from artificial sources – like tanning beds and sunlamps.
"Overexposure to UV radiation can cause cornea (eye) inflammation and can cause skin cells to grow abnormally and lead to skin cancer," Villegas said. "Skin cancers can cause destruction to surrounding skin and deeper tissues and can even spread to other parts of the body and, potentially, lead to death."
START NOW
Villegas said the skin has "memory" and will remember sun damage over the years resulting from chronic, intermittent sun exposure and sunburns. Therefore, it is urgent to follow safety routines to protect you skin from UV rays, starting "now," she said.
"The damage from UV rays is cumulative over the years, and the skin will remember sunburns in childhood. This is why it is so important to start protecting your skin at a young age and instill sun-safety measures in children," she said.
"As an adult, it is still not too late. Starting sun-safety measures in adulthood can still decrease future over-exposure to UV rays," Villegas said.
UV RADIATION SAFETY MEASURES
The skin is the body's largest organ, and according to the American Academy of Dermatology Association, changes in the skin often can be a warning sign of a medical condition or changes in the body's health.
"In order for our skin to protect our internal organs, we must take care of our skin," Villegas said. "And the most preventable cause of skin cancer is over-exposure to UV rays."
Villegas said Hispanics, just like any other group, can get skin cancer and are not immune.
"Risk of developing melanoma in Hispanics has risen by 20 percent in the past two decades," she said. "Hispanics need to wear sunscreen and practice other UV radiation safety measures."
Aside from wearing sunscreen SPF 30 or higher, there are other effective safety measures. The ACS recommends following a simple phrase to help us remember the protective steps to take: "Slip! Slop! Slap!® and Wrap." That means:
Slip on a shirt.
Slop on sunscreen.
Slap on a hat.
And wrap on sunglasses to protect the eyes and skin around them.
In addition, Villegas recommends:
Seeking shade whenever possible.
Protecting children from UV rays and teaching them how to protect themselves.
And avoiding artificial UV sources like tanning beds, which cause long-term skin damage.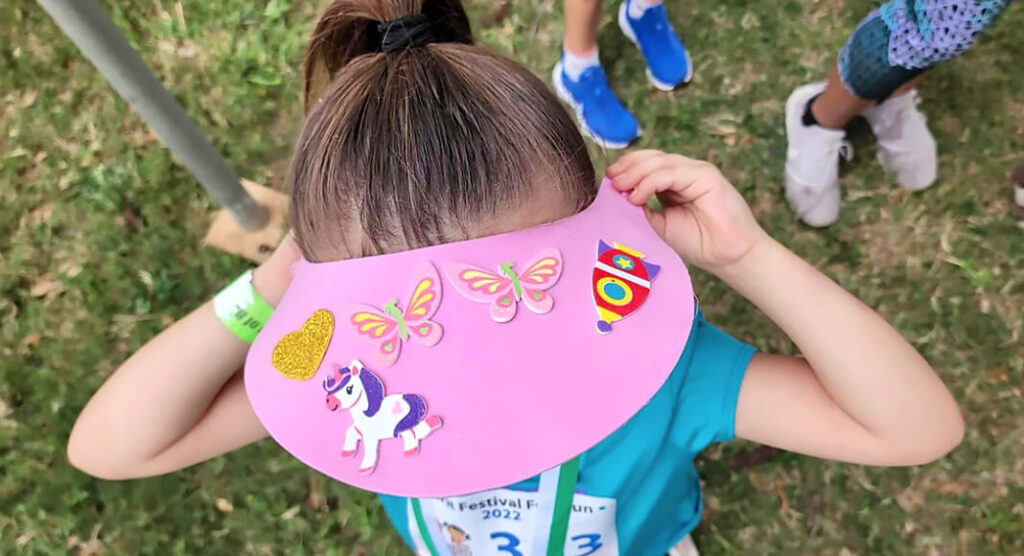 For more information on avoiding and staying safe from UV radiation exposure, visit ACS.To make an appointment with Dr. Villegas and other UT Health RGV physicians, visit UTHealthRGV.org.