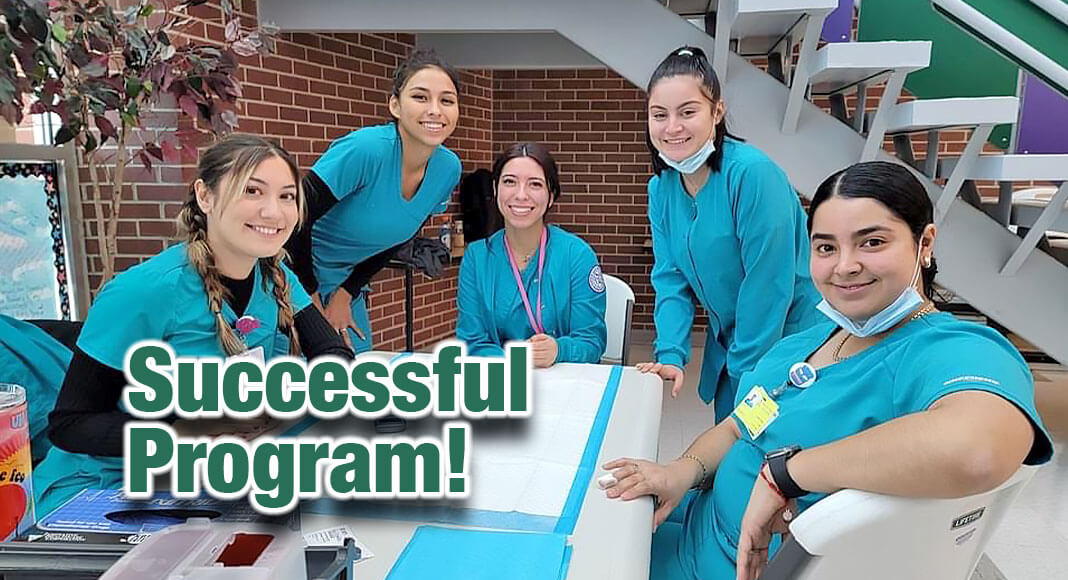 - Advertisement -

Mega Doctor News
By Joey Gomez 
MCALLEN, TEXAS – Looking back on two decades of success, the mission of the Medical Assistant Technology program at South Texas College remains the same. It's about teaching students to serve the community, which is just as important as serving the patients they encounter on the job.
The Medical Assistant Technology program celebrated its 20th anniversary this week with diabetes awareness events for the entire community in collaboration with the Rio Grande Valley Diabetes Association and Texas A&M's Healthy South Texas initiative, a pilot program of Healthy Texas designed to reduce high impact diseases in the region.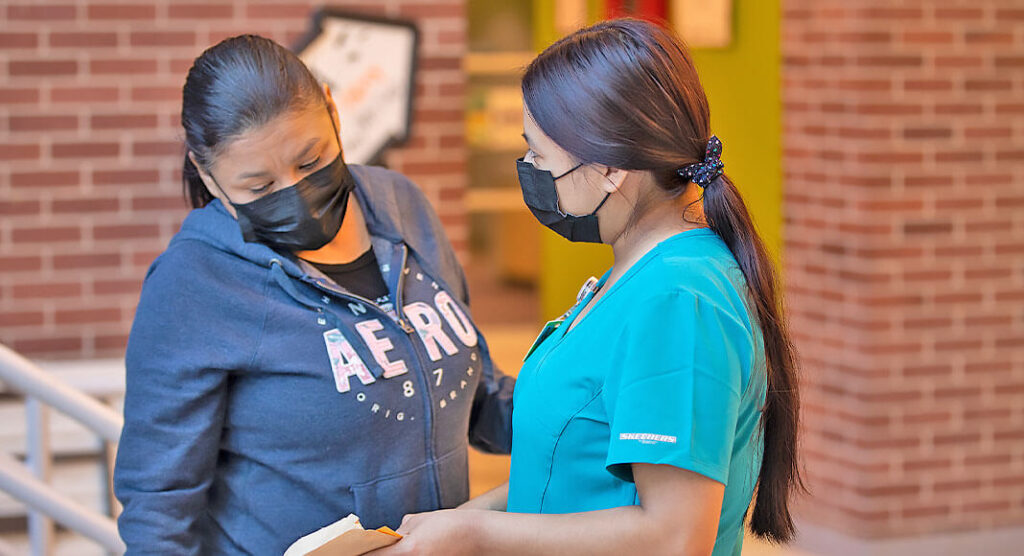 Students with the MAT program were on hand to offer diabetes screenings at the two-day event, working closely with professionals in the health care industry to introduce diabetes education programs, medication assistance programs and other resources to attendees.
Two decades since its founding and thousands of graduates later, faculty with STC's MAT program say they are proud to uphold the program's mission of giving back.
"This event celebrates our 20 years of success, growth and expansion," said Abigail Rodriguez, Ph.D., MAT program coordinator and founding member of the program. "What better way than to celebrate by giving back to the community, and in this case providing free diabetes screenings with Texas A&M. This is what we trained for – educating about healthy lifestyles as we work in the health care industry and providing patients with the resources and the information needed to do better."
Rodriguez said the success of the MAT program comes down to the number of options that open as a result of entering the program.
- Advertisement -

"We have always been a crucial steppingstone for students entering the medical field," Rodriguez said. "We have some students who have come here and have moved on to nursing. Our program allows them that opportunity and gives them more options to pick from in terms of educational and career choices."
Current Medical Assistant Technology Instructor Laura Singleterry began as a student in the MAT program in 2009.
Already utilizing clinical work experience which she gained on the job as a professional phlebotomist for more than 15 years, Laura was then hired to come back and teach as an adjunct faculty at STC after she received her associate degree.
She then completed her Bachelor's in Medical and Health Systems Management at the college in 2013.
"This program is great for students who want to work in health care because they learn everything about the clinical aspects of the job," Singleterry said. "Students need to know everything from anatomy, Spanish, speech, psychology, composition and medical terminology, so it's an excellent way to go."
Milagro Torres, a MAT student currently working toward a Medical Assistant Technology certificate says she plans to graduate this December. Along the way, she has worked in heart clinics in Edinburg and McAllen with the hopes of entering medical school in the future.
"I wanted to be a medical assistant for a long time, I just didn't know the title of what it was, but I knew that I wanted to deal with patients," Torres said. "I like that this is a steppingstone and it's leading the way. I am already beginning to apply to Physician Assistant programs and medical school may also be in my future. Here I am showing other people that I am capable of doing more, and I feel I have learned so much through STC."
Medical assistants are health care professionals with a background in basic patient, medical laboratory procedures as well as medical office administrative skills. The MAT program at STC consists of three tracks including a Medical Assistant Technology Certificate, a Medical Office Specialist Certificate and a Medical Assistant Technology Associate of Applied Science.
For more information about STC's Medical Assistant Technology Program visit nah.southtexascollege.edu/mat/.