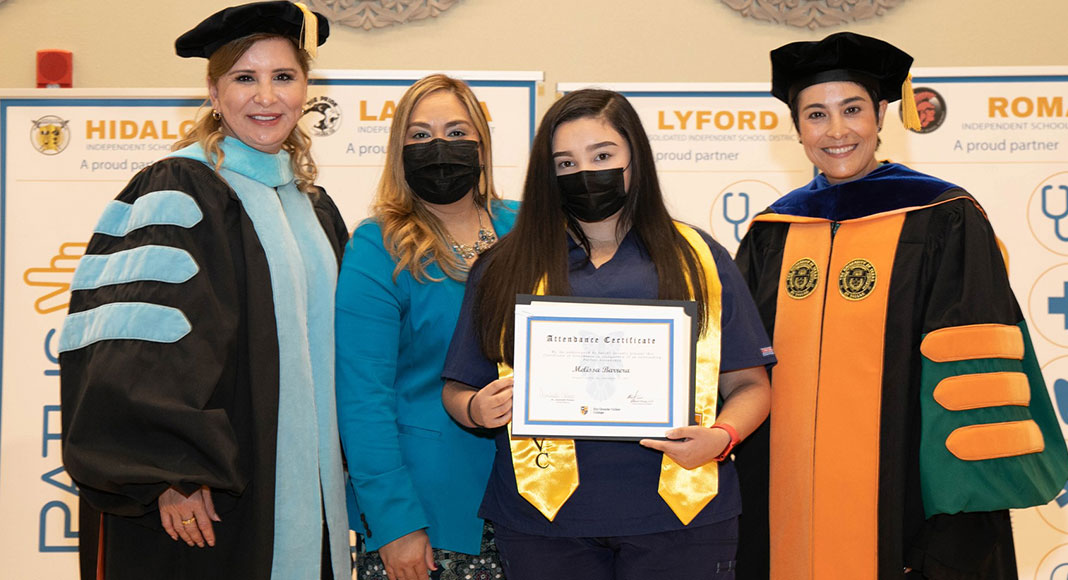 Mega Doctor News
PHARR – A group of 30 seniors in Pharr-San Juan-Alamo ISD (PSJA ISD) received their Certified Nursing Assistant credentials during a special ceremony hosted by the Region One Education Service Center.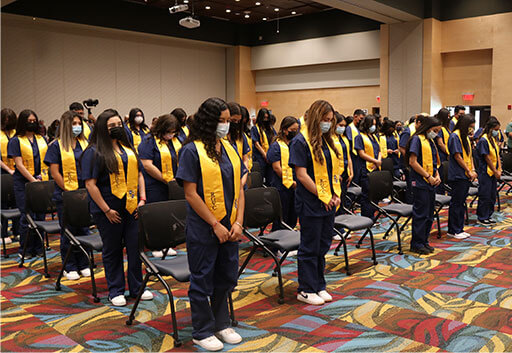 The students were part of the PATHS 2 Project CNA Inaugural cohort. As part of the PATHS Project, Rio Grande Valley College, and DHR Health in collaboration with PSJA ISD and two other school systems worked together to provide high school students the opportunity to enroll and complete an intense 5-week Certified Nursing Assistant (CNA) certification course.
PSJA ISD had the most students participate and earn this certification in the Rio Grande Valley.
"When they told me I passed my exam, I was crying. I felt like I was on top of the world," said PSJA T. Jefferson T-STEM Early College High School Senior Tanisha Mata. "For me this is a steppingstone, I am also currently enrolled in the Phlebotomy Certification."
According to the senior, these opportunities will give her a jumpstart and help her when she continues to pursue a medical degree after graduating from PSJA ISD.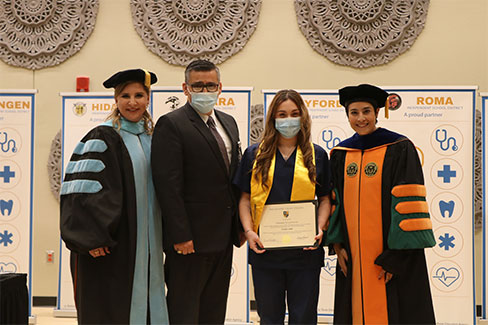 "What I want to be is a surgeon," said Mata who plans to graduate with an Associate Degree in Biology from South Texas College through the PSJA ISD Early College Program. "Thank you to my parents for always encouraging me to be the best that I can be and everyone who made this possible. I am so grateful."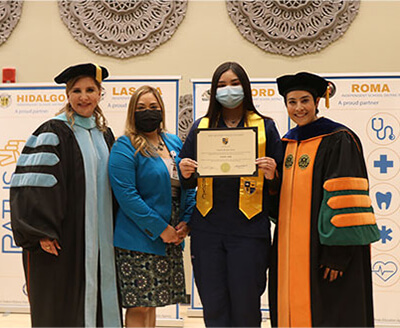 According to PSJA Career & Technical Education Director Adriana Garcia, this certification required students to take a rigorous 5-week course during the summer. Like Mata, several seniors will now continue pursuing other certifications like Phlebotomy and EKG at PSJA ISD before they graduate from high school.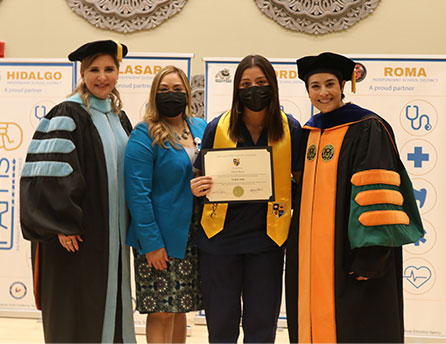 "This is a great opportunity for seniors to get into the health field. The students will complete their senior year, leave as PSJA ISD graduates, and be patient care technicians as they move on to pursue a post-secondary education," Garcia said. "This type of certification is part of the high labor market in our area."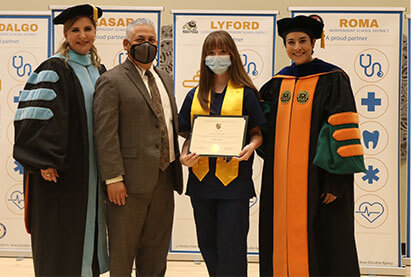 Through partnerships with South Texas College and other higher education institutions, more than 3,500 PSJA ISD high school students are enrolled in college courses each semester through the district's nationally recognized Early College Program. "We commend the graduates and their parents for this tremendous accomplishment," said PSJA Superintendent Dr. Jorge L. Arredondo. "Earning this certification while in high school gives them a jump start after they graduate, affording them better paying jobs and quality of life as they continue their education in college. Thank you to our partners for helping us provide these life-changing opportunities."