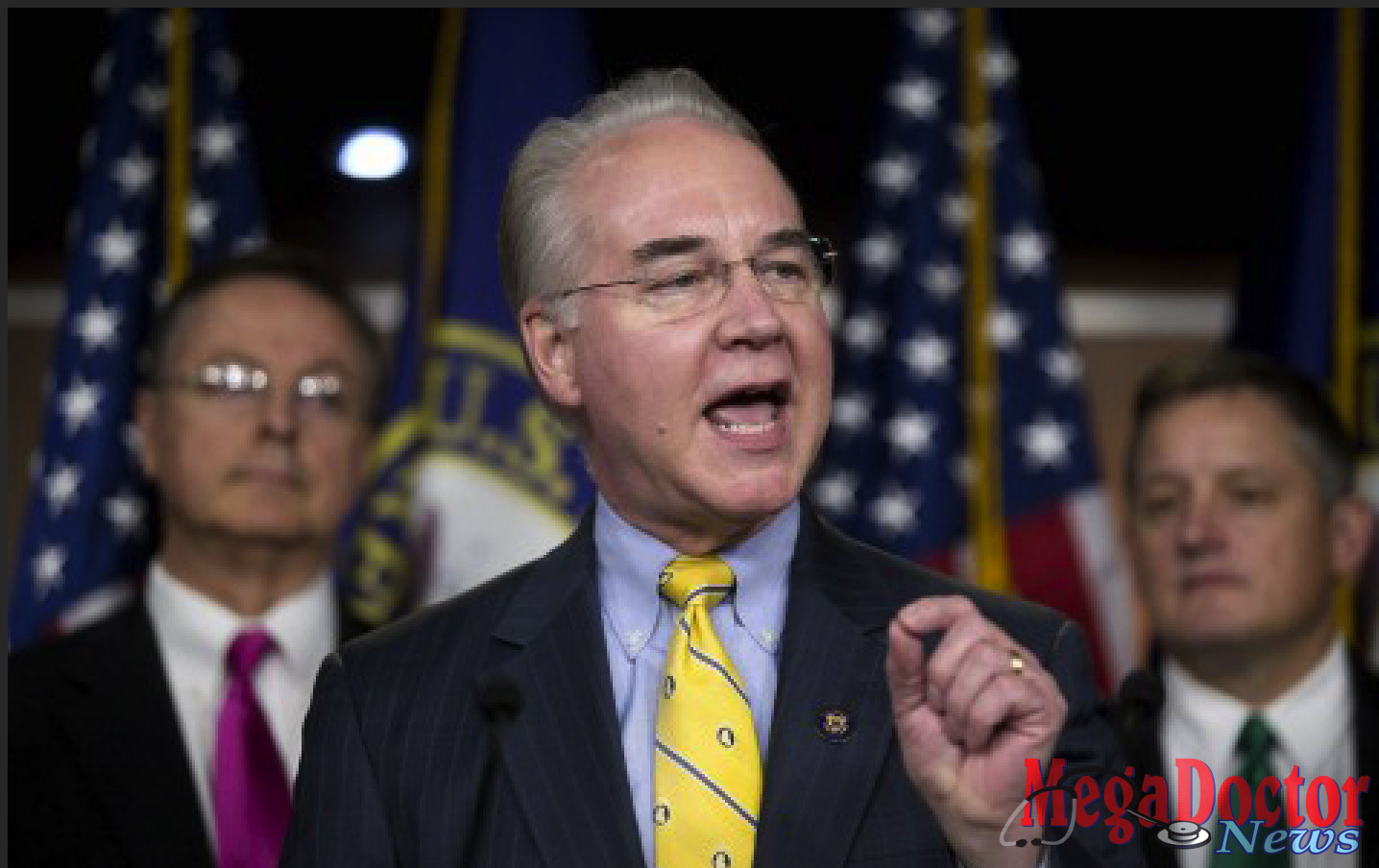 Mega Doctor News
Statement by Texas Medical Association (TMA) President Don R. Read, MD, on President-Elect Donald Trump's announcement that he will appoint U.S. Rep. Tom Price, MD, of Georgia as secretary of the Department of Health and Human Services (HHS).
"The physicians of Texas are extremely pleased by President-Elect Donald Trump's announcement this morning that he will appoint Rep. Tom Price, an orthopedic surgeon, to be the new U.S. secretary of health and human services.
"Dr. Price is a problem-solver by nature, and he is committed to addressing many intractable problems that get in the way of physicians caring for our patients. For years, he has targeted government programs like the Physician Quality Reporting System and the misnamed meaningful use program. These and many other federal regulations are no more than paper-pushing exercises that do nothing to improve quality of care.
"We look forward to working with Dr. Price to clear away these time-sucking obstacles to good patient care."
TMA is the largest state medical society in the nation, representing more than 49,000 physician and medical student members. It is located in Austin and has 110 component county medical societies around the state. TMA's key objective since 1853 is to improve the health of all Texans.