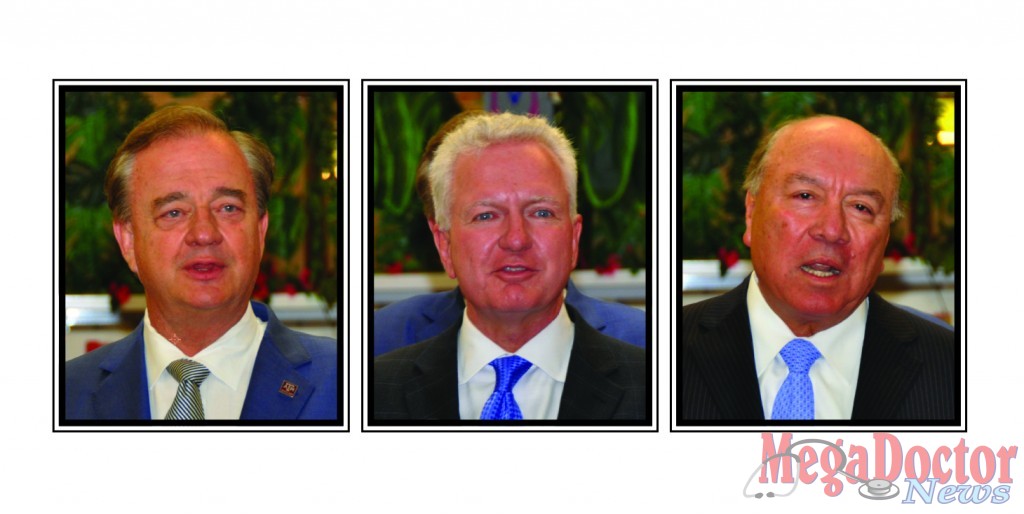 Mega Doctor News – 
- Advertisement -

Austin, Texas – John Sharp, chancellor of The Texas A&M University System, and Brett P. Giroir, M.D., CEO of Texas A&M Health Science Center, along with Senator Juan "Chuy" Hinojosa, announced the launch of the Healthy Texas Initiative as part of the newly created Texas A&M Institute for Public Health Improvement.
The combined efforts of the Texas A&M Health Science Center and Texas A&M AgriLife Extension Service will develop and deliver evidence-based education, monitoring and interventions that will prevent disease and improve public health in Texas. The initiative's pilot program, known as "Healthy South Texas 2025," marks an unprecedented effort to reduce preventable diseases and their consequences in South Texas by 25 percent by the year 2025.
"We will leverage impactful research spanning agriculture and human health to better serve the state and nation," Sharp said. "Just imagine, on one end of the county, our agriculture extension agent is talking to farmers and ranchers about growing healthy crops and livestock. On the other end of the county, our health science center personnel, utilizing the assets of our extension service, are talking to families about how to grow healthy children. This will keep people out of hospitals while saving billions of dollars."
Focusing on the highest impact diseases in the region, including diabetes, asthma and infectious disease, Healthy Texas brings together experts from medicine, nursing, pharmacy, biomedical science, public health, architecture and extension to engage families, enhance education, promote behavior change, and improve quality of medical care and disease outcomes.
"I am honored to be here today, introducing an initiative that will have such an immediate and profound impact on the lives of all Texans, but especially South Texans with the pilot program. It makes sense to me that the Texas A&M System would use its renowned presence in the state's 254 counties with agricultural extension and the health science center's multi-campus presence in my native South Texas to improve overall health and wellness," Hinojosa said.
"The Healthy Texas Initiative is an exciting new endeavor that reinforces our message of 'prevention is the solution.' By teaching Texans to take personal responsibility over their own health, we can reduce the burden of costly, preventable diseases like diabetes and grow healthier communities," said Senator Jane Nelson, chair of the Senate Health & Human Services committee, in contributed remarks. "I applaud Texas A&M for their innovative approach and am looking forward to seeing this program put into place."
Leveraging existing regional assets, the initiative merges expertise from across Texas A&M Health Science Center campuses in Corpus Christi with the Texas A&M Coastal Bend Health Education Center and Texas A&M College of Medicine; Texas A&M Rangel College of Pharmacy in Kingsville; Texas A&M School of Public Health and Texas A&M College of Nursing in McAllen; Texas A&M Institute for Biosciences and Technology in Houston; along with the Texas A&M College of Architecture's Colonias Program, Texas A&M University-Corpus Christi and Texas A&M AgriLife Extension Service, currently present in every county. Additionally, in partnership with the region's Medicaid Managed Care payers, Healthy Texas will reduce the overall Medicaid expenditures associated with preventable diseases.
- Advertisement -

"Texas A&M Health Science Center is leading the charge to bring the right players to the table, working together to develop signature academic health programs designed to impact patient populations while training the next generation of health care professionals in an innovative, multi-disciplinary setting," Giroir said. "This has been in planning for more than two years, yet the results will have lasting implications on the health and wellness of South Texas for generations to come." MDN