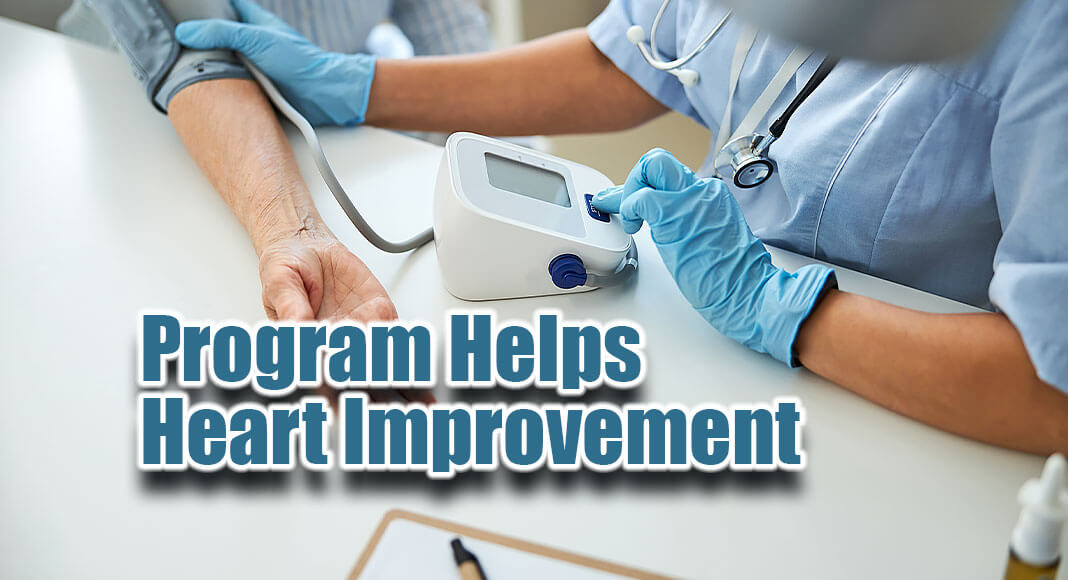 Mega Doctor News
DALLAS, Texas — The American Heart Association and American Medical Association (AMA) nationally recognized 1,309 health care organizations (HCOs)—about 200 more than in 2021—for their efforts to prioritize blood pressure (BP) control among their patient populations.
According to the 2021 American Heart Association Statistical Update, nearly half of U.S. adults—121.5 million—are living with high BP, a leading risk factor for heart disease, stroke and premature death. High BP accounts for more than $52 billion in annual health care costs.1
Target: BP™ is a joint initiative of the American Heart Association and the American Medical Association aimed at reducing the number of adult patients with uncontrolled BP through evidence-based quality improvement. The organizations recognized by the Target: BP program for their efforts this year represent 49 states or U.S. territories and serve more than 28 million patients, including 8.1 million people with hypertension. Among those organizations, 40% achieved Gold or Gold+ award level recognition—which requires BP control rates of greater than or equal to 70%, and more than one-half achieved Silver award recognition—which requires BP control data to be submitted and 4 out of 6 evidence-based BP activities to be completed. The remainder received Participation-level recognition which recognizes practices that submit data for the first-time and commit to reducing the number of adult patients with uncontrolled blood pressure.
"Many of the millions of people affected by high BP do not even realize they have hypertension," said Michelle Albert, M.D., MPH, FACC, FAHA, volunteer president of the American Heart Association and Walter A. Haas-Lucie Stern Endowed Chair in Cardiology and professor of medicine at the University of California at San Francisco. "Recent research shows work is still needed to improve hypertension awareness, treatment and control. Programs like Target: BP help health care organizations and care teams work to improve blood pressure control rates through patient awareness and education on managing risk factors, such as lifestyle choices and family history, and improving overall well-being."
Since the American Heart Association and American Medical Association launched Target: BP™ in 2015, more than 3,100 health care organizations have joined the nationwide movement to make heart health a priority—sharing a common goal to improve health outcomes associated with heart disease, the No. 1 killer in the U.S.
"Together, the American Medical Association and American Heart Association share a commitment to reducing the number of Americans who have heart attacks and strokes each year. We are proud of the physicians and health care organizations who have already joined us in this effort, and we will continue to urge more physician practices, health systems and patients to prioritize the rising risk of high blood pressure," said AMA President Jack Resneck Jr., M.D. "Through our continued efforts to help ensure all people have access to quality health care and all physicians have the support they need to control high blood pressure, we will be able to greatly reduce the burden of cardiovascular disease and improve health outcomes for patients across the nation."
Target: BP helps health care organizations work to improve BP control rates using the evidence-based AMA MAP BP™ framework (Measure Accurately; Act Rapidly; and Partner with Patients), and recognizes organizationscommitted to improving BP control.
Target: BP launched new award categories in 2021, emphasizing the importance of accurate BP measurement equipment, regular staff education and training, and reliable systems of care to ensure accurate BP measurement for every patient.
In addition to submitting annual data for BP control rates, participants are asked to attest to their team's commitment to accuracy in BP measurement.
More information about Target: BP can be found at TargetBP.org and a list of recognized organizations can be found here (PDF).