Doctors Hospital at Renaissance will provide free helmets for children at the Pediatric Fair in Edinburg, TX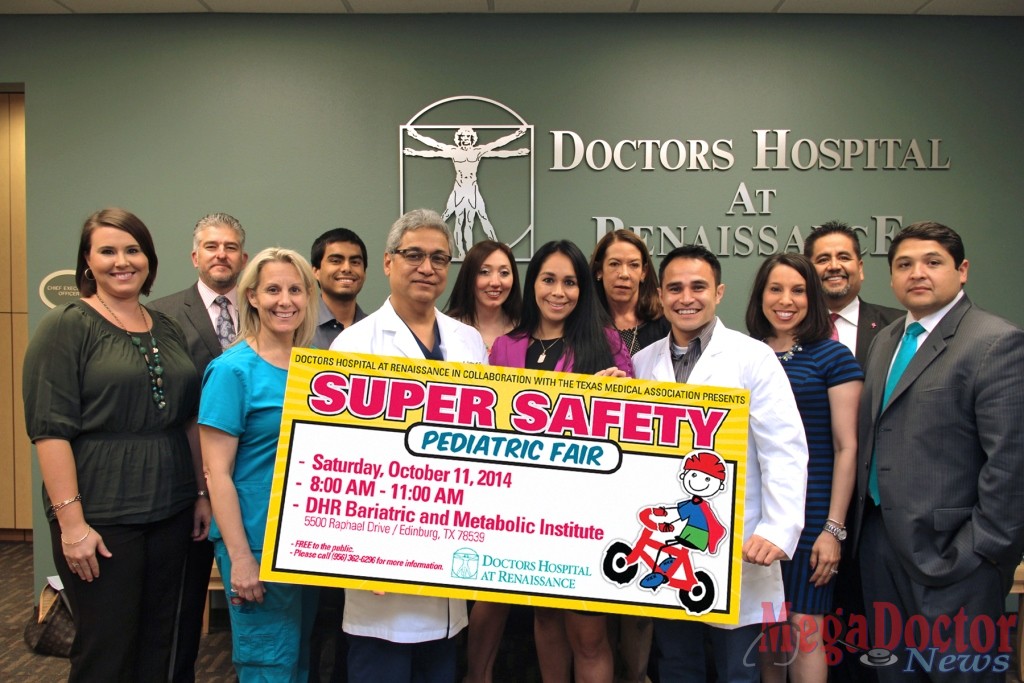 Edinburg, TX— Doctors Hospital at Renaissance, in collaboration with the Texas Medical Association, will host the Super Safety Pediatric Fair on Saturday, October 11th. Held from 8:00 AM – 11:00 AM at the DHR Bariatric and Metabolic Institute, the Fair will feature a Bike Safety Rodeo, flu shots at a reduced price, wellness information, and fun games and prizes for the whole family! The Super Safety Pediatric Fair is open to the public and free of charge. The first 100 participants will receive free bike safety helmets!
"In addition to providing excellent medical care, DHR strives to prevent injury through safety education and health promotion," states Dr. Raul Barreda, Jr., DHR Trauma Medical Director.  "We are so excited to partner with the Texas Medical Association to bring the 'Hard Hats for Little Heads' program to the Rio Grande Valley.
Now in its 20th year, the Texas Medical Association's "Hart Hats for Little Heads" program will give away 34,000 children's bicycle helmets this year. The program was founded in 1993 by Dr. Larry C. Driver of Houston, TX. The program was designed to encourage physicians to take an active role in protecting the health of young Texans by providing bike helmets and by educating children and their parents about how to wear the helmets properly. Since 1993, TMA physicians, TMA Alliance members, and medical students have hosted thousands of helmet giveaway events and given more than 175,000 children a new helmet.
Dr. Barreda continues, "As an avid cyclist and the father of two young children, I know a proper fitting helmet will minimize injuries in an accident.  This program gives DHR the opportunity to provide and fit free helmets for the children of the Valley."
Studies show that each month, three out of four children in the U.S. ride a bicycle and only 15-25% of those children wear a helmet. On average, 250 children in the United States under the age of 14 die each year because of a bicycle crash. Another 300,000 children are treated in emergency rooms for severe head injuries. According to the National Highway Traffic Safety Administration, helmet use is the single most effective way to reduce bicycle‐related fatalities and injuries. A properly worn bicycle helmet can reduce the risk of head injury by as much as 85 percent.
Doctors Hospital at Renaissance encourages children to wear helmet for all sports on wheels—biking, skateboarding, inline skating, and riding a scooter. Physicians and local law enforcement agents will be on hand at the Doctors Hospital at Renaissance Super Safety Pediatric Fair to properly fit children's helmets.
For more information about the Super Safety Pediatric Fair, please call Gabriel Luna a 956-362-6296 or via email at g.luna@dhr-rgv.com.
Hard Hats for Little Heads is made possible through a grant from TMA Foundation thanks to top donors — Blue Cross and Blue Shield of Texas, Prudential, and two anonymous foundations — and generous gifts from physicians and their families, and friends of medicine.