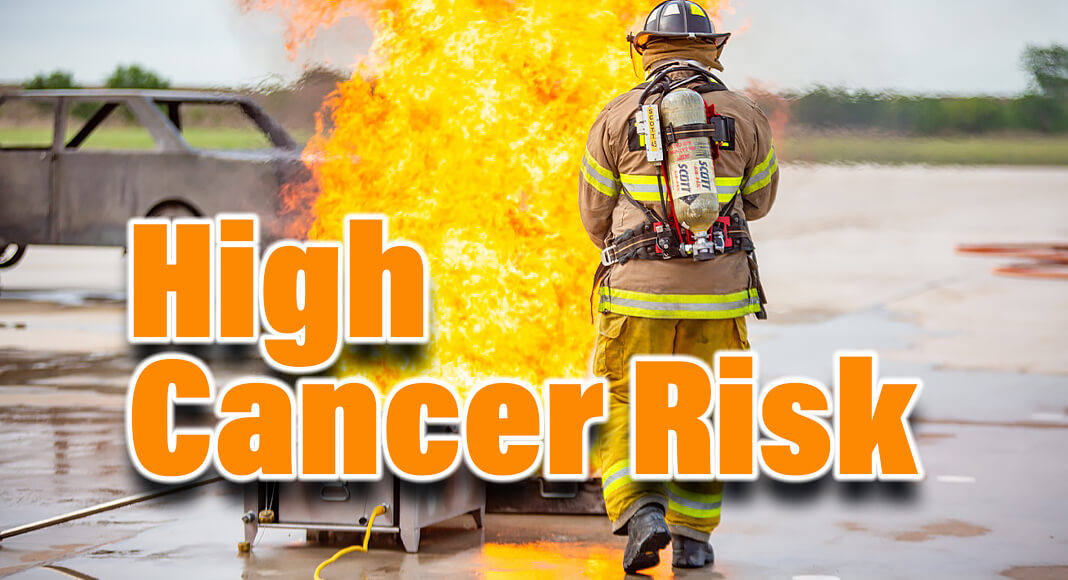 Mega Doctor News
By Selene Rodriguez
South Texas College recently collaborated with the Cancer Firefighter Support Network to educate and protect the next generation of firefighters as cancer continues to be the leading cause of death in the firefighting profession, accounting for more than 74% of line-of-duty deaths in 2022, according to the organization.
Members of the Pharr Fire Department and cadets from STC's 31st Fire Academy gathered at the Regional Center for Public Safety Excellence for the conference, "Taking Action Against Cancer in the Fire Service," where they had the opportunity to hear the testimony of Lieutenant Homer Salinas, retired firefighter and cancer survivor.
"Coming in the profession we are aware of the evident danger, but nobody talks about the damage to our body. Firefighters are constantly exposed to chemicals and toxic substances that don't only stay in our gear, but can be inhaled or absorbed through our skin and make their way into the bloodstream," Salinas explained. "Back when I started my career, there was a 'macho' mentality; the more soot you had on you, the better. Today we need to make a culture change and educate our future generations."
Having spent 19 years with the Mission Fire Department, Salinas witnessed many of his fellow coworkers struggle with different types of cancer before getting diagnosed himself with renal cell carcinoma in 2017. Today, he serves as a mentor and advocate on free health care aid and benefit eligibility within the fire service.
He explained that almost two-thirds of the firefighters battling fires today will be battling cancer tomorrow. Firefighters are two times more at risk for testicular cancer, 1.5 times more at risk for multiple myeloma and non-Hodgkin's lymphoma, 1.3 times more at risk for malignant melanoma, skin and brain cancer and 1.2 times more at risk for prostate and colon cancer.
"Of course, we will never be able to eliminate all the chemicals we're exposed to, but we can certainly minimize the damage," said Salinas. "I can't stress enough the importance of annual checkups and going straight to the doctor every time you feel unwell; early detection is key."
Other prevention methods discussed in the training were: always use protective gear, even in the smallest of fires; conduct constant and extensive decontamination of personal protective equipment; always utilize cleansing wipes to remove as much soot as possible from the body and avoid taking contaminated clothes and gear home.
"Because of what Mission FD went through, losing several of their members, Pharr Fire Department decided to bring in health experts annually to provide medical exams for our department," said Pharr FD Deputy Chief of Operations Carlos Arispe, who has been part of the fire service for 35 years. "It's true that the soot in our gear would be a badge of honor, a way to prove our merit, but today we need to take action, educate ourselves and prioritize our health to be able to keep helping our communities."
For Shannell Barbosa, one of the newest STC fire cadets, learning about this harsh reality is far from discouraging, but an eye-opening experience.
"Having all this information and support is something that I'm really grateful for, we all have families to go home to," she said. "It's definitely eye-opening to learn about the severity of cancer going into this field, it helps us be mindful of cleaning ourselves and creating preventative habits before we even start the job."
Salinas encouraged conference attendees to keep advocating, educating their peers and helping to build a strong and healthy community of first responders.
"I was blessed to survive, but I also lost many peers and had to watch their children grow up without them," he said. "I won't let their passing be in vain, that's why I'm dedicating my life to mentoring future firefighters and pushing for research and health care assistance. Let us take care of each other and be the change."
For more information on upcoming trainings and programs offered at STC's Regional Center for Public Safety Excellence, visit southtexascollege.edu/rcpse/ or call 956-872-4208.