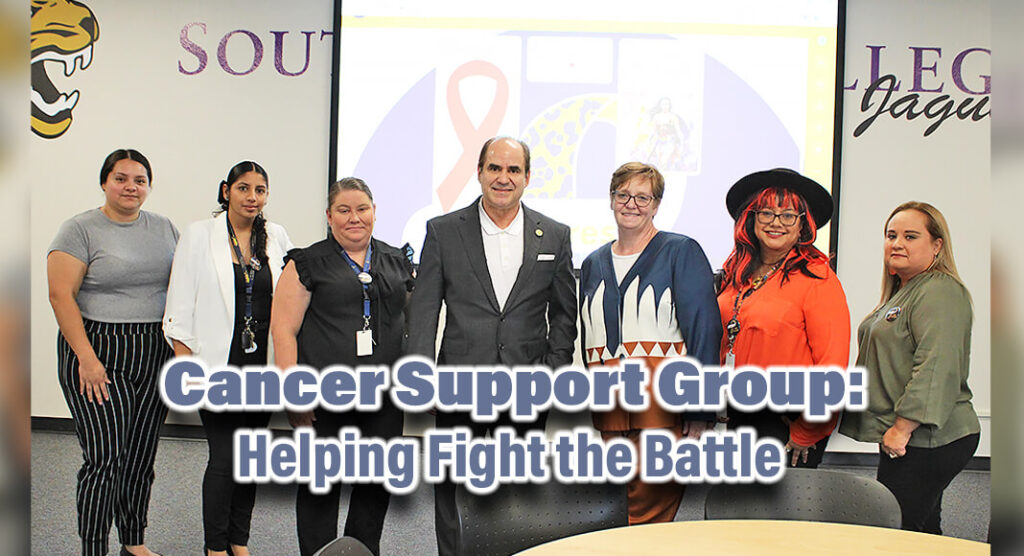 Mega Doctor News
By Joey Gomez
McALLEN, Texas – Holding its first meet and greet event recently for staff and students of families impacted by cancer, representatives from South Texas College's Starfish department say they are now looking for those willing to help expand monthly support meetings to the rest of the college's campuses.
Created through the vision of STC Starfish Administrator Shannon Perales, the first meeting held at the college's Pecan campus offered visitors a variety of activities including ribbon decorating and an electronic tribute wall meant to recognize a loved one affected by the disease as well as "de-stressing" efforts throughout the meeting.
"We have already had people from the community reach out and tell us they want to be a part of this, and we have been asked multiple times if we can take this show on the road, so to speak, so we look forward to offering this at other campuses," Perales said. "I'm looking for people who are interested in helping out, to help us bring this to the rest of our STC campuses."
Perales herself is battling the disease. She was diagnosed with cancer in 2022, when a pain in her side was found to be the result of a tumor that turned out to be stage 4 renal cell carcinoma, an aggressive form of kidney cancer that has since metastasized into her lung and lymph nodes.
For more than a year now, Perales says she has been making monthly trips to MD Anderson Cancer Center in Houston for treatment, which has been able to shrink her tumor in half. While fighting the disease and through the support of many at STC, Perales said was inspired to begin the monthly meetings as a way to build a sense of community for those impacted by the disease.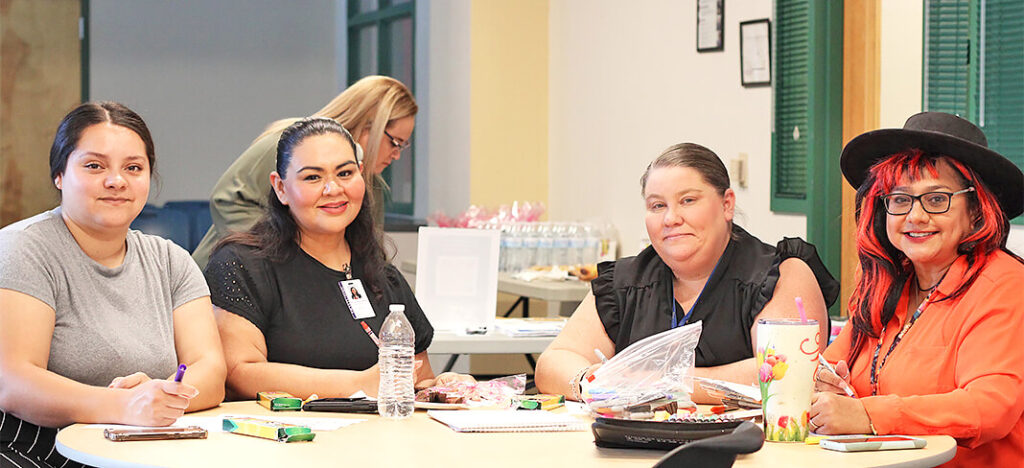 "The feedback from the STC family has been amazing and helped me just understand the magnitude of people here at STC who have dealt with cancer in their lives," Perales said. "Even people I have known for years and worked with; I never knew the struggles they have had going on. We all need to realize that we all have difficulties and I want to make sure we have a sense of community and a sense of giving here to be able to help everyone."
Celia Sanchez, administrative assistant for STC's Mathematics department, said she attended the meeting as a tribute to family who have been diagnosed and survived, as well as friends who were lost to the disease.
"For those fighting through cancer, it can be so hard. It affects the families just as much as the one diagnosed, and they often see their loved ones going through so much difficulty," Sanchez said. "I am here in support of my family members who have also been diagnosed with cancer and who thankfully survived, but we can never forget those who didn't. I have lost friends to the disease, and I can relate to those impacted. Just knowing and feeling what people like my friend went through, makes me want to offer my support however I can."
Norma Strawn, administrative assistant for STC's Math, Science, Information Technology and Bachelor programs division, said she lost a family member who was only 50 years old to thyroid cancer.
"She suffered so much. It was so difficult for our family, but they had a lot of support including spiritual help and prayer, and I remember how it brought all the family together including her siblings even though it was so difficult for everyone," Strawn said. "My cousin who just recently passed away really touched me because she was only 50 years old, which is still so young."
STC President Ricardo J. Solis, Ph.D., who also attended the initial meeting said he is proud to see how STC faculty, staff and students come together as a family to support those in need.
"There is so much more to providing a high-quality education than meets the eye. It's also about resources, lending a hand and offering support to not only our students, but also our faculty and staff," he said. "This support group is a great addition to the resources we offer. We're giving our STC community, our family, an outlet and safe space to ask for help. I can't wait to see this grow into our other campuses. I highly encourage others to take on this mission. It's going to make a difference."
Starfish will hold its next event for staff, students and faculty in November.