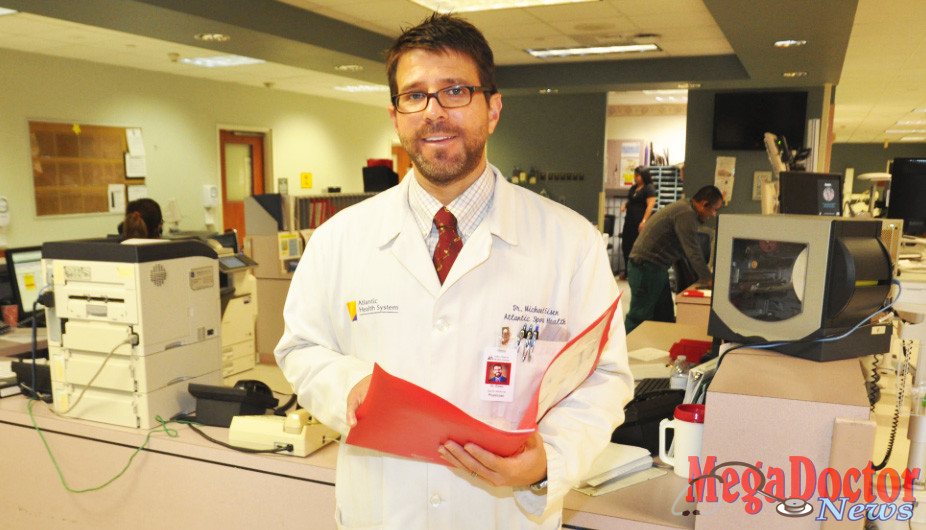 Mega Doctor News
HARLINGEN — Preparations are under way for the second annual SPI Marathon, scheduled for Saturday, November 12 in Port Isabel and on South Padre Island.
The event, for which Valley Baptist Health System will serve as both the medical sponsor and official hospital, will include a full and half marathon and will begin at 6:30 a.m. with the starting line located at the corner of Manautou and HWY 100 in Port Isabel. Shuttles for registered runners will run from South Padre Island to the starting line in Port Isabel from 4:30 a.m. – 5:45 a.m. This finish line for both races is Clayton's, located at 6900 Padre Blvd.
Dr. Michael Eisen, a local physician who specializes in sports medicine and who will serve as medical director of the marathon, said events like the SPI Marathon are key to the fitness community in the Rio Grande Valley and can be important motivational tools for those looking to lead healthier lives.
"The excitement at the starting line is amazing – these are people who have been getting up at 5 in the morning, or they go out and run at the end of the day after everything that's gone on. It's all about the commitment that these people have, and it can all be captured by gaining a medal at the finish line – it's a reward for all of the effort."
When it comes to living a healthier life, Eisen said that running a marathon isn't necessarily a requirement. Walking and running can help in the fight against diabetes and obesity, with the health benefits of exercise outweighing the potential risk of injuries from participating in athletic pursuits, he said. Eisen pointed to recent reports predicting that up to one-third of Americans may develop diabetes by the year 2050 as a prime reason for local residents to make a commitment to more exercise.
"If it was for something positive, anyone would love to have those odds, except in this case it's related to your health. That is the epidemic that is facing us in the future," Eisen said. "We live in this sedentary society where now the big decision is when I go to the fast food place, do I enter lane A or lane B when I get to the drive-thru? That's the struggle we've come to."
- Advertisement -

Eisen said that breaking the chains of a sedentary lifestyle often takes commitment and the desire to lead a healthier lifestyle through regular exercise and better nutrition habits. In terms of exercise, Eisen said walking, and eventually jogging and running can be excellent exercise methods for those looking to improve their overall level of fitness.
"If you're just starting, walk first before you run. You want to build up a base. Walking and later jogging are great because they are accessible and they don't require any special or additional equipment," he said. "But even so, you have to say, 'This is something I want to do for myself.' You have to commit and you can't expect long term results in the short term. I think many people become frustrated because they want to see everything in the here and now. It's that short term behavior that we can all fall into, but better health and lifestyle choices are commitments and there are no shortcuts."
Eisen said that when choosing an exercise regimen, the American College of Sports Medicine recommends that individuals engage in a moderate level of activity for at least 30 minutes five days a week. However, he said it can be important for individuals to start slow after being examined by their physician and build both the duration and intensity of their activities.
"You hear about 5Ks, marathons, triathlons and the like, but really people should not worry so much about the distance and instead go for a time threshold," he said. "Be comfortable for a certain period of time and start there. Instead of worrying about five miles, do 20 or 30 minutes and add more as your body becomes used to it."
As for the risks of taking up jogging, Eisen said that runners can be prone to injuries in the legs and feet — the most common being strains, sprains, and "over-use" types of injuries.
"The reason I'd suggest walking and jogging is they are relatively benign forms of exercise. When I see patients who have gotten injured, it's usually because of over-use or too much, too soon because the body is just not prepared. Again, it is important to start slow and if you want to become a seasoned runner, you have to build a base – there's no way around it," he said.
For more information on the health benefits and risks of running and other sports, consult your physician and visit www.ValleyBaptist.net. For more information on the upcoming marathon on South Padre Island, visit www.RunSPI.com.