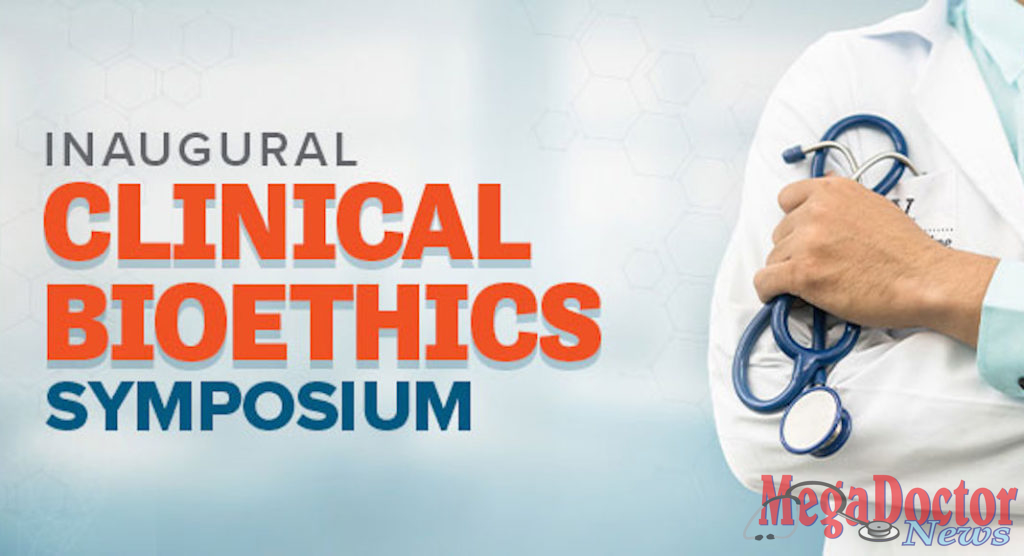 Mega Doctor NEWS
 WHAT: Inaugural Clinical Bioethics Symposium
WHEN: Saturday and Sunday, Jan. 25 – 26, 2020
RIO GRANDE VALLEY, TEXAS – DEC. 17, 2019 – The UTRGV School of Medicine's Institute of Bioethics and Social Justice is hosting the inaugural Clinical Bioethics Symposium, Jan. 25 and 26 on the Edinburg Campus.
The two-day conference will gather leaders in clinical and academic bioethics to explore ethical questions and concerns in healthcare.
Session topics will include ethical principles and values, ethical decision-making and clinical settings in which ethics discussions arise.
2020 Symposium Speakers include:
· Matthew Wynia, MD, University of Colorado-Denver.
· Trevor Bibler, PhD, Baylor College of Medicine.
· Paul Wolpe, PhD, Emory University.
· James Castillo, MD, Doctor's Hospital at Renaissance, McAllen.
· Deepu George, PhD, UTRGV School of Medicine.
· Claudio J. Kogan, MD, UTRGV School of Medicine.
· Rev. Steven Smith, PhD, Valley Baptist Medical Center.
· Alice Marcee, DVM, JD, UTRGV School of Medicine.
· Henry Weisman, MD, UTRGV School of Medicine.
The goals of the symposium are to equip participants with up-to-date information in clinical ethics relevant to their practice, and to provide approaches to ethical reasoning that clarify ethical problems.
The event also will focus on training participants to facilitate professional discussion of ethical challenges and decision making in healthcare, and will encourage professional networking for ongoing dialogue, support and collaboration.
The conference is intended for medical experts, ethics committees, healthcare professionals, administrators, and all levels of university students who are training for the medical field.
Attendees must preregister by Tuesday, Jan. 14, 2020; registration fee is $200.
To register, visit https://www.utrgv.edu/som/institute-of-bioethics-and-social-justice/symposium/index.htm.
For special accommodations or more information, contact Mallaly Aleman at (956) 296-1551 or Mallaly.Aleman@utrgv.edu.