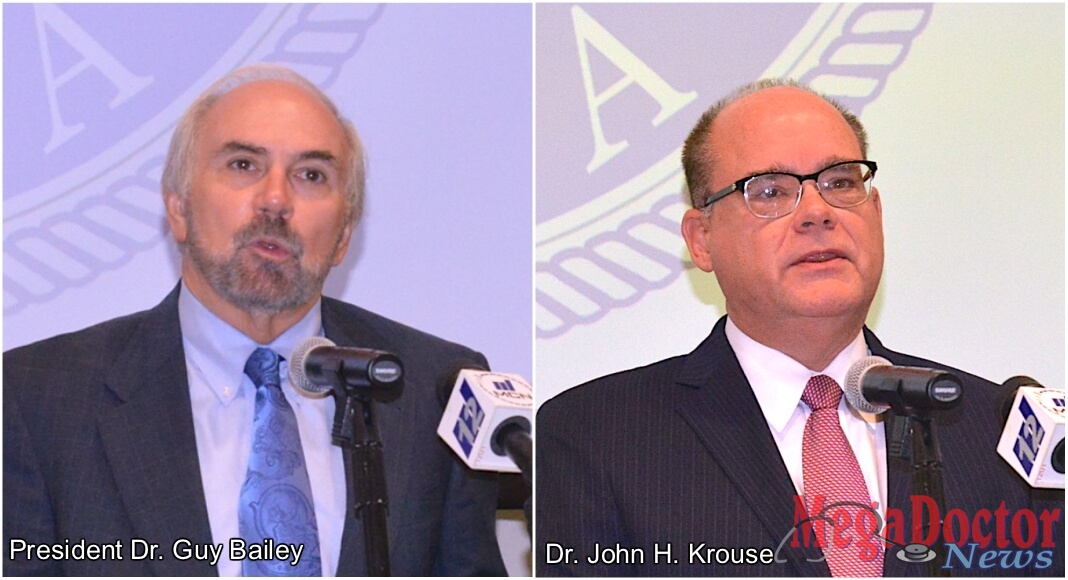 By Jennifer L. Berghom
Mega Doctor News
The University of Texas Rio Grande Valley School of Medicine has been awarded a three-year, $2 million grant from the Robert J. Kleberg, Jr. and Helen C. Kleberg Foundation to recruit and retain primary care physicians to serve as faculty at the School of Medicine and to practice medicine throughout the Valley.
With the grant, the School of Medicine plans to recruit 15 to 18 primary care physicians who are expected to see about 15,000 patients per year by 2021. The School of Medicine will recruit physicians who currently are in its sponsored medical residency programs, as well as work to attract primary care physicians from across the state of Texas.
"This generous award embodies the school's values of service to the community and dedication to improving the health of patients of the Rio Grande Valley," said Dr. John H. Krouse, dean of the UTRGV School of Medicine and vice president for Health Affairs at UTRGV.  "Through the Kleberg Foundation award, we will be able to improve access to primary care medical services across the Valley."
The grant will help the School of Medicine assist the physicians it recruits in paying a portion of their salaries, moving and relocation expenses, educational loans, and expenses for continuing medical education, and will encourage their retention though providing assistance to the physicians and their families in relocating to the Valley.
UTRGV President Guy Bailey, in a letter to the foundation, said the foundation's grant will have a direct impact by increasing the number of physicians practicing in the Valley who become clinical faculty at the School of Medicine.
"This immediate impact also lays the foundation for the School of Medicine to realize its full potential as the primary source and driver of increased access to improved healthcare across the Rio Grande Valley," Bailey wrote.
The UTRGV School of Medicine currently has 101 medical students enrolled in its first two classes. In addition, 139 residents are currently in nine hospital-based training programs throughout the Valley, with the number of residents expected to surpass 200 in 2019, according to UTRGV and School of Medicine officials.
"This gift comes at a very opportune time to help us build the capacity to serve our growing school," said Felipe C. Salinas, UTRGV director of Corporate and Foundation Relations.
The grant began Jan. 1, 2018, and lasts through June 30, 2021.