Order Phone number below of all the stores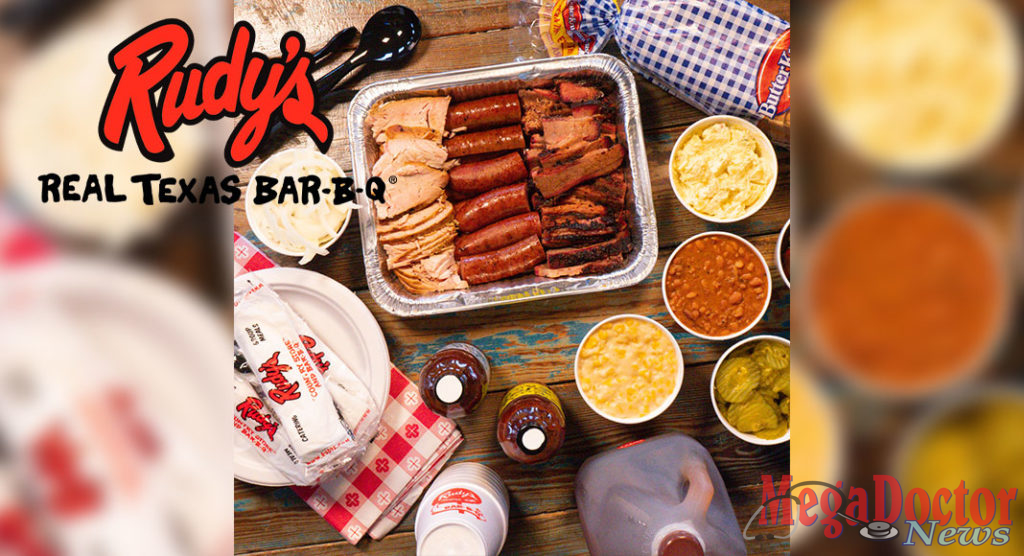 Mega Doctor NEWS
We encourage you to support local merchants. During these times of need, we can rise as a community and help each other out.
Rudy's "Country Store" and Bar-B-Q
209 West Nolana Pharr, Texas 78577 956-781-8888
rudysbbq.com/location/detail/pharr-tx
Our staff has always loved making people happy and that hasn't changed one bit. Call your local Rudy's today to place an order for pickup. Visit Rudys.com to find a location near you.
Our Family Meals are quick, easy, and perfect for families of 4 or more. Includes Two Meats, Two Sides and all the fixin's for $10 per person.
Give your local Rudy's a call or order online at Rudys.com on the Group Meal page and we'll get your order ready for pickup. Participating locations only.
---
If you are the owner or the manager of a restaurant, we would like to help you promote your curbside specials. FREE of charge. Just send us the information to info@tbbmega.com