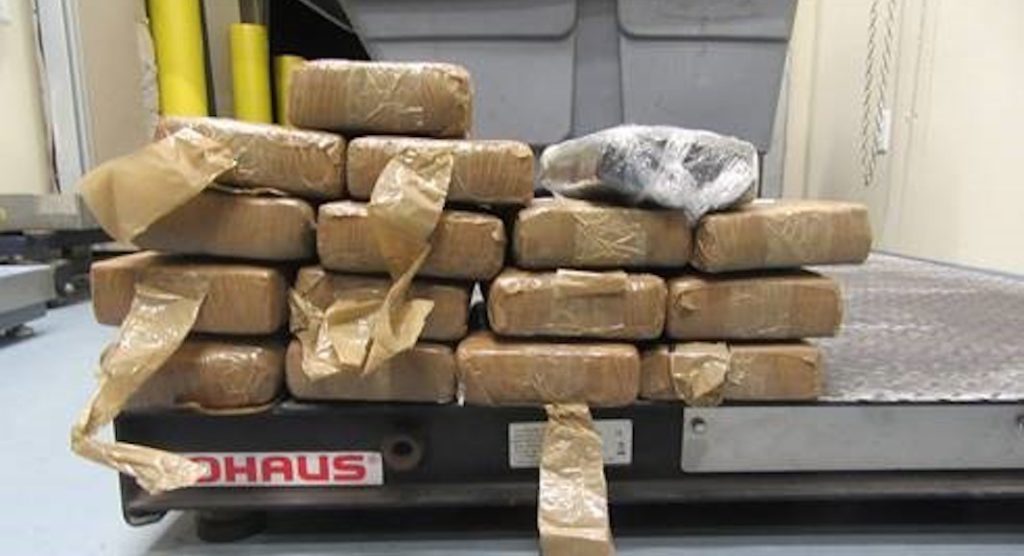 Mega Doctor NEWS
EDINBURG, Texas – U.S. Border Patrol agents seize over 130 pounds of cocaine from a semi-trailer attempting to pass through the Falfurrias Immigration checkpoint.
---
---
Last night, agents assigned to the Falfurrias Border Patrol station who were working at the checkpoint referred a semi-trailer to secondary inspection after a service K-9 alerted on the tractor. During the secondary inspection, agents discovered numerous bundles of cocaine. The narcotics weighed over 130 pounds and has an estimated worth of over $4,170,800.00. The driver was arrested and the semi-trailer was seized.
Border Patrol referred the case for federal prosecution.
The public is encouraged to take a stand against crime in their communities and report suspicious activity at 800-863-9382.