Cracker Barrel's 'There's Comfort in Giving' campaign will donate meals to pay it forward to healthcare workers on the frontlines.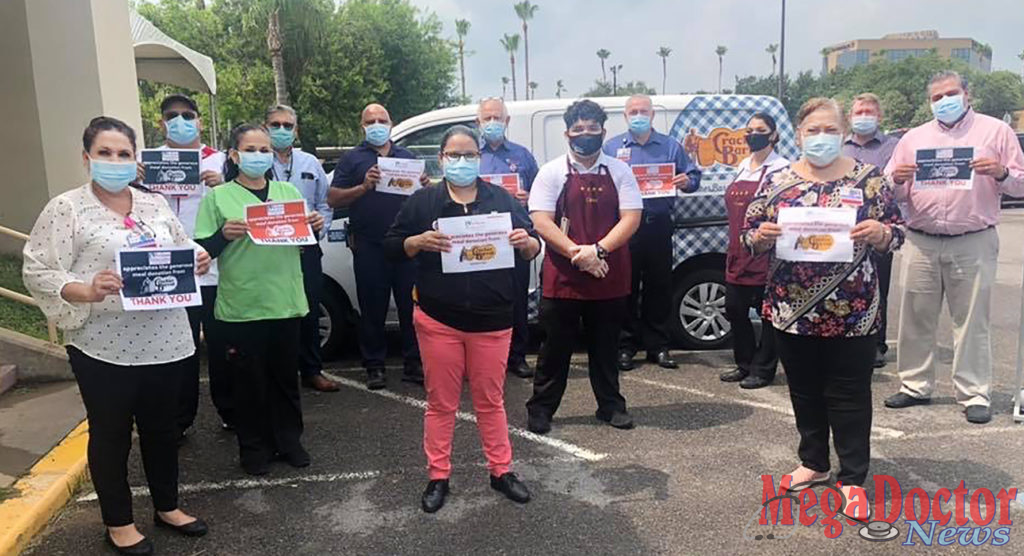 Mega Doctor NEWS
McAllen, TX – HCA-affiliated hospitals receive over 2,500 meals during May 2020. Rio Grande Regional Hospital healthcare workers received a total of 400 meals over the course of four days. Cracker Barrel Old Country Store donated meals and is paying it forward to healthcare workers through their 'There's Comfort in Giving' program in partnership with Sony Music Nashville.
Over the next few weeks, Cracker Barrel will donate over 12,000 meals from its gift card campaign to HCA-affiliated healthcare workers at select hospitals. Donations will go to HCA-affiliated hospitals including those in Dallas, Houston, Tampa, Orlando, Nashville, and McAllen. 
These meals will be provided to the hospital's "unspoken heroes" – the Food and Nutrition Services, Environmental Services and Plant Operations colleagues.  "It is truly an honor to serve our community during this unprecedented time and we are incredibly grateful for the donations and support," said Sara Bozorg, Assistant Administrator at Rio Grande Regional Hospital. "We have so many dedicated individuals who provide high-quality care at the bedside and the unspoken heroes at Rio Grande Regional Hospital play a vital role in delivering exceptional patient care."