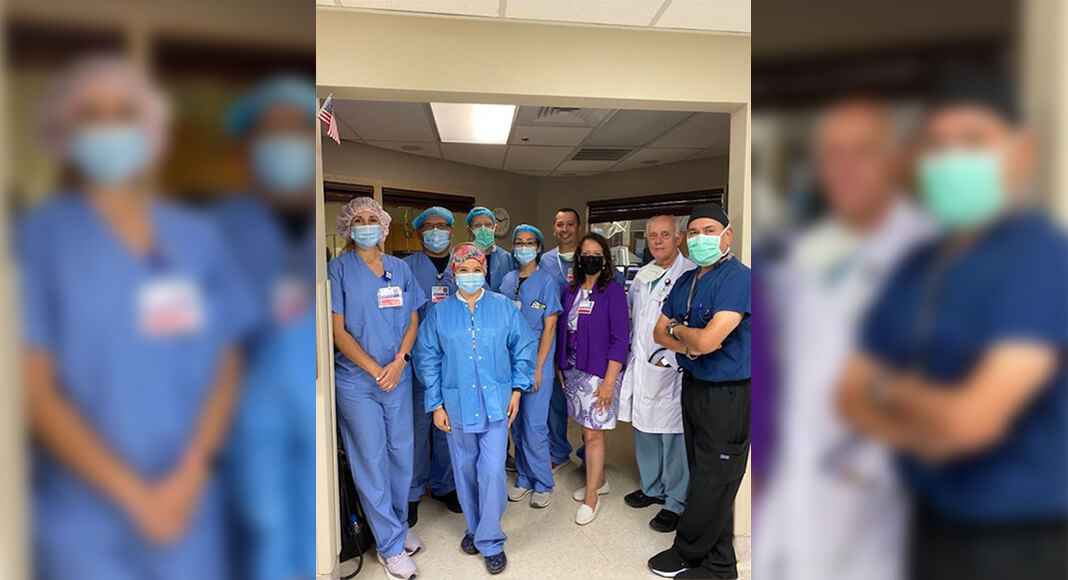 Mega Doctor News
- Advertisement -

McAllen, TX (July 23, 2021) Rio Grande Regional Hospital is excited to announce that Dr. Norman Ramirez, Interventional Cardiologist and Medical Director of Structural Heart/Advanced Heart Failure Services along with the hospital's cardiology clinical teams, performed the first Left Atrial Appendage Closure (LAAC) WATCHMAN procedure at the hospital. 
The LAAC procedure is a proven alternative to long-term warfarin therapy for stroke risk reduction in patients with non-valvular atrial fibrillation (Afib). The WATCHMAN FLX device closes off an area of the heart called the left atrial appendage (LAA) to keep harmful blood clots that can form in the LAA from entering the blood stream and potentially causing a stroke. By closing off the LAA, the risk of stroke may be reduced and, over time, patients may be able to stop taking their blood thinner medication.
Dr. Norman Ramirez, has extensive experience in performing structural heart procedures to include LAAC implantations. To date, Dr. Ramirez has successfully implanted over 35 Watchman devices.
"I'd like to thank Rio Grande Regional Hospital leadership and clinical teams for supporting the development of structural heart program and expansion of the cardiovascular service line, which is very much needed in the Rio Grande Valley," said Dr. Norman Ramirez.
This minimally invasive procedure made available to our community affirms Rio Grande Regional Hospital mission statement, "Above all else, we are committed to the care and improvement of human life." 
About Rio Grande Regional Hospital
Rio Grande Regional Hospital, an HCA Healthcare-affiliated hospital, is a 320-bed, full-service acute care medical facility serving the residents of the Rio Grande Valley. With more than 500 physicians representing over 35 specialties, Rio Grande Regional Hospital, along with Children's Medical Center at Rio Grande Regional Hospital, offer wide a range of comprehensive services including adult and pediatric intensive care, an accredited Chest Pain Center, Primary Stroke Center, a Level III Trauma Center, neuroscience unit, minimally invasive surgery and robotics and an accredited surgical weight loss program. The hospital also features several satellite locations including an outpatient surgery center, three women's clinics, three outpatient laboratories and three freestanding emergency departments. For more information, visit RioHealth.com.