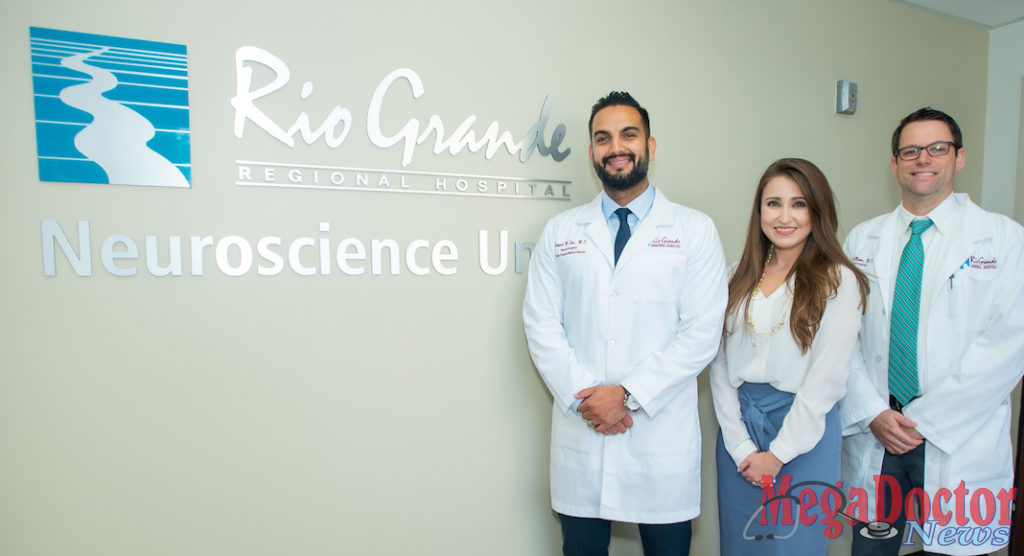 Mega Doctor NEWS
HCA-affiliated Rio Grande Regional Hospital, having just earned the highest level of recognition in stroke care from the American Heart Association, opened a new neurology unit. The new unit is dedicated exclusively to treating patients of stroke, seizures, and other neurological disorders.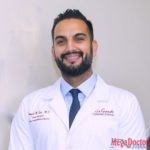 "The opening of the hospital's neurology unit is a major step toward ensuring favorable post-stroke outcomes," says Dr. Hamzah Saei, M.D. He is a Vascular Neurologist, Neuro Hospitalist, and Stroke Program Medical Director at Rio Grande Regional Hospital.
"Patients will receive the care and attention of dedicated neurologists and trained nurses," he adds. "Our goal is to expedite the treatment process and the workup for discharge as early as clinically possible."
As Rio Grande Regional Hospital brings a new level of neurological care to Hidalgo County, it also is being hailed for a new stroke response program. The new program is dramatically reducing the time it takes doctors to administer life-saving medication to stroke victims, a critical advancement given seven million brain cells die every minute a stroke is not treated.
The hospital's new Stroke Code Activation program brings medical teams together to diagnose stroke and ultimately administer the clot-dissolving tissue plasminogen activator, or tPA. The tPA is administered in under 15 minutes in most cases and under seven minutes in others – well below the national average of 72 minutes.
Administered intravenously, tPA improves blood flow to the part of the brain impacted by ischemic stroke, the most common type. "When it comes to stroke care, every minute counts," adds Dr. Saei.
In 2019, the hospital earned the American Heart Association/American Stroke Association's Get With The Guidelines® Target: Stroke GOLD PLUS with Honor Roll Elite Plus Quality Achievement Award. The award recognizes the facility's commitment to ensuring stroke patients receive the most appropriate treatment according to nationally recognized, research-based guidelines based on the latest scientific evidence.
Rio Grande Regional Hospital also received the association's StrokeSM Elite Plus award for meeting quality measures to reduce the time between the patient's arrival at the hospital and treatment with tPA. It is only drug approved by the U.S. Food and Drug Administration to treat ischemic stroke.
According to the American Heart Association/American Stroke Association, stroke is the fifth most common cause of death, and a leading cause of adult disability in the United States. On average, someone in the U.S. suffers a stroke every 40 seconds, and nearly 795,000 people suffer a new or recurrent stroke each year.