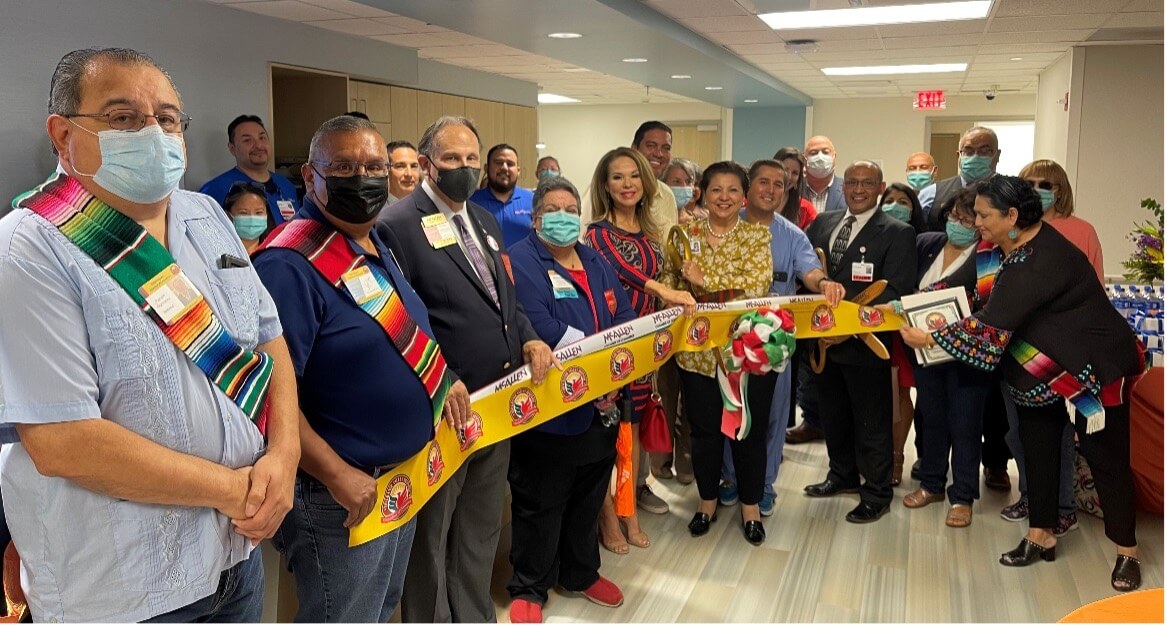 - Advertisement -

Mega Doctor News
McALLEN, Texas – Rio Grande Regional Hospital recently held a ribbon-cutting ceremony to celebrate the opening of its newly built Inpatient Rehabilitation Center. The modern and advanced Inpatient Rehabilitation Center provides comprehensive services to aid patients in the recovery process following an acute hospitalization.
The hospital-based program provides a combination of medical, nursing, and therapy care designed specifically for patients after surgery, injury, trauma, or a stroke. Patient care is provided by a dedicated team of healthcare professionals who work together to provide the patients with the skills, motivation, and clinical expertise required to help them regain their quality of life and ability to care for themselves.
The new, 15-bed Inpatient Rehabilitation Center is equipped with every service a patient needs, including; a gym and exercise area, as well as a training kitchen and bathroom, extensive training for both the patient and their caregivers, and 24/7 access to nursing and physician care, imaging, dialysis, and emergency care.
"At Rio Grande Regional Hospital our focus is to exceed the patient's rehabilitation goals so they can advance to a smooth transition to their home and into the community," said Cris Rivera, Chief Executive Officer at Rio Grande Regional Hospital. "You can trust that your care is at the center of everything we do because, above all else, we are committed to the care and improvement of human life."
To learn more about the new Inpatient Rehabilitation program, visit RioHealth.com.