Order Phone number below of all the stores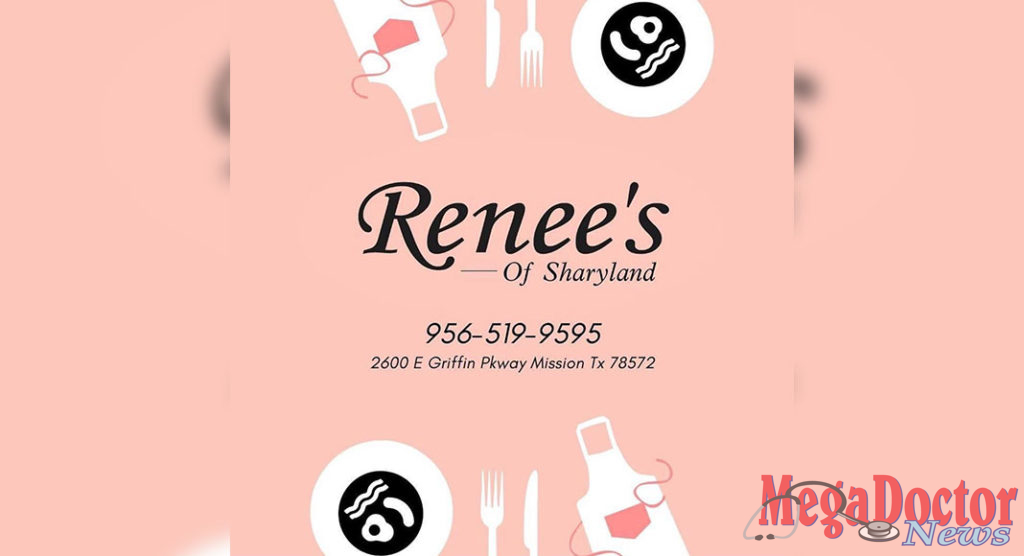 Mega Doctor NEWS
We encourage you to support local merchants. During these times of need, we can rise as a community and help each other out.
Renee's of Sharyland
2600 E Griffin Parkway Mission, Texas 78572 ☎️ 956-519-9595
We are available for to-go orders, we take it outside to your car for your safety. Thank you for choosing and supporting Renee's of Sharyland and La Monarca restaurants 956-519-9595.
At Renee's of Sharyland and La Monarca, we are committed to our customers in every way possible.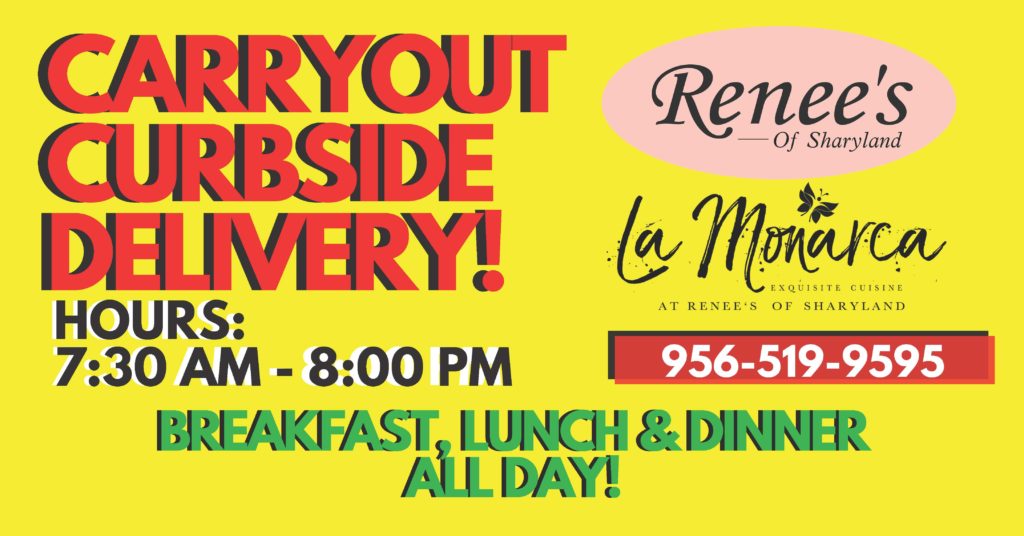 We will be fully operational soon and we are so grateful for your patience.
Hours of operations: Breakfast, Lunch and Dinner: 7:30 AM to 8:00 PM
---
If you are the owner or the manager of a restaurant, we would like to help you promote your curbside specials. FREE of charge. Just send us the information to info@tbbmega.com