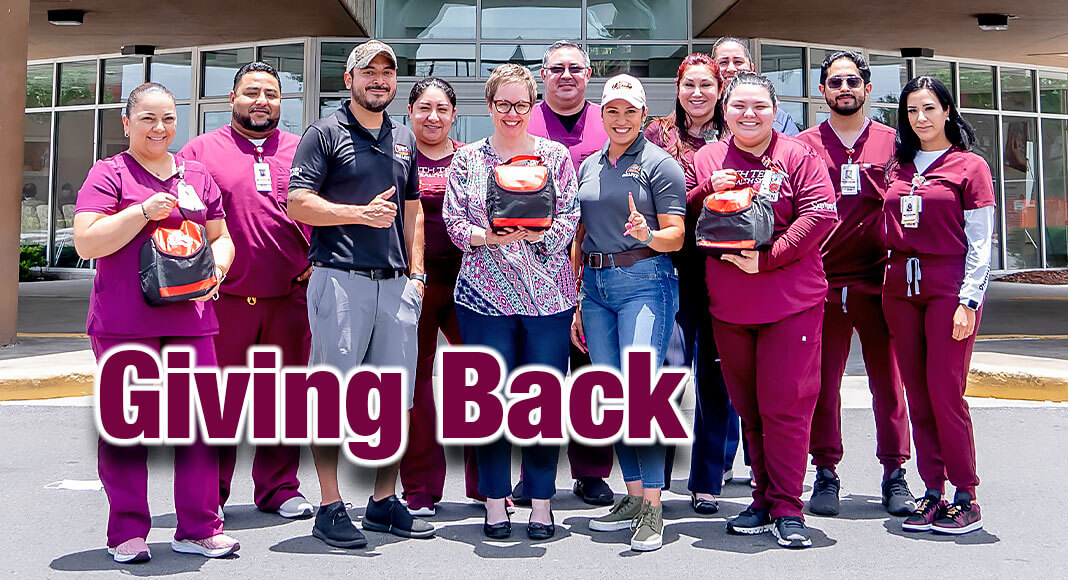 - Advertisement -

Mega Doctor News
"Chicken, chicken, what'cha pickin'?" It's a popular jingle from Raising Cane's. Today, the local franchise of the Louisiana-based fast-food chain recognized South Texas Health System McAllen's nursing staff – healthcare heroes who have bravely served the community during the ongoing pandemic – with hundreds of gift cards. Local franchise leaders of the chain, known for its chicken fingers, wanted to specifically recognize and honor the nurses in the community for their work on the front lines of COVID-19 for the last 26 months.
"The last couple of years have been the hardest for everyone around the world, but most of us haven't had to deal with coronavirus like our healthcare heroes, especially nurses. They had to treat patients with and without COVID-19 day in and day out while trying to avoid contracting it. Despite any fears they had about the disease, they didn't let that affect their admirable work," said Isaac Vela, the local general manager for Raising Cane's." It's just nice to be able to recognize them and give them a small token of appreciation. Raising Cane's is about more than just chicken fingers, we're invested in the community, and want to give back. And the nursing staff at STHS McAllen definitely deserves some love!"
In all, Raising Cane's donated 700 gift cards for a free lemonade to the nursing staff at STHS McAllen, which served as South Texas Health System's main hospital for COVID-positive patients during the pandemic.
Last year, Raising Cane's donated more than 40,000 chicken fingers to healthcare workers across the nation.