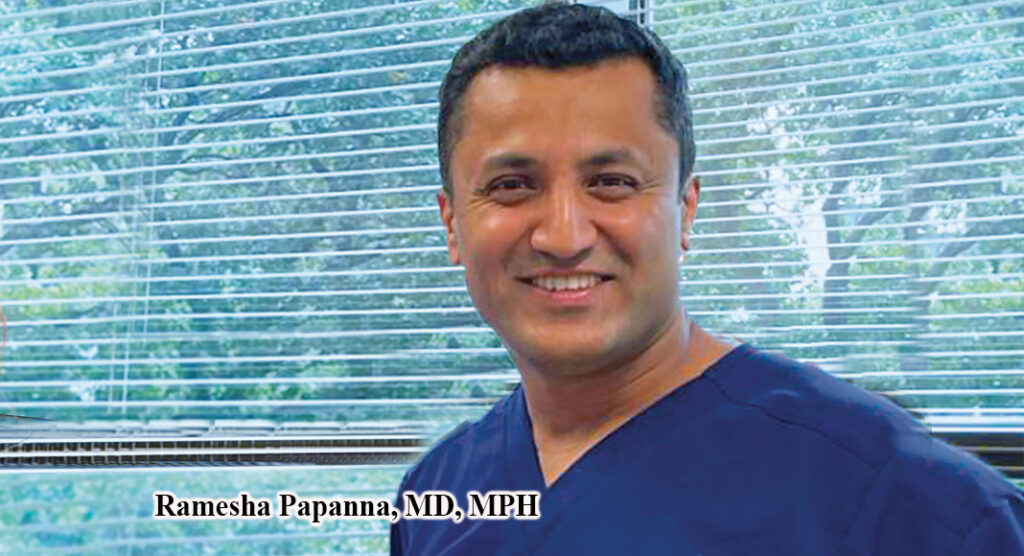 Mega Doctor News
- Advertisement -

Anne Briggs had not expected to conceive a baby in 2020 as she had gone thru a decade without her menstrual cycle. The following year in March 2021 an IVG transfer failed; in August of 2021 she was pregnant naturally. At her 20-week ultrasound she was informed by doctors in Taiwan that there was abnormal fluid buildup around the baby's lungs which threatened the baby's life.
After contacting Dr. Ramesha Papanna, MD, MPH, a maternal-fetal medicine physician with McGovern Medical School at UTHealth Houston, she received news that they might be able to save the baby. Read the rest of this amazing story inside.
McAllen native Dr. Henry Herrera returns to DHR Health as part of the DHR Health Gastroenterology Institute.
Herrera is board-certified in internal medicine and gastroenterology and specializes in the diagnosis and management of abdominal pain, heartburn, peptic ulcer disease, diarrhea and constipation, inflammatory bowel disease and gastrointestinal bleeding.
He also has specialized training in advanced endoscopy, including endoscopic ultrasound (EUS) and endoscopic retrograde cholangiopancreatography (ERCP). Learn more about Dr. Herrera inside.
On another note, Valley Baptist Medical Center-Brownsville and Valley Baptist-Harlingen were recently recognized by the American Heart Association for their commitment to ensuring stroke patients receive the most appropriate treatment according to nationally recognized, research-based guidelines, ultimately leading to more lives saved and reduced disability.
Valley Baptist-Brownsville earned the AHA's "Gold Plus Get With The Guidelines – Stroke" quality achievement award, while Valley Baptist-Harlingen was recognized by the AHA with the "Gold Plus With Target: Stroke Honor Roll Elite Plus Get With The Guidelines – Stroke" quality achievement award. Read the rest of the story inside.
- Advertisement -

Congratulations! In the four-county region that makes up the Rio Grande Valley, poverty rates hover at around 30 percent, according to the U.S. Census. And, obesity, diabetes and other chronic health conditions are prevalent in the predominantly Hispanic region, thanks in part to the lack of access to healthcare and medical insurance coverage for low-income families throughout the medically underserved region. The challenging circumstances make the Valley a distinctive place for medical residents to complete their studies.
"I decided to stay in the Valley because I feel connected to the community. There's a great need here," says Maria de Jesus Garcia, whose experience inspired her to continue her work in the Valley as an adult specialist physician with South Texas Health System, "I want to help provide quality primary care to this population."
On Friday, June 24, Garcia and five of her fellow residents at the McAllen Family Medicine Residency Clinic were honored at a special graduation ceremony at the St. Michael Event Gallery in Edinburg. South Texas Health System McAllen in partnership with the University of Texas Rio Grande Valley School of Medicine honored the six newly board-certified graduates and welcomed them into the medical field.
More good news – For Jose Victor Delgado, a Rio Grande Valley native and Second Lieutenant in the U.S. Air Force, the Fourth of July has special meaning this year as he and 117 UTRGV School of Medicine students received their white coats on Saturday.
Delgado, an incoming first-year medical student, took part in the annual White Coat Ceremony signifying his entrance into the medical profession. Read the rest of the story inside.
Enjoy!