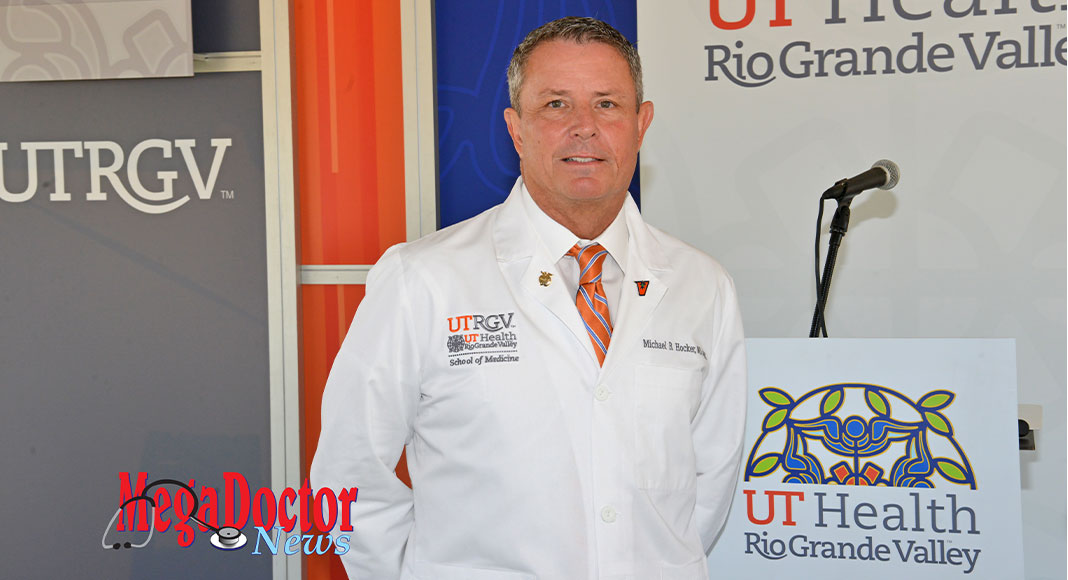 - Advertisement -

Mega Doctor News
It was a historic moment for all of us who were present during the groundbreaking ceremony of the cancer surgery center. It will be part of the Phase 1 development of UTRGV's McAllen Academic Medical Campus.
As UTRGV President Guy Bailey said, "this is the culmination of an idea, a plan, a dream that was presented to the Texas legislature in 1947." He said that many generations continued to push the project.
In 2013, our senator for the state of Texas, Juan "Chuy" Hinojosa, presented the importance of this center for care for cancer patients. Much was said about the fact that most patients had to leave the Valley in search of medical attention. Patients traveled to San Antonio or Houston, among other cities seeking medical attention. But that will end soon with the construction of the three-story facility, which will include access to underserved specialties and clinical services in medical, radiation, and surgical oncology, and additional opportunities to expand the cancer research already being conducted at UTRGV at its School of Medicine. Read more in this issue.
More news, there is an ALERT! issued by DEA and that Warns of Brightly Colored Fentanyl used to target young Americans. Please be very alert and protect your children. Find more information in this issue.
I recommend this article for you to read. In Toronto Canada they are using Artificial Intelligence to detect Alzheimer's Disease through eye tests. RetiSpec and Toronto Memory Program are one of twelve select recipients of the Inaugural Global Davos Alzheimer's Collaborative Grant Program for Healthcare System Preparedness. This is fascinating.
Another great article is the Bionic Pancreas that improves Type 1 Diabetes Management. This is a device known as a bionic pancreas, which uses next-generation technology to automatically deliver insulin. It was more effective at maintaining blood glucose (sugar) levels within normal range than standard-of-care management among people with type 1 diabetes. Read more in this issue.
And the recognition goes to Dr. Sarojini Bose, M.D. The proud physician, founder, and owner of Ashley Pediatrics Day and Night Clinic was named the 2022 Outstanding Community Partner by The Office of the Governor.
- Advertisement -

Dr. Sarojini Bose's daughter, Dr. Ashley Bose, M.D., family medicine doctor at Ashley Pediatrics, accepted the award on behalf of the clinic at the Governor's Small Business Series event on Thursday, Oct. 6, 2022. Read more inside.
Arthritis is on the Rise: Take Action! News directly from CDC. An estimated 59 million people in the United States have arthritis, a rise of more than 4 million since 2013–2015. Arthritis is a leading cause of disability in the United States, and the number of adults with activity limitations because of arthritis is projected to increase 46% by 2040 (from 23.7 million during 2013–2015, to 34.6 million). More in this issue.
The most recent – and largest – group of the Physician Assistant Career Track (PACT) Early Assurance Program for high school students is now enrolled at UTRGV.
The Physician Assistant Career Track (PACT) Early Assurance Program at UTRGV recently accepted eight new high school students, the largest number to be accepted into the program. PACT is geared toward South Texas high school students interested in pursuing a future career as a physician assistant. PACT, in the university's Department of Physician Assistant Studies, College of Health Professions, allows high school students to enter the Early Assurance Program, which provides a seamless transition into the master's program.
The program is designed to help South Texas high school students interested in a future career as a physician assistant by providing career pathways through the program. For more information read the article inside.
There are more interesting articles inside, enjoy!