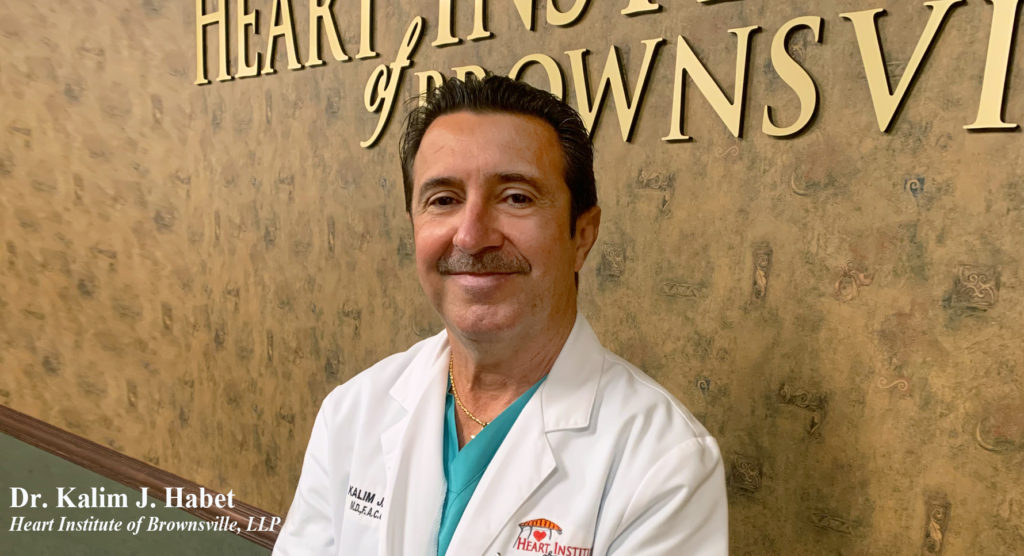 Mega Doctor NEWS
It's been more than two decades since Dr. Kalim J. Habet was recruited to come to work in South Texas. He had a good vibe of the area because he was familiar with South Padre Island.
Dr. Habet is a Cardiovascular Disease and Critical Care medical doctor, a specialty badly needed in the region. Today, he says that he has lived more years in in Brownsville than anywhere else. He enjoys his work and loves the people of the area. "They are very appreciative, even for the smallest service that I have provided, they always remember."
In this issue, get to know about Dr. Habet. He is co-founder of Heart Institute of Brownsville, LLP, and provides important healthcare services to that community and beyond.
The Silent Spread 
In July, after weeks of steady but relatively slow increases in COVID-19 infection rates in Santa Barbara County, the number of cases per day began a steep climb, setting records with alarming frequency. By month's end, the cumulative number of new cases had almost doubled. Read article inside.
This is a delicate matter: COVID-19 has left many victims of domestic violence facing difficulties feeding their children and accessing services for safe housing, transportation and childcare once they leave shelters. This is according to a Rutgers study published in the journal Violence Against Women. The author wrote that many survivors exiting domestic violence shelters are reporting difficulties in accessing resources within the community. Survivors in this study voiced concerns regarding access to food and transportation and securing safe housing, employment and affordable childcare. More in this issue.
In Corpus Christi, the Harbor Bridge was lit up in gold from Sept. 13-19, in observation of September as National Childhood Cancer Awareness Month. Driscoll Children's Hospital's Cancer & Blood Disorders Center is the sponsor of the event.
This is just incredible: U.S. analysts monitoring global biothreats began tracking an unidentified viral pneumonia spreading in China through technology developed at the U.S. Department of Energy's Pacific Northwest National Laboratory. About a month later, the rest of the world would know that disease as COVID-19.
Some of the earliest insights came courtesy of a team of U.S. analysts who constantly monitor open-source text for information about active and potential biological, chemical and radiation threats to humans, animals and the environment. This information helps them track all aspects of an ongoing event like COVID-19 from inception to its impact on the world. Read the entire article here.
As you already know, the Senate failed to pass a pared-down coronavirus relief package. The U.S. Department of Labor reported more than 857,000 workers filed new unemployment claims in the past week.
Russell Weaver, an economic geographer with Cornell University's School of Industrial and Labor Relations (ILR) Buffalo Co-Lab says an increase in job losses are likely if appropriate actions are not taken to stimulate the economy.
Weaver says: "State and local governments are facing huge revenue shortfalls that will necessitate budget cuts. Those cuts could result in additional public sector job losses at a time of elevated demand for public sector services. Similarly, new weekly unemployment insurance (UI) claims are ticking up again, as are cases of COVID-19 both nationally and across New York State. More in this issue.
Enjoy!