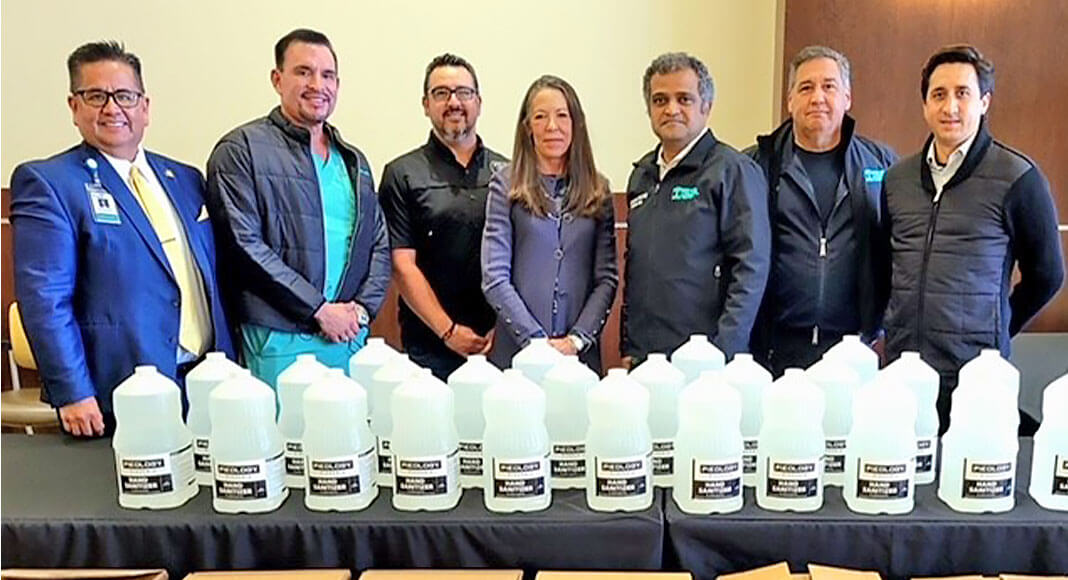 Mega Doctor News
- Advertisement -

Edinburg, Texas – A local pizzeria has made a large donation to DHR Health in the form of hand sanitizer! Pieology representatives hauled in 100 gallons of hand sanitizer to be used at DHR Health hospitals and clinics.
Agustin Guzman and Juan Garza of Pieology said they receive so much support from their communities and businesses, including DHR Health employees who love their pizza, and wanted to give back in a way that offers the hospital system some additional resources to help keep staff and patients protected from the spread of COVID-19 or any other viruses.
"Whenever we have an opportunity, we (Pieology) step up," said Guzman.
"It's a small gesture to contribute back to DHR Health," said Garza.
Hospital administration was on hand to receive the donation and thank Pieology for their generous gift.
"Whether it is health care or restaurant ownership, we know the importance of cleanliness and sanitation in order to keep our clients/patients safe, and also protect those who are serving them," said Dr. Manish Singh, CEO, DHR Health.
The hand sanitizer will be distributed across DHR Health facilities.