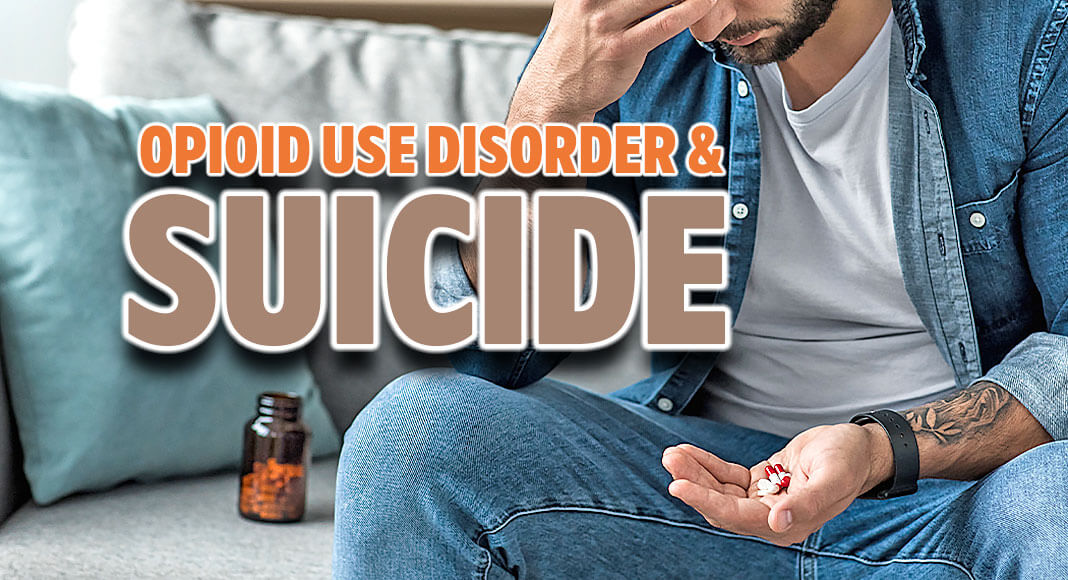 Mega Doctor News
- Advertisement -

By Philadelphia College of Osteopathic Medicine
Newswise — More than 37% of adults receiving office-based treatment for opioid use disorder (OUD) reported experiencing suicidal thoughts over their lifetime, and 27% reported attempting suicide, rates that are "notably higher" than the general population (15.6% and 5%, respectively), according to a Philadelphia College of Osteopathic Medicine study that also identifies predictors for suicidality in people with OUD. The findings may better identify at-risk patients and inform mental health prevention and treatment efforts.
"The elevated rates of lifetime suicidality found in individuals in recovery from opioid use disorder suggest the need for regular screening for suicidal thoughts in this patient group," said lead author Michelle R. Lent, PhD, an associate professor of Clinical Psychology at PCOM. "These findings also underscore the importance of multifaceted addiction treatment approaches that address mental health issues and other psychosocial concerns, in addition to substance misuse."
The study, published this month in Addiction Science & Clinical Practice, examines the prevalence of, and factors associated with, suicidality in adults with OUD who initiated office-based treatment for the medication buprenorphine, which is associated with improvements in suicide risk, due in part to its "potential to minimize pain-induced aversive moods" and its "ability to foster engagement in medical care," according to the study.
While medications such as buprenorphine are "effective and lifesaving," mental health issues associated with OUD can take people away from their recovery goals, Lent said, emphasizing that OUD intervention "has to be more than medication."
In the study, 244 adults completed semi-structured interviews about their mental health experiences. All were enrolled in clinical trials for OUD treatment at Federally Qualified Health Centers in Pennsylvania or New Jersey that are affiliated with the Greater Philadelphia Opioid Use Disorder Research Group.
Lifetime depression, anxiety, physical or sexual abuse, having a chronic pain-related condition (such as arthritis or migraine), lifetime use of more than one drug, being on parole or probation, and years of education correlated with suicidality. Respondents of Hispanic or Latinx ethnicity reported elevated rates of suicidal ideation and attempts. Lent said a topic of future inquiry for addiction researchers could be more exploration of why people of Hispanic or Latinx ethnicity may be at greater risk than the general population.
- Advertisement -

"Given the very high prevalence of lifetime suicidality in our sample, regular screening and monitoring for suicidality may be warranted" in people starting medication-based treatment for OUD "given the challenges in multiple life domains that can accompany both OUD and recovery," the authors wrote, concluding that office-based OUD clinics "would benefit from integrated behavioral health services that can improve clinical response to the mental health needs of patients."
This research was supported by funding from the Patient-Centered Outcomes Research Institute (lead institution, Philadelphia College of Osteopathic Medicine) and the Pennsylvania Department of Health (lead institution, Public Health Management Corporation) for two ongoing clinical trials from which this study was conducted.