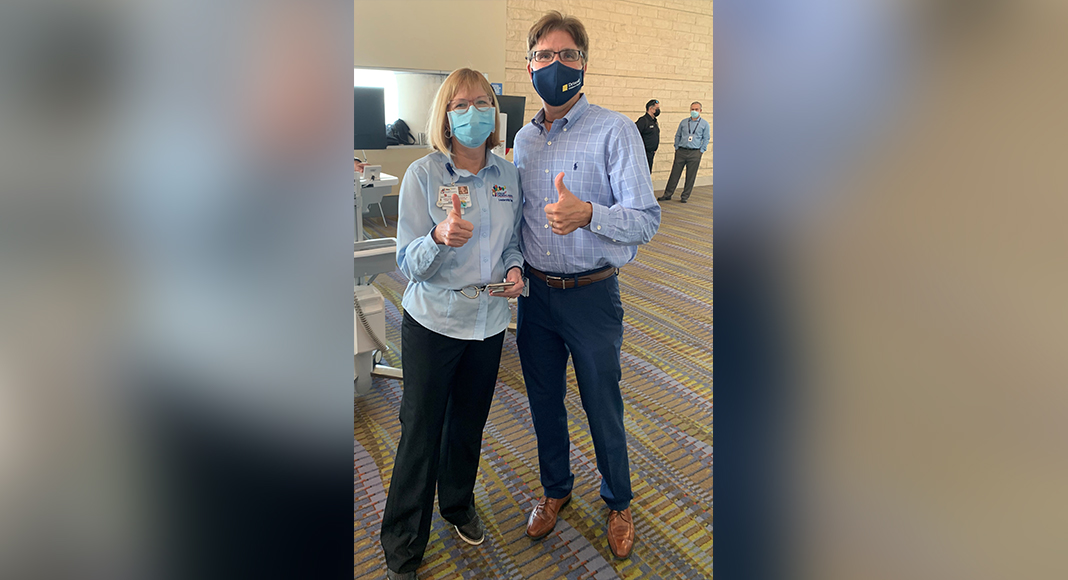 Mega Doctor News
CORPUS CHRISTI – One thousand and fifty people 65 and older were vaccinated Thursday as the City of Corpus Christi and Driscoll Children's Hospital COVID-19 Vaccination Site opened for operation at the American Bank Center.
Like a well-oiled machine, Driscoll and American Bank Center staff were positioned inside and outside the building to assist those who were registered to receive their first dose of the Pfizer vaccine.
"It's been a busy morning. We've gotten a lot of people through quickly," said Mary Dale Peterson, MD, Executive Vice President and Chief Operating Officer (COO) of Driscoll Health System.
Dr. Peterson praised the teamwork involved in planning the event.
"This is a great opportunity to work with the city, county and American Bank Center," she said.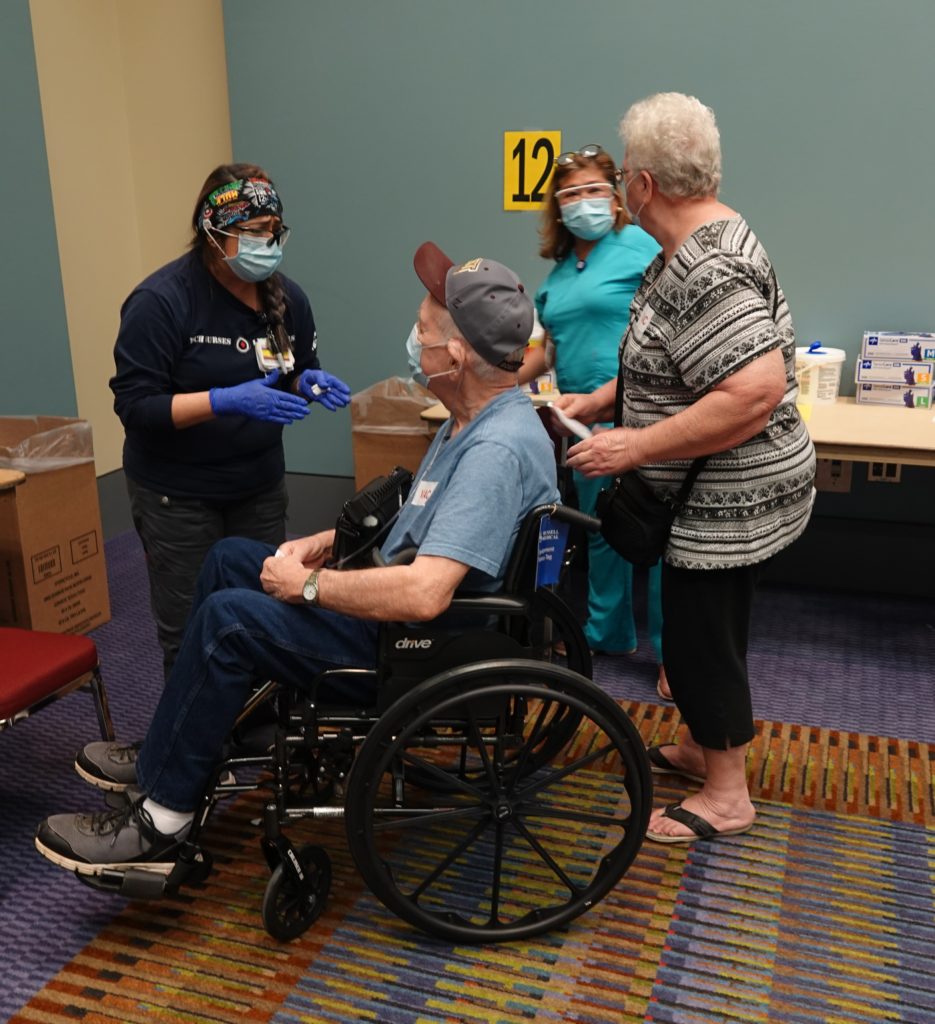 The Vaccine Site was officially announced Tuesday at a press conference at City Hall. It was there that Dr. Peterson announced the process in which residents 65 and older could sign up for the vaccine.
There is no charge for getting the vaccine and there is no early preregistration for the vaccine. However, a person must have a scheduled appointment to get the vaccine. Do not arrive more than 30 minutes before your scheduled appointment.
The days and hours the City of Corpus Christi and Driscoll Children's Hospital COVID-19 Vaccination Site will be open will be determined based on the day the shipment is received and the number of vaccines received. Once it arrives, we will update the website and open registration.
People are asked to please check the website regularly at www.driscollchildrens.org/covid19vaccine to see if the vaccine is available. If so, make an appointment on the website. Once the vaccine has been received, a person also can make an appointment by calling 1-844-977-1477 Monday-Friday, 8 a.m.-5 p.m. Please call the same number if you need to cancel an appointment.
The quickest way to sign up is online. You may experience hold times using the Call Center.
Jaime Fergie, MD, the Director of Infectious Diseases at Driscoll Children's Hospital, was pleased with the turnout Thursday.
"I am delighted to see that Driscoll Children's Hospital can help the community," he said. "Today, we are vaccinating the grandparents of our patients."
Dr. Fergie reiterated the importance of everyone eventually receiving the COVID-19 vaccine in order to end the pandemic.
"These vaccines have been studied extensively. They are extremely safe and effective. We eventually will have the ability to protect the whole family."