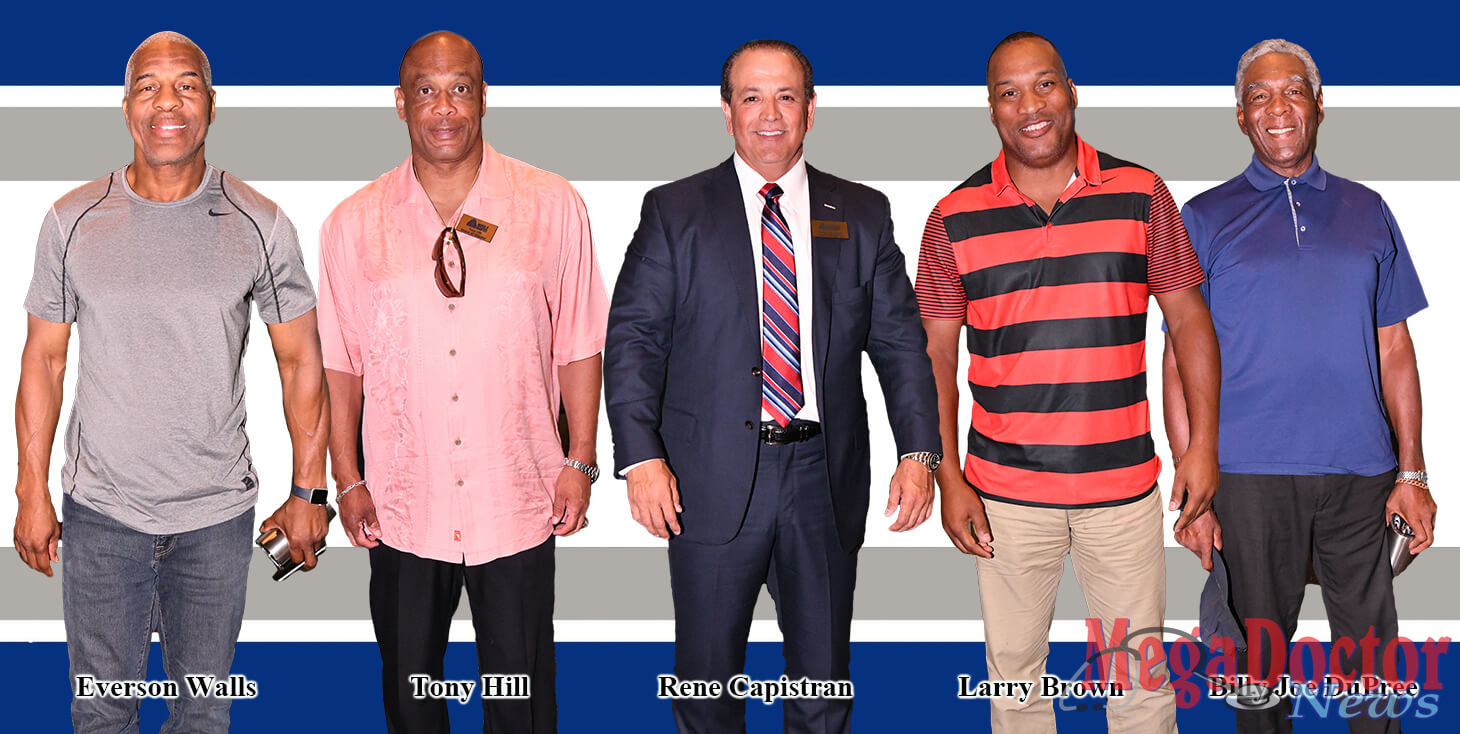 This is one of a kind charity that gives back one hundred percent!
Texas Border Business
By Roberto Hugo Gonzalez
On Friday, June 15, 2018, Noble Charities celebrated their first annual Charity Gala. This took place at the Knapp Medical Banquet Center in Weslaco. The event featured four Dallas Cowboy Legends.
This was a unique experience for all attendees, events like this rarely happen in the Rio Grande Valley.
Nicole Hickl acted as the MC for the event, she is the evening anchor for KGBT TV4, the local CBS affiliate.
She introduced Rene Capistran chairman of Noble Charities Foundation, "Good evening ladies and gentlemen. What An honor and humbling experience to be here with you tonight." Rene told the audience, "It's amazing to see how many of you care because everyone here in this room tonight is making a difference in our community by providing an opportunity for our students to gain higher education, to gain opportunities."
He also quoted Gandhi, this is something that Noble Charities takes that to heart. "The best way to find yourself is to lose yourself in the service of others", Mahatma Gandhi.  He continued, "We give back because it teaches us to find compassion within ourselves and to stay attached to the values that link us to the common good. As I mentioned earlier everybody here tonight is part of that."
Immediately after, Leroy Anthony Hill, Jr. took over the podium. He is a former American football wide receiver of the National Football League, who played ten seasons for the Dallas Cowboys. He also played collegiately at Stanford University.
- Advertisement -

Hill was accompanied by three other football legends, Everson Walls, Larry Brown and Billy Joe DuPree.
"It's an honor without a question and also a pleasure to be here in Weslaco." Hill said, "This is a special moment. I mean the bottom line is that in terms of being here at Noble our mission is to inspire hope and to improve lives."
He said that he chooses to give back to the community because the bottom line is that it's all about the education is about ethics. "It's about the commitment to giving back to the community about making a difference in someone's life."
Hill continued to say that every one of us has an opportunity to make a difference in someone's life. And anytime we have a chance to visit with somebody that's an opportunity.
Linda Guerrero Deicla, a board member with Noble Charities Foundation, said, "Thank you to everyone for tonight. It's been a fantastic experience, and I hope you've enjoyed your evening." She continued, "Rene quoted Gandhi, but all of these wouldn't be possible without Rene's vision.
Rene was presented with a plaque by Christine Blouch, and she said, "Rene, we'd like to present you something for having the courage to step up, following your dream, to inspire hope, improve lives and strengthen the community." Rene received a plaque, in other occasions he has been selected to be recognized, but he has declined. This time it was a surprise from the board.  "This is on behalf of the board of directors and myself, thank you," Blouch finalized.