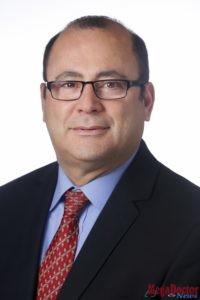 Joseph Nespral is Longest-Serving OPO Clinical Director in Texas
- Advertisement -

Mega Doctors News –
San Antonio, TX — Texas Organ Sharing Alliance (TOSA), an organization providing organ donation services for families in Central and South Texas, has announced that Joseph Nespral, MD, CPTC, has been named the agency's new Chief Executive Officer.
TOSA's Board of Directors announced the selection recently to the organization's staff. He replaces Patrick Giordano who served as CEO for nearly 20 years.
Nespral, who most recently served as TOSA's interim CEO, is one of TOSA's longest-tenured employees, hired in 1997. He is the longest-serving Clinical Director/Chief Operating Officer for an Organ Procurement Organization (OPO) in the State of Texas.
Before coming to TOSA, Nespral worked at OPOs across the country, including New York Organ Donor Network, LifeLink of Georgia and LifeLink of Puerto Rico. He has a degree in medicine from Central East University in the Dominican Republic and is a Board Certified Procurement Transplant Coordinator.
"I've had the privilege of working with our exceptional staff at TOSA, our generous donor families who provide a second chance to others and our transplant centers that work diligently to save their patients" said Nespral. "Now I look forward to leading our TOSA family as we continue to persevere in our mission to save more lives."
Headquartered in San Antonio, TOSA facilitates organ donation services for families and thoughtful individuals who sought to become registered organ donors with the state's official registry, Donate Life Texas. TOSA has been in San Antonio since 1975, servicing 56 counties with regional offices in Austin and the Rio Grande Valley. MDN