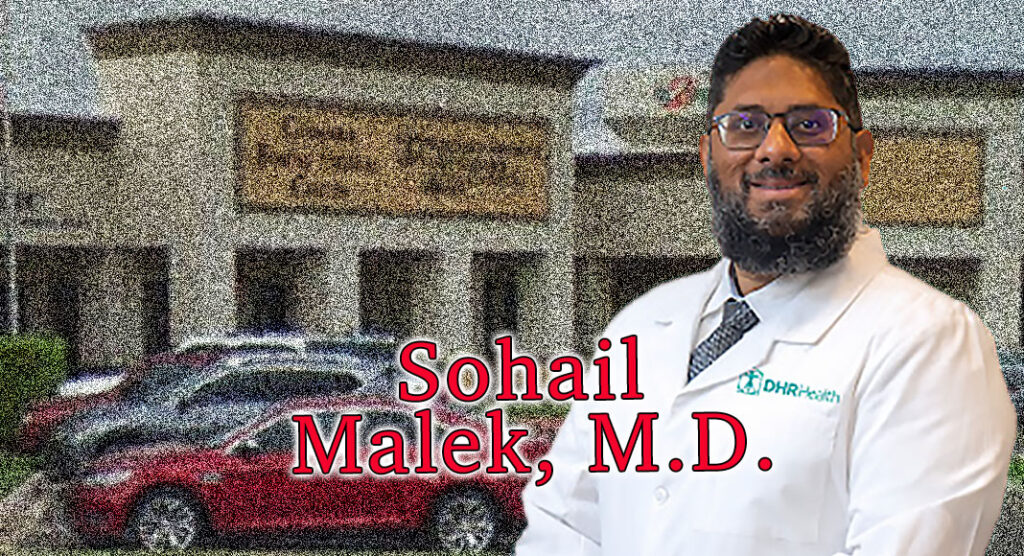 Mega Doctor News
- Advertisement -

Edinburg, TX – DHR Health is proud to announce that Sohail Malek, M.D., will join their exceptional team of neurology specialists at the DHR Health Neurology Institute.
Dr. Malek is board certified in Neurology with a special qualification in Pediatric Neurology since 2014. He brings life-saving experience with recognizing and treating the diseases affecting the brains and nerves of our youngest population. He will also be establishing a multi-disciplinary sports concussion clinic utilizing cutting edge research and technology.
He received his Doctor of Medicine from Albany Medical College and has served at that institution as Assistant Professor of Pediatric Neurology and Director of Pediatric Neuromuscular Care. He is a graduate of Cornell University and trained as a Pediatric Resident and Child Neurology Fellow at Tufts Medical Center in Boston, MA.
Dr. Malek has performed community service in New England, upstate New York and Haiti as a representative of the Islamic Medical association of North America, and hopes to continue helping the most vulnerable children in the Rio Grande Valley.
"The mind of a developing child is a precious thing for any family. I have dedicated my life to research ways to help his patients and the community reach their full potential," said Malek.
For more information on the services provided at DHR Health Neurology Institute or to schedule an appointment with Dr. Sohail Malek, please call (956) 362-8300 or visit our website at www.dhrhealth.com.
About DHR Health Neurology Institute…
- Advertisement -

The DHR Health Neurology Institute is dedicated to providing excellence in neurologic care to all of our patients, both adult and pediatric. Our multidisciplinary team is nationally recognized for providing expert care for evaluating and treating even the most complex and challenging brain and nervous system disorders – with and without surgery. As the first Joint Commission Certified Comprehensive Stroke Center in the region and Level I Comprehensive Stroke Center, we are the leading neuroscience group in the Rio Grande Valley and the premiere center for minimally invasive neurosurgery and neuroendoscopy.