DHR Health Clinics welcomes Dr. Gloria Simms to the Neurology Institute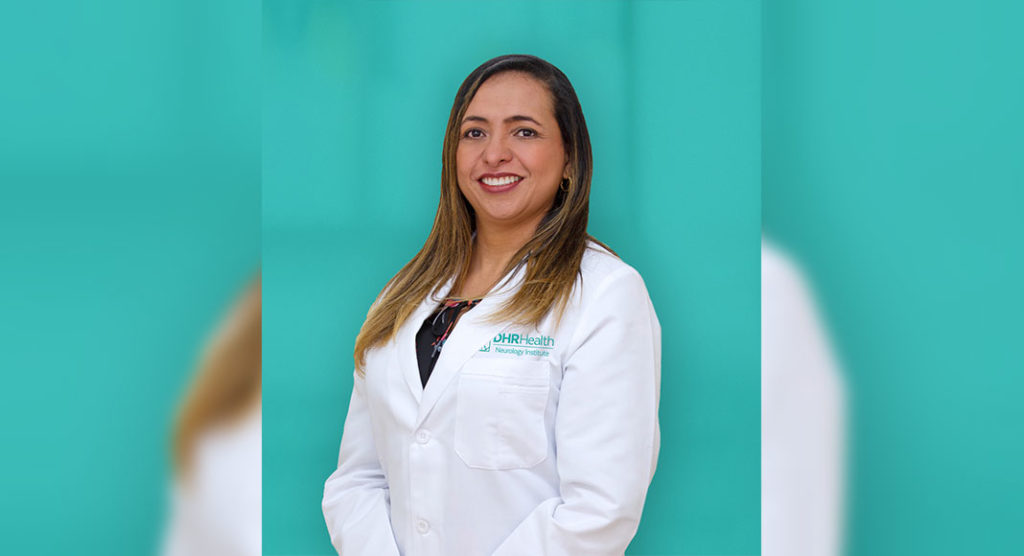 Mega Doctor News
- Advertisement -

Edinburg, TX — DHR Health Clinics is pleased to announce that Gloria Simms, M.D., has joined the DHR Health Neurology Institute. She is board certified by the American Board of Psychiatry and Neurology with a sub-specialty board certification in headache medicine by the United Council for Neurologic Sub-specialties.
As the only certified headache medicine physician in the region, Dr. Simms brings with her extensive expertise.  She will be seeing patients at the DHR Health Neurology Institute, located at 5405 N. McColl Road McAllen, Texas, where she will be offering specialized care for adult patients suffering from different types of headaches.  Her focus is to help patients identify and properly diagnose the type of headache to establish an effective treatment plan to optimize the quality of life.  She will also evaluate and treat patients with other neurologic conditions such as stroke, epilepsy, neuromuscular movement disorders and other neurological conditions.   
Dr. Simms earned her medical degree from the Universidad del Valle, located in Cali, Colombia. She completed her neurology residency at Pontificia Universidad Javeriana in Bogota, Colombia, before relocating to Birmingham, Alabama. She attended the University of Alabama at Birmingham where she was a fellow observer in vascular critical care in neurology and decided to pursue a neuroimaging fellowship at Alabama Neurological Institute. Dr. Simms then moved to Mobile, Alabama, where she attended the University of South Alabama to complete an internship in internal medicine and a residency in neurology. In addition to her education and medical career, she is also involved in professional societies such as the American Academy of Neurology, American Headache Society and American Society of Neuroimaging.
For more information about the services offered at the DHR Health Neurology Institute or to schedule an appointment, please call (956) 362-8500 or visit our DHR Health website, www.dhrhealth.com.