Annual list recognizes excellence in clinical outcomes, operational efficiency, patient experience and financial health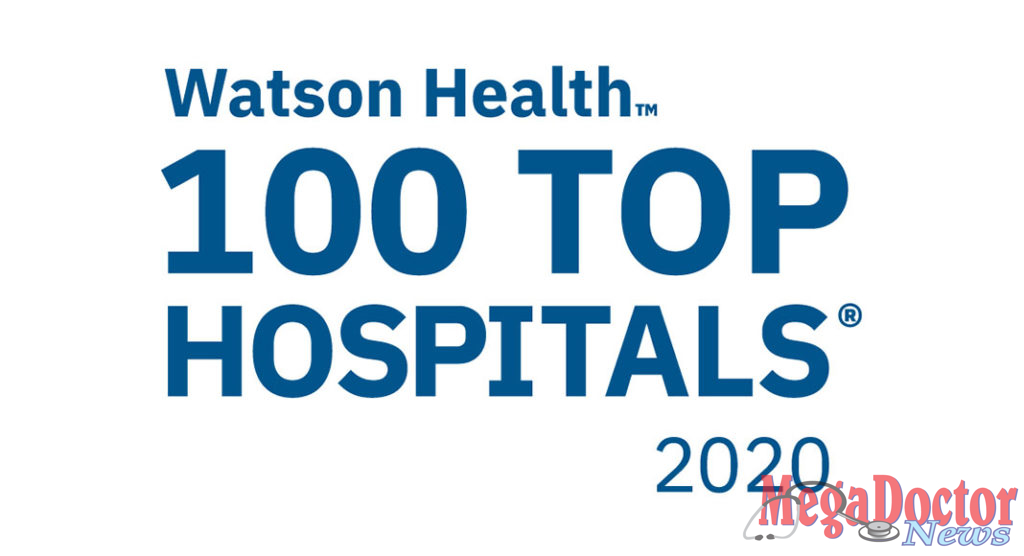 Mega Doctor News
- Advertisement -

Mission, Texas – Mission Regional Medical Center has been named to the Fortune/IBM Watson Health 100 Top Hospitals list. This is the first time Mission Regional Medical Center has been recognized with this honor as one of the top-performing hospitals in the U.S. The annual list was published today by Fortune.
IBM Watson Health® has identified the top hospitals from a rigorous evaluation of 3,134 short-term, acute care, non-federal hospitals in the U.S. The annual list recognizes excellence in clinical outcomes, operational efficiency, patient experience, and financial health. IBM Watson Health established the list to help identify best practices that may help other healthcare organizations achieve consistent, balanced, and sustainable high performance. 
"Being recognized as one of the top 100 hospitals in the nation is a testament to the level of commitment by the physicians and all of our caregiving staff members.  Mission Regional Medical Center has an unapparelled culture of teamwork and compassion. Combining the power of the culture along with state of the art clinical excellence is what will continually drive positive patient experiences and outcomes"  said Mr. Kane Dawson, CEO Mission Regional Medical Center. "We are extremely proud of this achievement," he added. "Mission Regional is committed to the pursuit of patient-centered excellence in all that we do."
Mission Regional Medical Center has been attending to the health care needs of the community for more than 60 years. Founded by the City of Mission, Mission Municipal Hospital, as it was named then, opened its doors to patients in 1954.
Over the years, the hospital has grown both in size and scope of service. Originally comprised of 35-beds and a staff of about 50, today Mission Regional Medical Center has a staff of about 1000 and 297-beds. To reflect its increasing size and service, Mission Hospital was renamed Mission Regional Medical Center in 2004.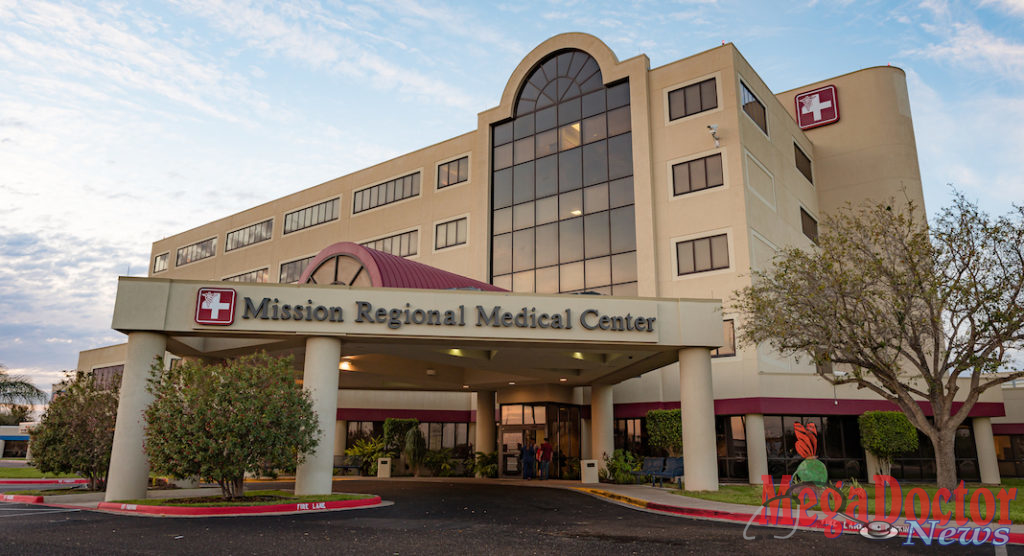 Since then, Mission Regional Medical Center, a non-profit community hospital, has been providing personalized health care not only to the residents of Mission, but also to the communities in neighboring counties and our neighbors to the south-Mexico. That growth has included state of the art medical equipment, an expanded range of services, and a diverse medical staff.
An award-winning, state-of-the-art healthcare facility, Mission Regional Medical Center, continues to focus on the needs of the community and patients, and that is what drives the Board of Directors, physicians, employees, volunteers, and auxiliary members to provide exceptional performance and quality care and to become the hospital of the first choice for healing in Mission and surrounding communities.
- Advertisement -

Our compassionate health-care professionals provide advanced, cost-effective care, and are dedicated to one single purpose – returning you to the best possible health.
More than 300 physicians representing different specialties hold staff privileges at Mission Regional Medical Center. They are supported by allied health professionals who utilize the most current technologies and on-going education in treatment, while never losing sight of the importance and dignity of each individual patient. Our hospital provides care for people of all ages. It has been recognized for excellence in maternity care and orthopedics (total joint replacement). Its many services include state-of-the-art imaging, lithotripsy, women's health, NICU, gastroenterology, laparoscopic surgery, general surgery, cardiopulmonary, emergency department, laboratory, rehabilitation, and a comprehensive wound healing center.
This recognition demonstrates Mission Regional Medical Center's ongoing commitment to prioritizing patient-centered care, particularly during this very disruptive and challenging time. According to IBM Watson Health, as compared to similar hospitals, the hospitals included on the Fortune/IBM Watson Health 100 Top Hospitals list had better results on key clinical and operational performance indicators. These include survival rates, patient complications, healthcare-associated infections, 30-day mortality, and 30-day hospital-wide readmission rates, length of stay, throughput in emergency rooms, inpatient expenses, profitability, and ratings from patients. 
"Hospitals, health systems, and the dedicated clinicians and staff who work at these organizations have emerged as true heroes of the COVID-19 pandemic and we are grateful to be able to recognize these extraordinary leaders at this time," said Kyu Rhee, M.D., M.P.P., Vice President and Chief Health Officer, IBM Watson Health. "From small community hospitals to major teaching hospitals, organizations on this list demonstrate a relentless commitment to high value, patient-centered care, and innovation. It is clear that the COVID-19 crisis will be a catalyst for reinvention, and we believe these top-performing hospitals are positioned to emerge stronger and smarter out of this crisis."
For more information, visit http://www.100tophospitals.com/.
Mission Regional Medical Center is a not-for-profit, acute care hospital, and a member of the Prime Healthcare F, a 501(c)(3) public charity. We are five-star rated for maternity care and nationally ranked in the top ten percent for joint replacement. We also offer a full range of medical and surgical services including our 24/7 ER. Mission Regional Medical Center offers convenience and easy access to high-quality care close to home.