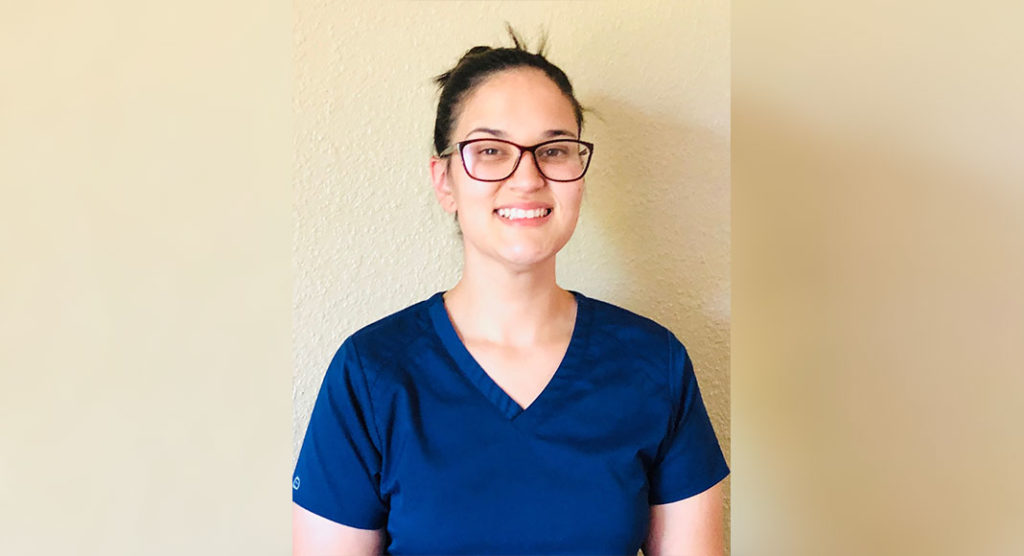 Mega Doctor NEWS
BROWNSVILLE, Texas – Nadia Gonzalez was already juggling school full-time, part-time work and being a single mother, but when COVID-19 hit, things became more interesting.
The 30-year-old is a Medical Laboratory Technology program student at Texas Southmost College. She expects to graduate with an associate degree in May 2021.
"When I made the decision to return to college, never did I, or anyone, think that a pandemic would throw a wrench into our year," said the Brownsville native. "I had a routine down. My son and I had finally found our balance and now we've had to adapt all over again."
Gonzalez worked as a certified medical assistant for several years before deciding to return to school.
"I love what I do and the medical field," she said. "But I couldn't help feeling like it wasn't enough to build a life for me and my son. I want something better, something more."
Not long after starting the program, classes became remote, her son's school went virtual and getting her job done at the Juvenile Detention Center, where she works as a medical assistant, became more challenging.
"I am a full-time mom, full-time student, full-time homeschool teacher and part-time medical assistant," said Gonzalez. "We still haven't fully adjusted to this new way of life. The new "normal" as some call it."
Gonzalez said she does most of her coursework at night to leave time during the day for work, and most importantly, to help her son with his school.
At one point, during the region's pandemic spike, the single mother had to live apart from her son.
"It's all been very overwhelming and being away from my son and adjusting to all of the changes have been the hardest parts during all of this," said Gonzalez. "But we have to keep going and I know it will all be worth it in the end."
Gonzalez said that despite everything, she has maintained her grades and keeps up with her assignments.
She credits her continued success to her TSC instructors, who have worked diligently to make the transition to remote learning as seamless as possible, her classmates, who have formed virtual study sessions to assist each other, and her family, who have supported her the entire time.
Upon earning her associate degree, she plans on working to gain experience and continue her education by pursuing a bachelor's degree in Medical Laboratory Science.
"My son has seen us struggle, and he has seen me work hard for a better life," said Gonzalez. "So I hope that it encourages him to stay in school, stay on track and go to college. I hope he realizes that school is the answer, because we are living proof that TSC changes lives."