Monday-Sunday, 8:00 a.m.– 6:00 p.m.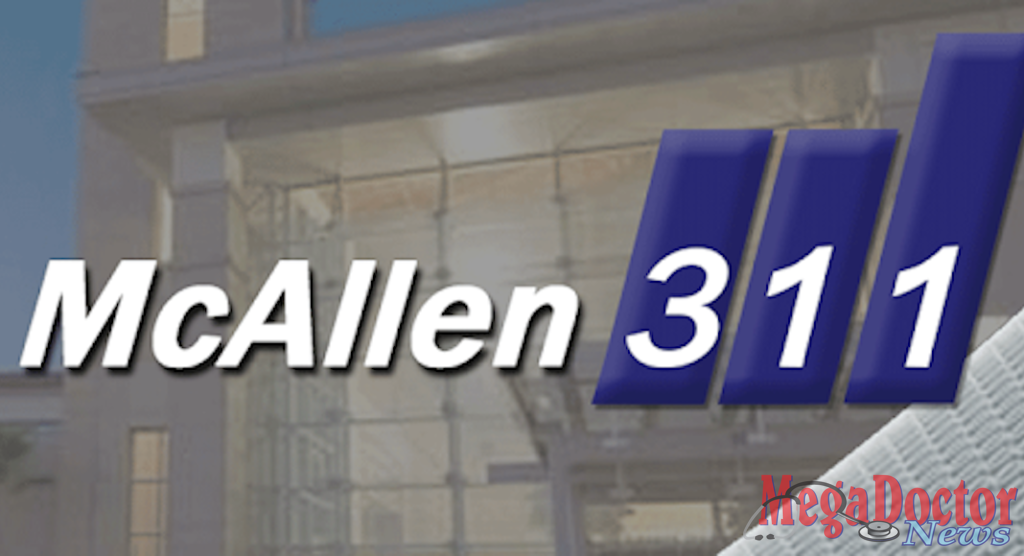 Mega Doctor NEWS
Earlier today, the City of McAllen announced that residents and visitors can now contact its 3-1-1 Customer Service Call Center daily, as the service is now available Monday through Sunday, 8:00 a.m. – 6:00 p.m. until further notice.
---
---
"We understand that our residents and visitors to our community have many questions, especially relating to details of the emergency order, services offered by community agencies, or information on modified McAllen city services," said McAllen City Manager Roel "Roy" Rodriguez, P.E. "These questions do not just arise during the regular work week and some people really do just prefer to speak to a live customer service representative, to get the answers they need. We hope that this extended operation of service will help provide everyone with the information they are seeking."
Anyone in the McAllen area can simply call 3-1-1 – those outside McAllen city limits please dial 681-3111 – to report concerns, request information on various city and community services and so much more.
"You'll speak to a customer-service friendly live agent who can help you answer all kinds of City of McAllen questions, in either English or Spanish. 3-1-1 is making life easier for all McAllen residents and visitors," said Marco Tovias, McAllen 3-1-1 Customer Service Coordinator.