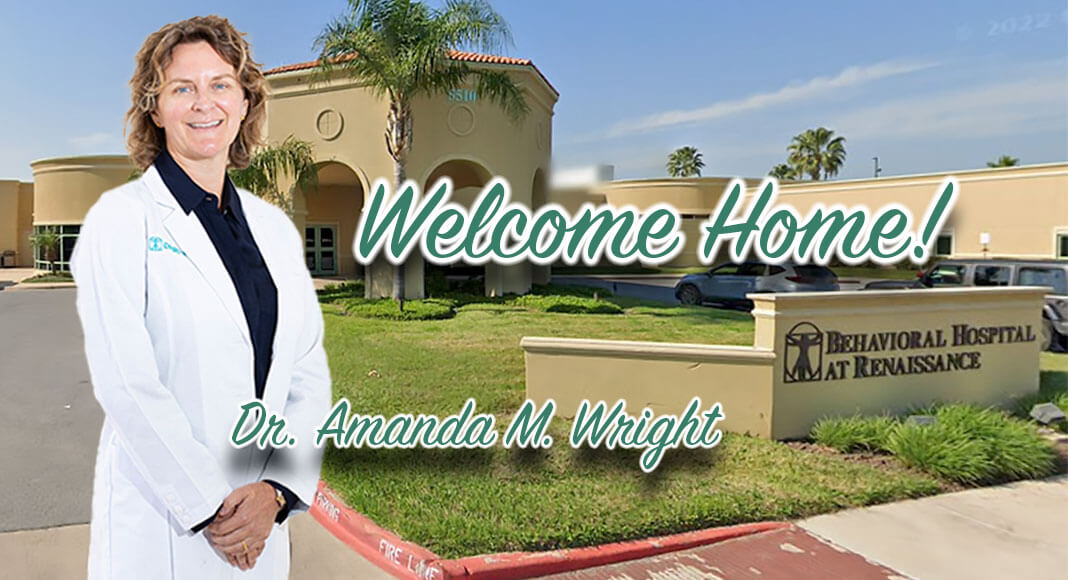 - Advertisement -

Mega Doctor News
EDINBURG, TX – DHR Health is pleased to welcome Dr. Amanda M. Wright to the team of experienced psychiatrists at the DHR Health Behavioral Hospital located in Edinburg, TX.
Dr. Wright is a proud graduate of McAllen High School and is happy to be back home treating patients in the community where she grew up.
Following high school graduation, Dr. Wright attended Rhodes College in Memphis, Tennessee where she graduated Cum Laude with the President's Scholarship and majoring in Political Science/International Studies with a minor in Women's Studies. She then continued with post baccalaureate work at Harvard where she completed the necessary science coursework to begin her medical education. She received her Doctor of Medicine in 2009 at University of Texas Health Science Center in San Antonio.
Dr. Wright remained in San Antonio for her residency in Psychiatry before becoming a staff psychiatrist in Louisiana for several years, and most recently was employed by Ochsner Health System as a Senior Physician.
As part of the DHR Health Behavioral Hospital team of psychiatrists, Dr. Wright provides individualized, short-term and solution-oriented treatment options for children, adolescents, adults and seniors.
"My personal, professional interest is in mind/body medicine, overall wellness. We cannot address the health of our own community without addressing the mental health of the community," said Dr. Wright.
To inquire about the services provided by Dr. Wright and our experienced team of psychiatrists, nurses, counselors, therapists and case managers, contact (956) 362-4357 or visit us on www.dhrhealth.com.