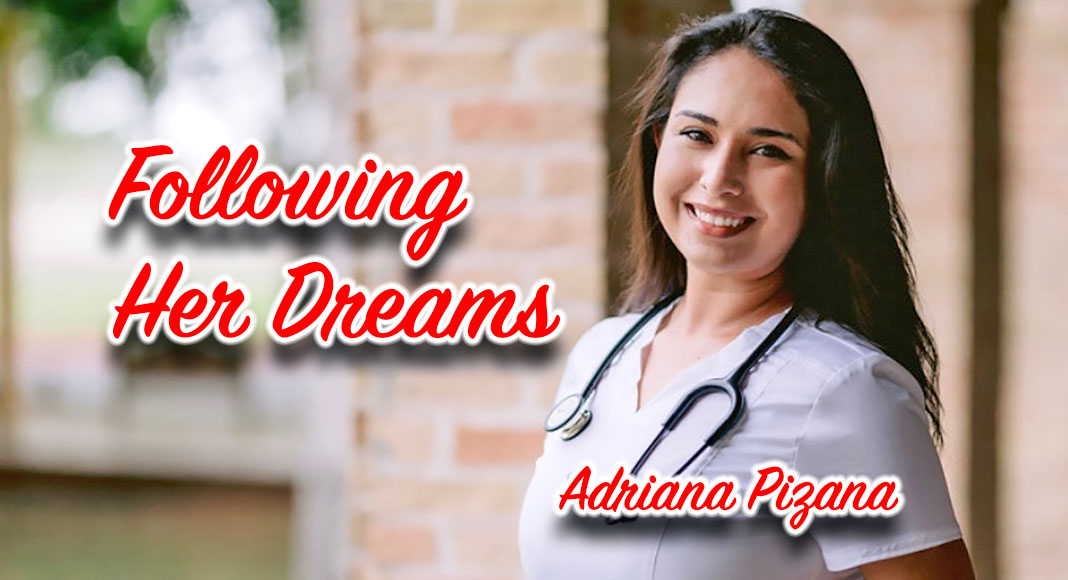 Mega Doctor News
- Advertisement -

BROWNSVILLE, Texas – Following in her father's footsteps and obtaining a career in health care is something that Adriana Pizana has being pursuing since high school.
Now, the 21-year-old has begun her career as a registered nurse at Valley Baptist Medical Center in Harlingen, after her recent graduation from the Associate Degree in Nursing program at Texas Southmost College.
"I've gone from nursing assistant to registered nurse thanks to TSC and it is a dream come true," said the emergency room nurse. "I don't see myself doing anything else."
Pizana was only in high school when she earned her certificate as a nursing assistant and got a head start on her college courses at TSC as a dual enrollment student.
"I have begun my career younger than most," said Pizana. "This is because of TSC. Dual enrollment and advanced placement courses put me ahead, and I was able to take advantage and not waste any time when it came to applying for the registered nursing program."
Working part time as a certified nurse at Harlingen Medical Center, while pursuing her nursing degree was challenging for Pizana, but she said it was also nothing short of blessing.
"I was able to apply the skills I learned in class at work and vice versa," she said. "I worked the intensive care unit, obstetrics, in the COVID unit, and so many others as a nursing assistant. All were humbling and great experiences for a nursing student like me. So, despite being pulled in many directions, I was gaining the experience I needed to start my career. I knew it would be worth it."
- Advertisement -

So, amid juggling school, work, a case of COVID and living in an RV to keep her family safe, she managed to excel in the program. Pizana credits her success to her instructors, peers and the hands-on skills training she received using TSC's simulation lab and resources.
"When I stop and realize that I've achieved my childhood dream, it still feels so surreal," said Pizana. "I've grown up a lot since starting the program and it was great to get to do this close to home. Now I get to serve my community in ways I only imagined."
With one dream down, Pizana said there are still many to go.
"I will continue my education," she said. "A bachelor's degree and master's degree are in the works. With an associate degree in nursing thanks to TSC, I now have so many paths I can follow." For more information about TSC's Associate Degree in Nursing program, visit tsc.edu.