DHR Health Surgery Institute welcomes Jeffrey Skubic, D.O., M.Sc.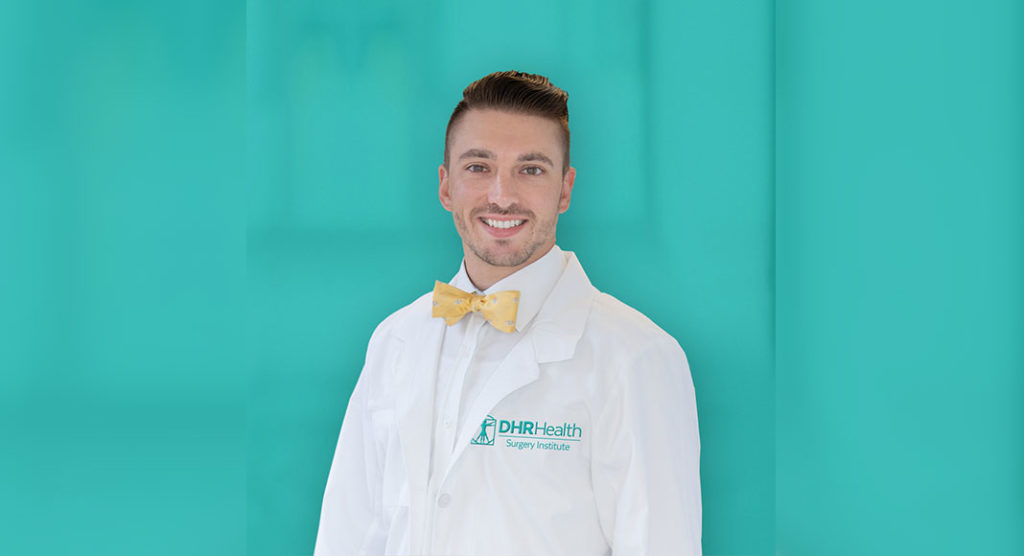 Mega Doctor NEWS
Edinburg, TX — DHR Health Clinics is pleased to announce Jeffrey Skubic, D.O., M.Sc., has joined the DHR Health Surgery Institute. He is board certified by the American Board of Surgery in both Surgical Critical Care and General Surgery, and is the only surgeon in the Rio Grande Valley to have completed an Acute Care Surgery fellowship. Dr. Skubic specializes in trauma surgery, emergency general surgery and surgical critical care.
As part of the Rio Grande Valley's largest and most comprehensive surgical team, Dr. Skubic will be offering patients the latest in trauma surgical treatment and technology. He will be seeing patients at the DHR Health Surgery Institute located at 1100 E Dove Avenue, Suite 300, McAllen, Texas, where he will be offering a wide range of surgical care, with minimally invasive options for conditions such as tracheostomy, feeding tube insertion, hernia repair, gallbladder removal, video assisted thoracic surgery (VATS) and thoracic reconstruction for rib fractures and sternal fractures.
Dr. Skubic earned his Doctor of Osteopathic Medicine and Master of Science in Musculoskeletal Medicine at New York College of Osteopathic Medicine of New York Institute of Technology, located in Old Westbury, New York. His general surgery residency was completed at the University of Arizona College of Medicine in Phoenix, Arizona. That is where he found a passion in trauma surgery and decided to attend Harvard University (The Brigham and Women's Hospital) to pursue a fellowship in acute care surgery / critical care. In addition to his education, Dr. Skubic has been a recipient of many awards including 2019 Surgery Faculty of the Year and Surgery Intern of the Year. He is also a member of several professional societies (EAST, AAST and Panamerican Trauma) and is widely published in peer-reviewed medical journals. Dr. Skubic is bi-lingual and speaks English and Spanish.
For more information about the services offered at the DHR Health Surgery Institute or to schedule an appointment, please call (956) 362-8170 or visit our DHR Health website, www.dhrhealth.com.