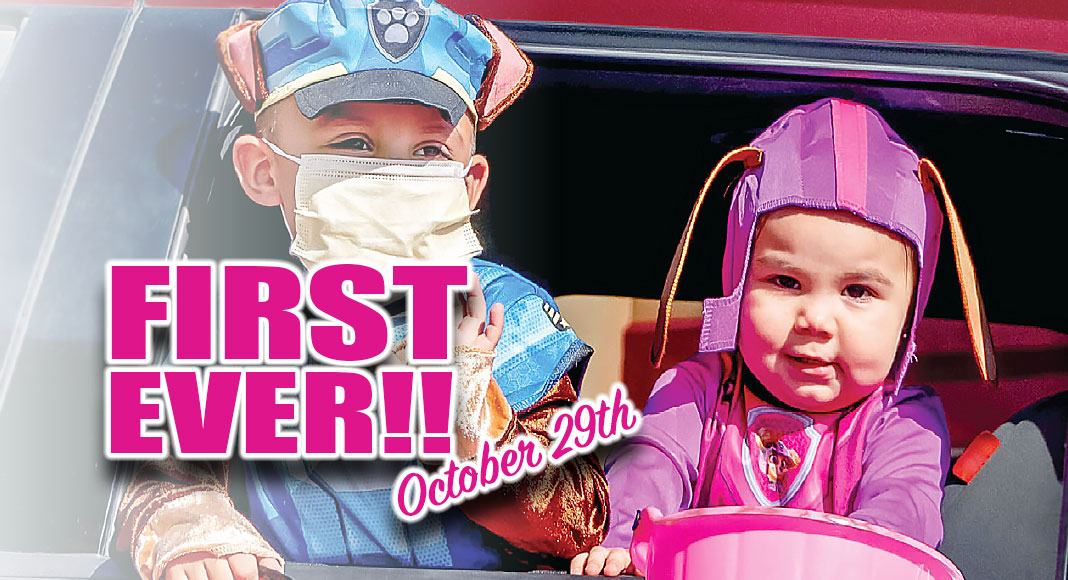 Mega Doctor News
While South Texas Health System continues to encourage qualified individuals in the community to get the COVID-19 vaccine to help stop the spread, coronavirus remains a serious threat, with the entire world still finding ways to safely come together as a community in this "new normal." For children, this means they can continue their favorite activities, such as playing sports, but with limited contact and while wearing facemasks. Similarly, traditional door-to-door trick-or-treating is not yet safe to resume community-wide, but South Texas Health System Children's giving children and families in the community an opportunity to enjoy some Halloween fun in a safe environment.
On Friday, October 29, the hospital will host its first Children's Fall Festival since the pandemic first broke out in March 2020. The event, typically an in-person fair, has been converted to a drive-thru event. Dubbed an illuminated Halloween parade and drive-thru trick-or-treating event, this year's festival will feature an illuminated forest, as well as booths festively decorated by South Texas Health System facilities and departments, local pediatric clinics and community organizations.
During the drive-thru event, which will take place in the main parking lot at STHS Children's, families will be able to collect treats and trinkets from the comfort and safety of their vehicles. Families are encouraged to dress up in costumes, with protective face masks encouraged while remaining in their vehicles at all times.
Following the parade, families can park at the South Texas Health System Medical Plaza, located at 4302 S. Sugar Rd., to grab a meal in the special Halloween food park set up for the night. A portion of the proceeds will benefit Hard Hats for Little Heads, a non-profit organization that provides bicycle helmets to children in the community.
Please note: The entrance to the parade will be at the main hospital entrance on Sugar Rd., the Trenton Rd. entrance will be dedicated for emergency and hospital visitor traffic only.
If you're in need of costumes, you could help raise money for STHS Children's Child Life program. Spirit Halloween Stores has partnered with the Auxiliary to South Texas Health System to provide a 10% off coupon that may be used at any of the Spirit locations in the Rio Grande Valley. By using the coupon, a portion of the proceeds will benefit the pediatric patients in our care through the hospital's Child Life Program. Please find the coupon QR code in the attached flyer.
South Texas Health System Children's
Illuminated Halloween & Trick or Treat Drive-Thru Experience
Friday, October 29, 2021,  from 6 – 9 p.m.
Main Parking Lot South Texas Health System Children's
1102 W. Trenton Rd. • Edinburg, TX 78539
Please enter through the Sugar Rd. entrance to the campus and follow police instructions for entering the parking lot.
To offer a safe and fun alternative to trick-or-treating