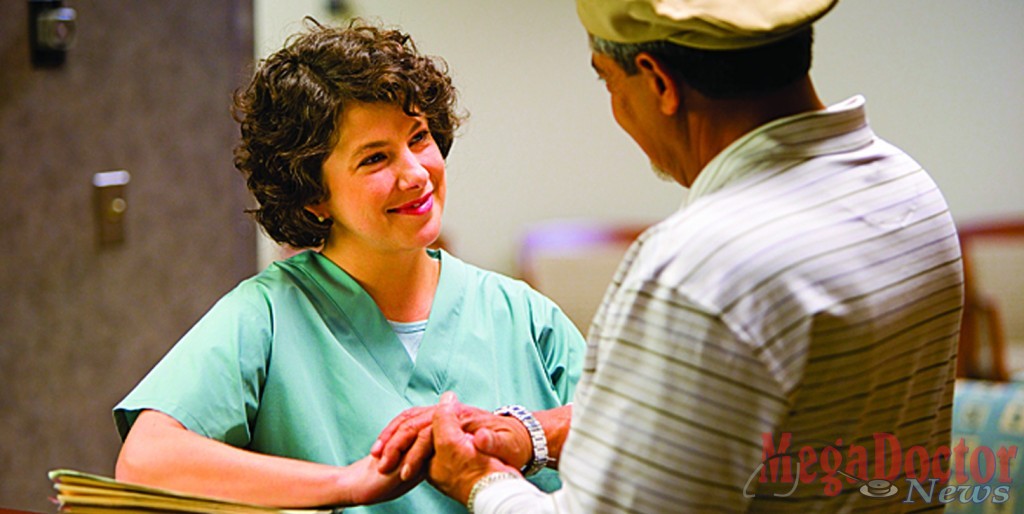 By Melaine S. Vella, RN, Director of Nursing, Texas Oncology–McAllen
As originally First Published by Mega Doctor News newsprint Edition on June 2011
National Cancer Survivor's Day – a celebration that honors cancer survivors and demonstrates that life beyond cancer can be meaningful and rewarding, was celebrated on Sunday, June 5, by millions of people around the country. At Texas Oncology, we support thousands of patients in the fight for their life every year, and we salute all cancer survivors for their perseverance, resolve, and courage.
The number of cancer survivors in the United States has continued to rise over the past four decades – the Centers for Disease Control and Prevention and the National Cancer Institute recently reported that there are 11.7 million survivors as of 2007*. That's compared to only 9.8 million cancer survivors in 2001 and 3 million cancer survivors in 1971. A cancer survivor is defined as anyone who has been diagnosed with cancer, from the time of diagnosis through the balance of his or her life.
While this increase in survivors is due in large part to early detection and advances in treatment options, there is another factor that's important to consider when fighting cancer: emotional support.
Form a Strong Support System
Whether it's with family, friends, co-workers, or neighbors, a cancer patient with a strong support system in place is more likely to have a better treatment experience. Our patients tell us that having loved ones around to help with day-to-day tasks is a tremendous help, and allows them to rest and reduce stress. In addition, friends and family can help calm anxiety about a cancer diagnosis and treatment.
Connect With Other Cancer Patients
While fighting cancer, patients encounter any number of extremely difficult situations, which can only fully be understood by others experiencing the same thing. We continuously see that patients who attend cancer support groups have less anxiety and a more positive outlook on their situation. In support groups, patients can bring up subjects that may be too difficult to talk about with family and friends – from questions about the physical and emotional side effects of treatment to concerns about end-of-life decisions. Texas Oncology has many resources available to help cancer patients connect with each other. At Texas Oncology–McAllen we offer various patient support groups. If you're not able to attend a support group, look for other ways to connect with cancer patients – whether that's through your community or even in the chemotherapy room during treatment.
Do What Makes You Happy
When patients undergo chemotherapy and radiation treatments, it can sometimes be difficult to remain positive. So, we encourage patients to do one thing every day that makes them happy. For some people, that's going to lunch with a friend that always makes them laugh. For others, it may be as simple as taking the dog on a walk or drinking a chocolate milkshake. We've actually had many patients who absolutely love going to work, so they do their best to make it to the office every day they can. By participating in activities that are enjoyable, patients are less likely to focus on their cancer and more likely to get something positive out of every day.
Know Your Oncology Nurses and Doctors Are Here For You
Finding the right oncology team is important to your overall treatment experience. You should choose a specialist that you are comfortable with and who has the expertise to treat your individual situation. At Texas Oncology, in addition to using leading-edge treatments and technology, it's our goal to make our patients feel secure. Our oncology nurses are here to listen and help guide patients through the treatment process.
For more helpful patient and family resources, visit www.texasoncology.com/patients-public/patient-resources.aspx.