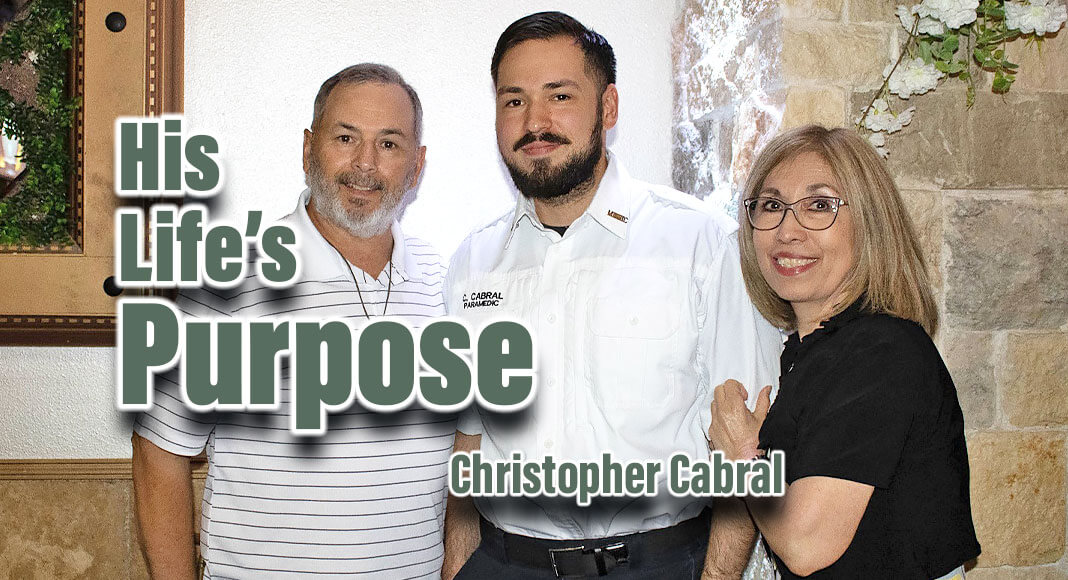 Mega Doctor News
- Advertisement -

By Selene Rodriguez
After serving in the military, Christopher Cabral spent years looking for a career that would allow him to keep helping his community. Today, he is recognized as the top student of his South Texas College Paramedic Associate Program class of 2023.
"There's a reason why veterans tend to move on to first responder careers; we are trained to be prepared for anything and work as a team to help others, it's the same mentality," said Cabral.
Born in Corpus Christi and raised in Falfurrias, the 26-year-old first became interested a military career in middle school.
And at 17, with his parents' signed consent, he finally enlisted. He left Falfurrias for training in Georgia after graduating high school and was officially assigned to serve in Alaska in August 2015.
"Moving from South Texas to Alaska was definitely a shock, but I'm grateful for the experience," he said. "Being in the military was just like any other job; Monday through Friday, 9 a.m. to 5 p.m. For us in the infantry, everything is basically preparation, we would practice how to use and take care of our weapons, how to combat, a bit of basic medical training. In summary, we were training to be prepared for anything."
Cabral's contract ended in December of 2018; and having traveled around the world by the age of 22, he went back home looking for the next chapter of his life.
- Advertisement -

After enjoying a year spending time with his family, he started to wonder what to do next and started a soul-searching path that would eventually lead him to STC.
"I started to think that I should probably go to college; after doing some research and evaluating my choices, I became interested in the medical field, so I started to take prerequisite classes at STC in 2020, in hopes of joining the nursing program."
Cabral signed up for introductory classes in various STC programs which included Nursing, Diagnostic Medical Sonography and Occupational Therapy Assistant, but neither seemed to be his calling.
"I felt too overwhelmed to continue my search, and started a job in retail because I needed to work," he said. "Then I considered plumbing, I had no experience, but I was willing to learn, so I worked as a plumber for a couple months."
It was during a plumbing job that Cabral heard an ambulance drive by, helping him realize that Emergency Medical Services, a career that combines both medical and first responder knowledge, was a perfect fit for him.
"I don't know why I didn't think of it before, it's that same rush I would feel in the military when helping someone," he said.
Cabral graduated with two STC Emergency Medical Technician certificates before pursuing his associate degree, starting with the EMT Basic Certificate followed by the EMT Advanced Certificate and most recently, he graduated from STC's Paramedic Associate Program as the top student of his class.
"I started to fall in the love with having the knowledge necessary to help people and save lives, which kept me going through all of the steps of the program," he said. "I know I had the experience, but wanting a degree is what motivated me the most. I didn't necessarily intend to excel academically, but I guess loving it so much it's what helped."
In the next few weeks, Cabral will take his national registry exam to become a licensed paramedic, and is ready to further his education in the medical field either as a registered nurse or physician assistant.
National EMS Week is May 21-27 and STC honors all past, present and future EMTs and Paramedics.
For more information on STC's Emergency Medical Service program, visit https://nah.southtexascollege.edu or call 956-872-3100.