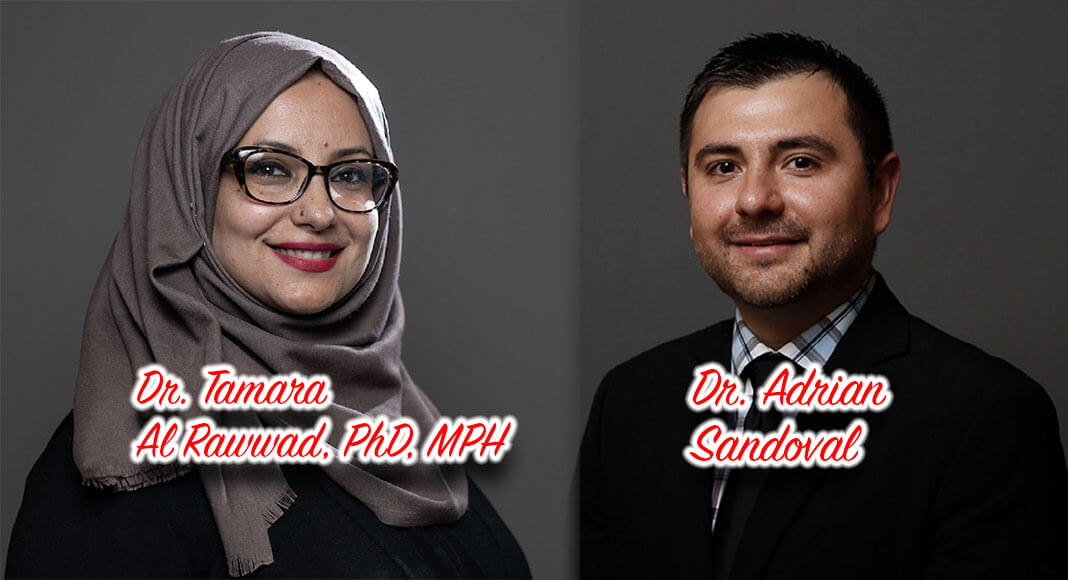 Mega Doctor News
By Karen Villarreal
RIO GRANDE VALLEY, TEXAS – Two UTRGV faculty are researching why pharmacists haven't played a much bigger role in federal efforts to combat nationwide misuse of opioids.
Dr. Tamara Al Rawwad, PhD, MPH, an assistant professor in the UTRGV School of Social Work, said that is changing, however, and the national strategy recommends that pharmacists – who are trained in medication management – be included on opioid abuse care teams.
"Pharmacists are highly accessible medication experts who play a critical role in medication management, even if they don't administer or prescribe it," Al Rawwad said. "That's so important with opioids because each case is unique, and the pharmacist has the best training to monitor side effects and educate patients. They have to be part of the team."
Care team members, including pharmacists themselves, aren't all on the same page, though, about their role in managing medication for opioid use disorder (MOUD), with some pharmacists not comfortable counseling patients or dispensing these highly controlled substances at all despite new HHS guidelines that remove barriers for patients seeking recovery.
"If we can identify why some pharmacists are not comfortable being part of the team, we can recommend policy changes and more education," she said.
PHARMACIST-INFORMED POLICY
Prior to Al Rawwad's multidisciplinary study – "The Role of Community Pharmacists in the Provision of Medication-Assisted Treatment in Rio Grande Valley" – there has been no research into pharmacists' perspectives on being part of opioid care teams that provide MOUD.
Funded by UTRGV's Internal Seed Research Program (ISRP), principal investigator Al Rawwad, who has a background in social work, public health and nursing, invited co-investigator Dr. Adrian Sandoval, a practicing clinical pharmacist in the UTRGV School of Medicine, to contribute his professional expertise and experience as a Valley native. Through this study, they will address the question of pharmacists' attitudes to treating opioid misuse with MOUD, specifically focusing on those who practice in a rural area.
"Their unique perspective in providing MOUD in an area that is culturally unique and historically underserved can possibly be extended to other rural areas," Al Rawwad said. "With the input of local pharmacists, we can develop new guidelines tailored to meet the needs of diverse populations like the Valley's, in addition to addressing gaps in prevention and treatment."
INCREASED ACCESS, INCREASED RISK
Al Rawwad's research contributes to a broad U.S. Dept. of Health and Human Services (DHS) study to combat opioid abuse and misuse by surveying community pharmacists in the Rio Grande Valley, a region considered to be at risk in the opioid crisis.
"Our proximity to Mexico – a destination for medical tourists and local residents alikedue to its more affordable prescription medications – means there is a lot of medication crossing the border that isn't accounted for," Al Rawwad said. "The fact that there is a huge amount of prescription drugs here, according to the U.S. Drug Enforcement Agency, puts the region at risk."
Information on the way Valley pharmacists approach the opioid problem can be used to inform other at-risk regions by contributing to the national guidelines.
"It's part of our efforts to expand education on substance use disorders among health professionals," Al Rawwad said.