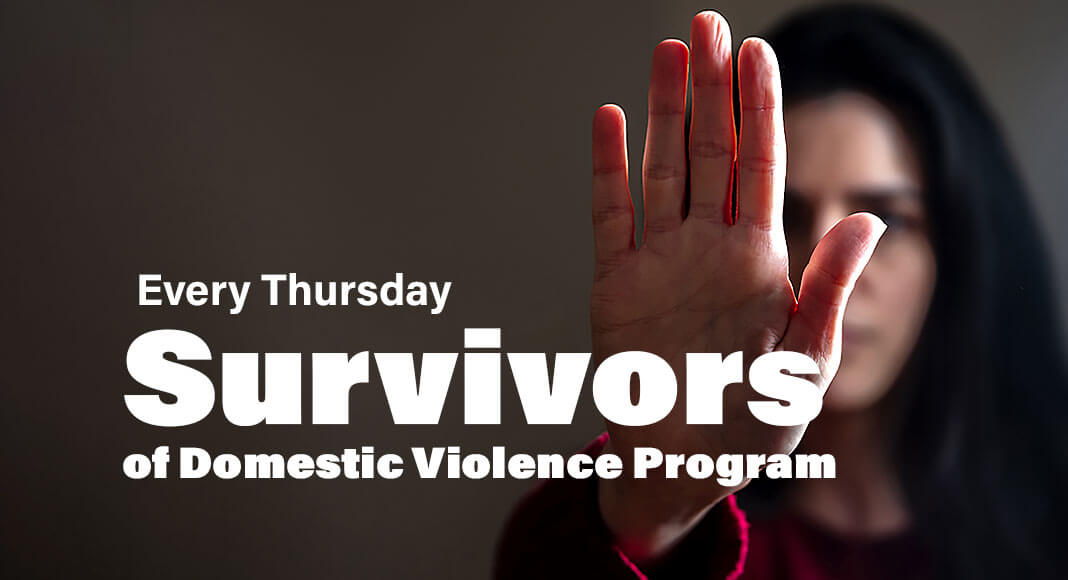 - Advertisement -

Mega Doctor News
The "Empowerment for Survivors of Domestic Violence Program" consists of instructor led group classes. Classes are held one time per week at the Angels of Love Corporate Office, 409 W. Nolana, McAllen, Texas 78504. Seating is limited. Please register on Eventbrite or text an rsvp to (956) 972-0685. Classes are free.
CLICK LINK TO REGISTER:
EMPOWERMENT FOR SURVIVORS OF DOMESTIC VIOLENCE
The classes are designed to help victims and survivors heal and thrive by:
1) Learning about the dynamics of intimate partner violence and what they need to do to stay safe and protect themselves and their children.
2) Learning how to make good decisions that can help create healthier, more harmonious lives
3) Live violent free lives that will serve as a positive role model for their children.
- Advertisement -

4.) Create a Safety Plan for themselves and their children.
5.) Learn how to move forward, forgive themselves and their abuser, find happiness again and thrive.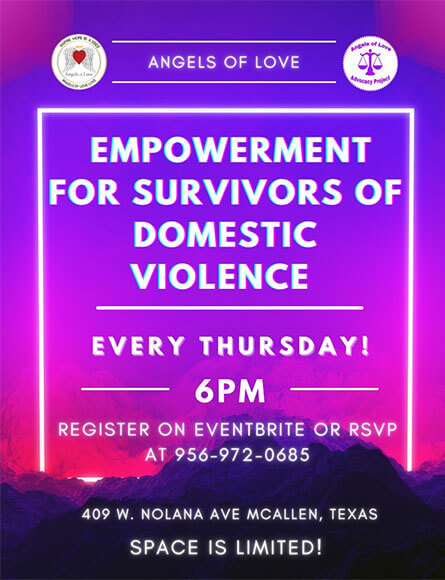 The "Empowerment for Survivors of Domestic Violence." is a 5 week curriculum which consists of five (5) classes that are held one time per week. The survivors also create a safety plan with the help of the program instructor and volunteer facilitators.
Angels of Love is a non-profit organization which provides free services to victims of domestic and dating violence, sexual assault, and stalking across Hidalgo County. The organization is dedicated to providing services to victims of domestic violence. Angels of Love was founded with the purpose of developing a full array of services for women, children and families who are victims of abuse. It is our intention to fill the service gaps left by underfunded and understaffed governmental services to women and children.
We are seeking volunteers to help service victims through Advocacy, Victim & Family Support, Youth programs, Teen Dating Violence programs, Parenting classes, Financial Literacy classes, Emergency Shelter and Referral Services, and the Legal Advocacy Project.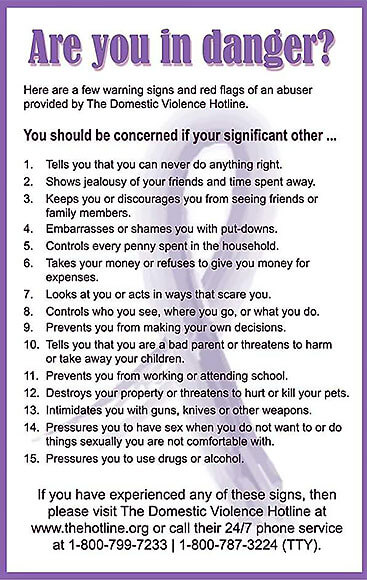 Angels of Love's vision is to extend itself throughout the Rio Grande Valley with providing services, workshops, conferences, youth programs, counseling, emergency shelter, etc…
CALL (956) 972-0685 TO SCHEDULE A PRESENTATION OR FOR ADDITIONAL INFORMATION or send an email to angelsoflove0685@aol.com.
CLICK HERE TO VIEW: