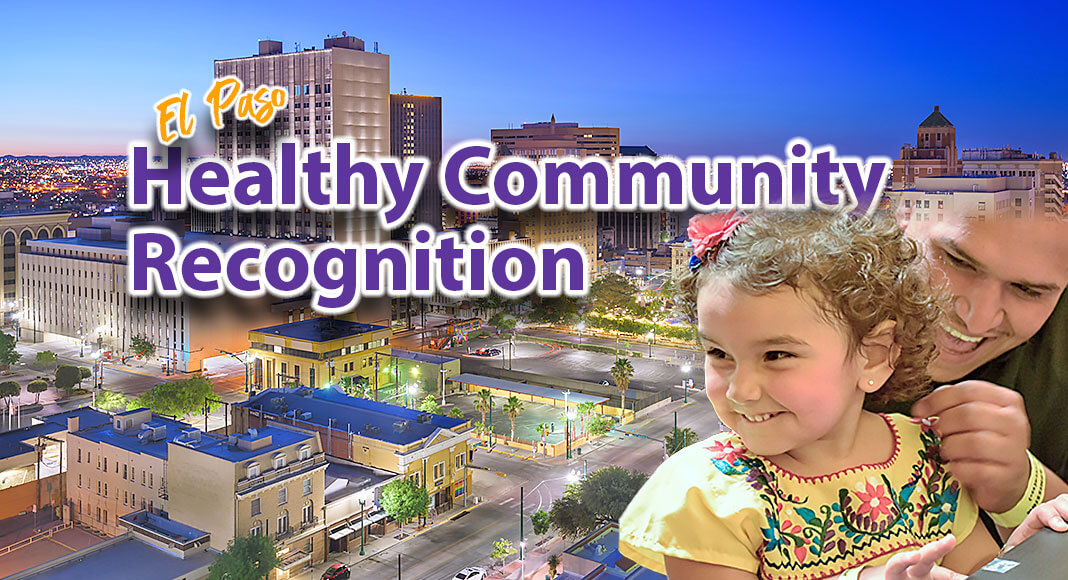 - Advertisement -

Mega Doctor News
EL PASO, Texas – The City of El Paso Department of Public Health (DPH) received the Silver Level Healthy Community Award from the Texas Department of State Health Services (DSHS) for reducing the risk factors of chronic disease and promoting healthy lifestyles—an achievement accomplished collectively through local community partners.
"This recognition is a testament to our local partners' commitment to improving community health and to our staff and their dedication to providing a high quality of life that we strive to provide for our residents," said City-County Health Authority Dr. Hector Ocaranza. "Promoting a healthy lifestyle is essential to ensuring a healthy and vibrant community and improving the quality of life of all residents."
DSHS's Texas Healthy Communities Program (TXHC) recognized El Paso for implementing improvement actions and conducting a community assessment designed to evaluate current policy, systems, and environmental strategies and public health practices proven to reduce risk factors for cardiovascular disease, stroke and other chronic diseases.
This year's silver level achievement comes just one year after receiving the silver level in 2022 and bronze level recognitions in 2020 and 2021.
"The Texas Healthy Communities program has been a vital tool in reducing the burden of chronic disease in our community," said Joy Leos, Health Training and Promotions Manager. "We are grateful to our community partners and local advocates that work with us in helping evolve our efforts toward the highest level possible."
The TXHC Program assists communities to assess their existing environments, implement changes in local environmental and policy infrastructure, and adopt priority public health practices to reduce risk factors for cardiovascular disease, stroke, and other chronic diseases.
Communities were assessed on eight overall indicators to determine recognition as a TXHC:
- Advertisement -

· Physical Activity
· Healthy Food Access
· Healthy Worksites
· Environmental Health
· Health Care Quality and Access
· Healthy Aging
· Mental Health
· Emergency Preparedness
In addition, the state commended El Paso for having hospitals, clinics and other health care providers promote prevention and treatment regarding cardiovascular disease and stroke. This includes campaigns to help residents identify the signs and symptoms of these conditions in order to keep the population healthy.
More information about the TXHC Program can be found on the Texas Department of State Health Services website at https://www.dshs.texas.gov/txhc/Texas-Healthy-Communities.aspx. For more information visit EPHealth.com under the Texas Healthy Communities Tab.