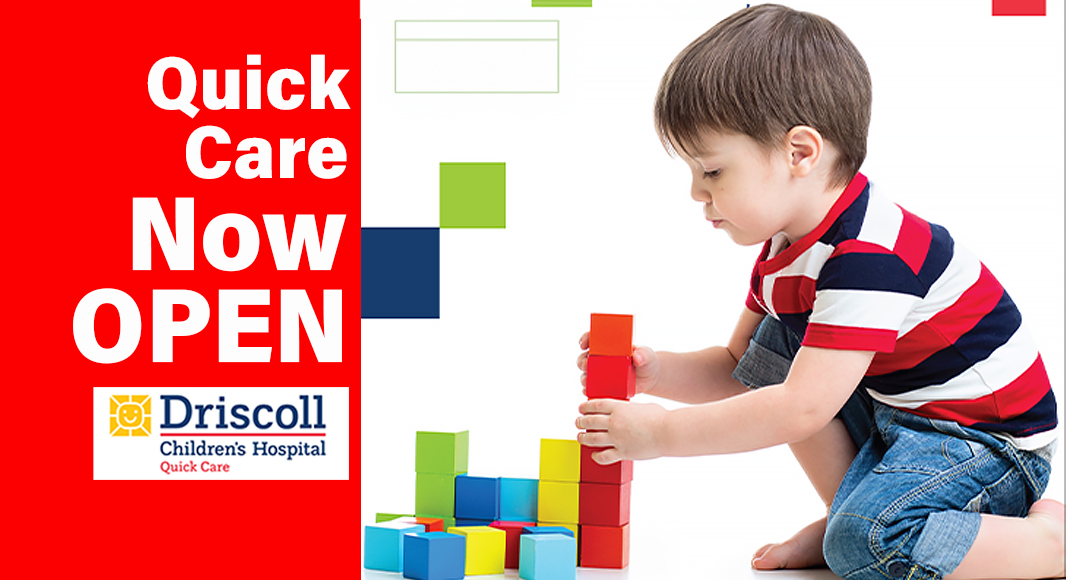 Texas Border Business
Driscoll opened its second Quick Care clinic in the Rio Grande Valley.
The Quick Care in Edinburg will offer treatment for minor illnesses and injuries, such as flu-like symptoms or small cuts that may require stiches.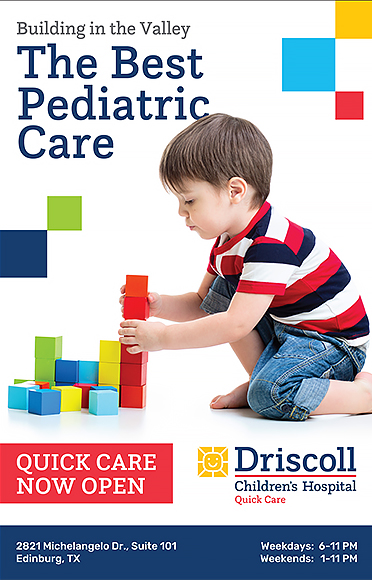 (Children with more severe emergent issues, such as prolonged seizures or difficulty breathing, should be taken to the emergency room.)
The new Driscoll Children's Quick Care can be found 2821 Michaelangelo Dr Suite 101, Edinburg, TX 78539.
The location will benefit the community with prompt treatments and a local medical staff.
Best of all, the clinic will be open late until 11 p.m. to accommodate those late night uh-ohs and oopsies!